SURFconext: global access with 1 set of credentials
Let your users log in with 1 username and password to all cloud services your institution uses. Both for services that everyone uses and for services for small specialist teams. Secure, easy and privacy friendly.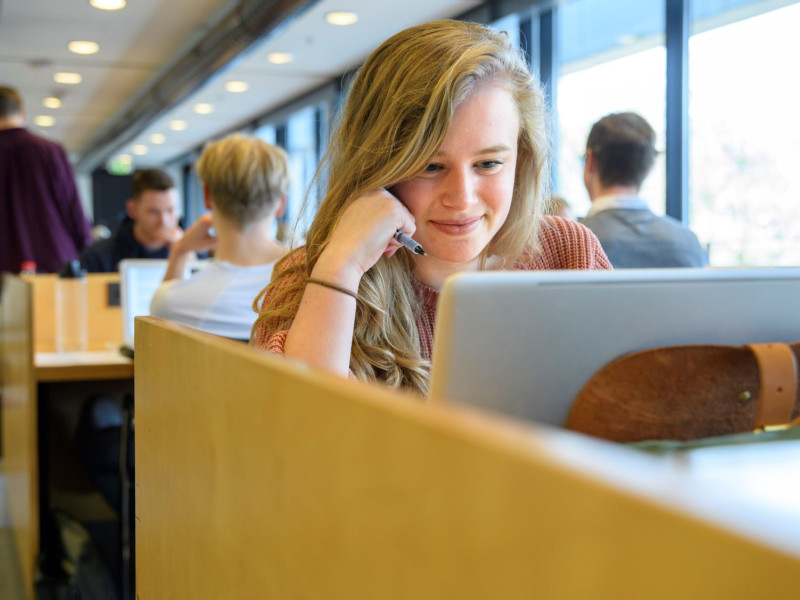 3 additional functionalities of SURFconext
There are many possibilities within SURFconext. We will explain 3 additional functionalities: the Authorisation Rules, the Dashboard, and Teams.
SURFconext Authorisation rules: grant access to the steering wheel yourself
With SURFconext Authorisation Rules, you can restrict access to services to a specific group. For example, you can use attributes for this purpose. Then you arrange access for employees but not for students or create group memberships (users from group X get access to service Y). You can create SURFconext Authorisation Rules yourself with a few clicks in the SURFconext Dashboard.
More information Autorisation Rules
SURFconext Dashboard: control and overview of cloud services
SURFconext Dashboard provides an overview of all the cloud services that are linked to SURFconext. It is up to your institution to decide which employees will have access to the dashboard. Are you a SURFconext contact person? Only then can you log in with your own institution account. Are you the administrator at your institution and the SURFconext contact person? If so, you have the following options in the dashboard:
Overview of and insight into the use of your cloud services
When you log into the SURFconext Dashboard, you get an overview of all the cloud services that are connected to SURFconext. And which cloud services your institution is already using. Dashboard Statistics allows you to view the use of the services, for example the number of logins during a period.
Activating services yourself and making them available to users
Via SURFconext Dashboard you can activate the technical link with a cloud service yourself. Users of your institution can then log in to the service via SURFconext.
Setting your own authorisation rules
With SURFconext Authorisation Rules you can set your own authorisation rules for a service. This determines who gets access to a service.
More information SURFconext Dashboard
SURFconext Teams: central management of collaborative groups
As a student, lecturer and researcher, you can easily set up a collaborative group with other users from different institutions with SURFconext Teams. The management of groups is managed centrally. You can also use the groups for multiple cloud services. For example, you can set up a group for members of a research team, so that only they can access blocked data within a particular cloud service. Team members can also invite guests themselves to facilitate collaboration. Existing groups within the institution can be reused via SURFconext.
SURFconext Teams and SURFconext Authorisation Rules
Groups from SURFconext Teams can also be used for SURFconext Authorisation Rules. For example, you can create an authorisation rule in SURFconext Dashboard that allows access to a particular service only for members of a group from SURFconext Teams.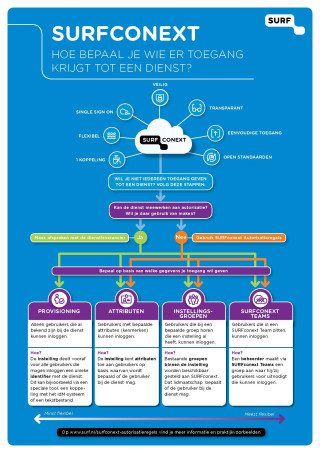 More information SURFconext Teams
Log in with your institution account
SURFconext Teams is linked to SURFconext. This enables users to log in with their own institution account. Log in on SURFconext Teams.
More information