Edge-oriented Technologies within Lab
We all use the cloud, and the cloud also offers many opportunities for research and education. For example, for collecting real-time data. In this theme, we investigate new cloud technologies, especially edge computing and Internet of Things.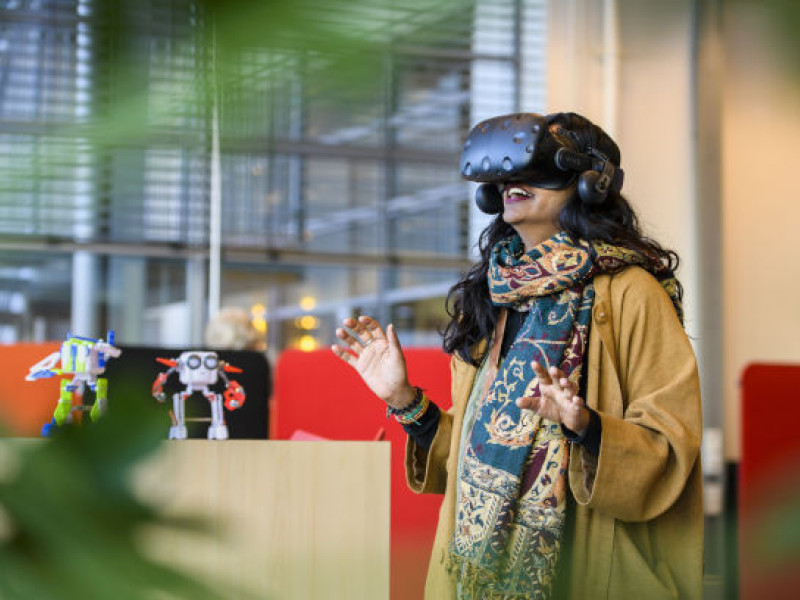 5G-IoT Lab
In the 5G-IoT Lab, we facilitate research and innovation in Internet of Things. In doing so, we make use of the latest communication technologies, such as 5G.
Why are we doing this project?
The 5G-IoT Lab focuses on stimulating and facilitating research and innovation in the Internet of Things (IoT). The IoT is generating more and more data that researchers can use. Through a continuous data flow, streaming data, it is possible to train certain machine-learning models optimally and continuously. 
What are the main activities?
The 5G-IoT Lab offers facilities, expertise and a relevant network for researchers, companies, start-ups and students to develop and test 5G, IoT and edge applications based on the latest (wireless) technology, container technology and a streaming platform. We offer a real-life, rule-free environment on the TU Delft campus.
Who are we collaborating with?
In this project, we work closely together with TU Delft and TNO, other experts, entrepreneurs and policy makers in the public and private sector.