Artificial intelligence
What does a digital research infrastructure for artificial intelligence look like? We are investigating this so that we can work towards new and improved components of a digital research infrastructure.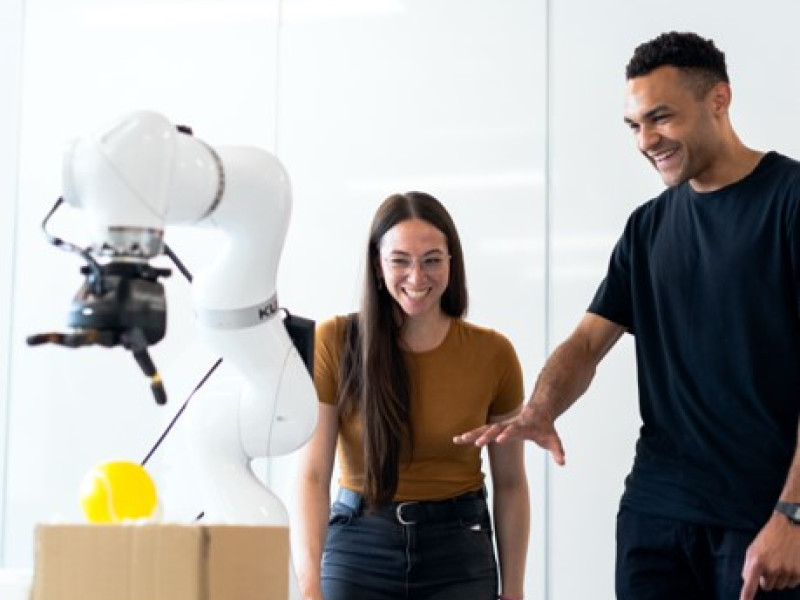 About AI within the Lab
The application of Artificial Intelligence (AI) plays an increasingly important role within research, education and operational management. It offers plenty of opportunities for improvements and acceleration, and will certainly lead to a digital transformation in the field of research. 
Together with its members, SURF wants to make the best possible use of these opportunities. Within the Lab, we therefore focus on the technologically innovative opportunities that are emerging.
Digital research infrastructure for AI
Our overall objective within Lab on Artificial Intelligence is to investigate what a digital research infrastructure for artificial intelligence should look like. We are committed to acquiring insight. And we aim to validate and pilot implement a number of components, such as extreme scaling, federated learning, Research Data Management for AI and eXplainable AI.
Challenges we investigate
Some of the key AI challenges we are investigating within the Lab are:
The application of (scalable) machine learning approaches in domain research;
The use of deep learning to improve large-scale numerical simulations;
Making data properly and seamlessly available for AI;
Applying AI to distributed data;
Understanding and interpreting machine learning models.
Experimentation leads to understanding
The effective, efficient and responsible deployment of Artificial Intelligence is quite complex. As is the AI ecosystem of companies, research and institutions. By experimenting together with institutions, we gain insight into possibilities and validate new concepts for the application of AI in domain research, and we initiate the development of new and improved components of the digital infrastructure for research.