SURF Education Awards
Every year we award prizes to give educational innovators a platform to increase their impact and reach and to inspire others.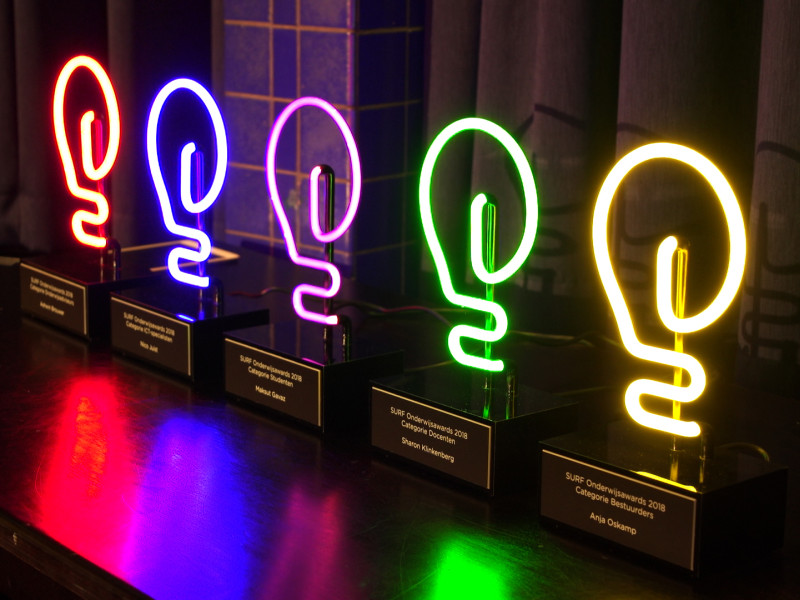 About SURF Education Awards
Why the SURF Education Awards?
Now that society is becoming increasingly dependent on information technology and all the associated software and hardware, it is very important that educational institutions keep a close eye on these developments.
Not only to keep up to date, but above all to offer today's students the best possible education. This is only possible, however, if the individuals involved in education are committed to this. We are looking for precisely those people who, more than others, are committed to raising education to a higher level and innovating with the use of IT.
SURF is organising the 6th edition of the SURF Education Awards this year.