Acceleration plan for educational innovation with ICT
The Netherlands Association of Universities, the Netherlands Association of Universities of Applied Sciences and SURF jointly present a four-year acceleration plan for educational innovation with ICT.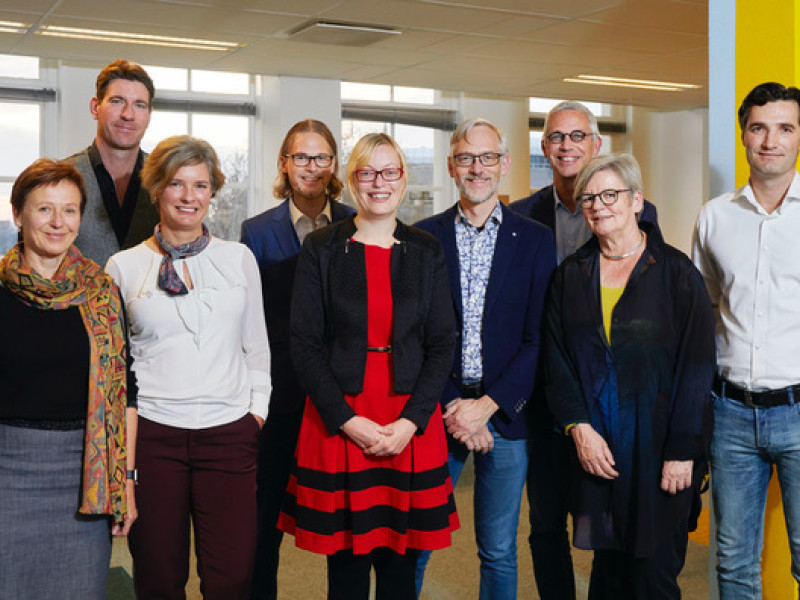 Acceleration of educational innovation with EdTech
The Acceleration Plan for Educational Innovation with ICT is divided into 8 acceleration zones in which 40 research universities and universities of applied sciences collaborate. From the representatives of the participating institutions, a leader has been selected to head the acceleration team.

Developments in the EdTech sector (Educational Technology) can make a good contribution to accelerating educational innovation. However, there are many barriers for EdTech companies, such as complex laws and regulations, lack of standardisation and risk aversion in support departments. As a result, real educational innovation with EdTech remains fragmented, and often lacks the connection to the needs and expectations of students and teachers. The EdTech team wants to change this situation and make the Netherlands a fertile breeding ground for (start-up) EdTech companies.
Update
Programme lines
We are working on two programme lines. Programme line one focuses on the implementation of a Dutch EdTech incubator. In this project, (start-up) EdTech companies can test new products and services for the Dutch education market. Programme line two focuses on the adoption and scale-up of EdTech innovations. The participating institutions share best practices and work together on strategy, policy and tools for the adoption of EdTech innovations within higher education institutions.
Validation lab
We are going to relaunch and expand the EdTech validation lab that was previously carried out within the framework of LDE (Leiden-Delft-Erasmus) by seeking out cooperations with start up incubators and entrepreneurship programmes of other institutions. We will also start up living labs at institutions, where we can experiment with the adoption, incorporation and upscaling of EdTech innovations.
Action plan
This zone works on two tracks:
Setting up a Dutch EdTech incubator that helps start-ups and existing companies to gain access to the higher education market in The Netherlands so they can develop their products in an evidence-informed manner.
Implementing and scaling up EdTech innovations in higher education industry in The Netherlands to increase the success of EdTech experiments and pilots, and to reduce costs.
The zone brings together more than fifteen higher education institutions, five living labs from higher education institutions, and over a hundred EdTech start-ups that are in various stages of success.
'In ten years' time, the Netherlands will lead the way in new educational technology'
Team leader Timo Kos says the following about the action plan: "Imagine a start-up initiated by students that works on a fantastic idea to improve education with the help of technology. If you require them to start a long tendering process for which they have to hire a lawyer, they're bankrupt before they get started. For this, we need another model. For example, a living lab for EdTech where different rules and contracts apply. We want to lower the thresholds education technology developers run into. If we enable the R&D departments of established education-supporting companies to innovate more quickly, together with us, their products will meet the needs of students and teachers better and can be implemented faster. The next step is to link education researchers to them.
Some educational institutions have already set up incubators or living labs to help start-ups on their way to experiment with teachers and students on educational technology. An incubator is a breeding ground to help starting companies start and grow. By bundling the existing incubators and living labs, we want to become an incubator for the entire Netherlands, even for the whole of Europe. The Netherlands is in an excellent position to play a pioneering role in this area. We're already ahead in the field of educational technology. We can strengthen existing initiatives by bundling and researching them. This makes The Netherlands a location top companies want to be, enabling us to always be the first to benefit from this and exert influence. In ten years' time, we'll be a leading country in Europe in the field of new educational technology.
Do you have an idea for an educational technology product or an educational technology company? Register for the Validation Lab starting in September 2019. With the incubators and living labs of educational institutions we are looking for a market for your product."
Team Collaboration with EdTech
Meet the acceleration team: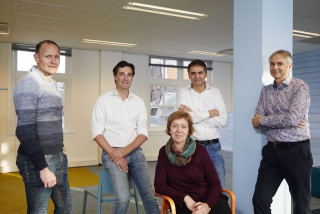 | | |
| --- | --- |
| Fontys University of Applied Sciences | Rens van der Vorst |
| University of Applied Sciences Leiden | Wouter Zwaan |
| Amsterdam University of Applied Sciences | Bert Bredeweg |
| Inholland University of Applied Sciences | Ton Gloudemans |
| Delft University of Technology | Timo Kos (leader) |
| Leiden University | Michelle Olmstead |
| Wageningen University | Chris Blom |