Acceleration plan for educational innovation with ICT
The Netherlands Association of Universities, the Netherlands Association of Universities of Applied Sciences and SURF jointly present a four-year acceleration plan for educational innovation with ICT.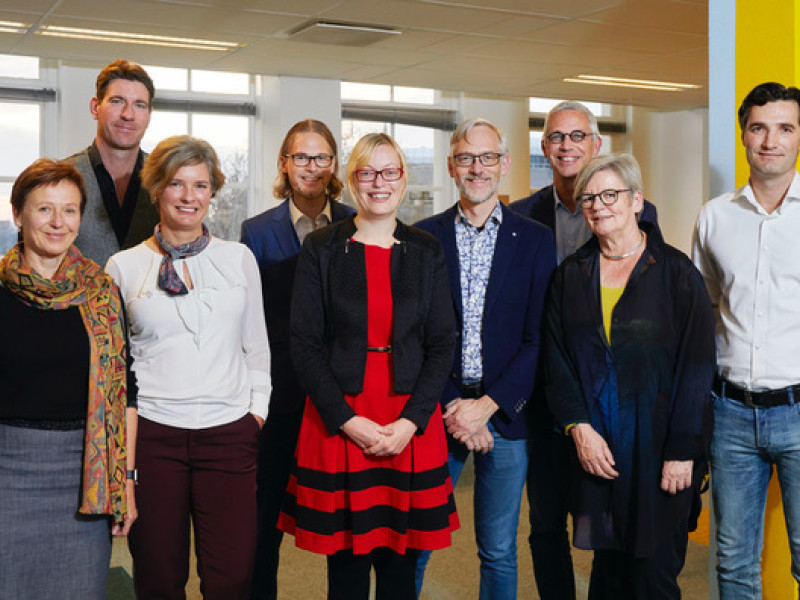 Connection to the job market
The Acceleration Plan for Educational Innovation with ICT is divided into 8 acceleration zones in which 40 research universities and universities of applied sciences collaborate. From the representatives of the participating institutions, a leader has been selected to head the acceleration team.

The productive collaboration between the fields of work, education and research in the field of digitisation is a central focus of this zone. Our working approach is characterised by an 'open collective circle', in which the team works closely together with external input. That is how we want to ensure that higher education and the job market are optimally attuned to each other.
Update from the team
Activities
We develop methods that make it possible to establish and maintain future-proof competence profiles. We are also looking at how institutions can strengthen their ability to translate the needs of the job market into education, and how the cooperation between education and the work field can be directed in such a way that knowledge from pioneering companies is incorporated more quickly into education.  
Looking ahead
In the first year, we work mainly on the basis of the good practices that are already present in the participating institutions. We carry out an inventory of stakeholders who are involved in policy-related digitisation issues on the labour market. Two institutions are conducting a case study into the way in which future-proof competencies are part of the policy and the curriculum. Two other institutions describe how, within their institution in the technology and health sector, new knowledge from leading companies has quickly found its way into education.
Action plan
Based on four work packages, this zone works with the industry, research, and educational institutions to improve the connection between higher education and the labour market. These work packages will result in:
Guidelines for incorporating future-oriented competency profiles in higher education;
Insights into how higher education can translate the developments and needs of the labour market into educational provisions for (new) target groups (inside-out);
A methodology to enable knowledge from companies that are ahead, to be included in the curriculum (outside-in);
Insight into how research efforts are translated into next practices for education and industry.
'From better to best to next practices'
Tea leader Ellen van den Berg says the following about her zone's action plan: "No field or profession can escape the impact of digitisation. Cooperation between the labour market, education, and research groups at universities and colleges is vital for a future-proof connection to the labour market for highly educated professionals. Higher education institutions have to develop a vision on how they'll deal with the digital transformation. Our zone provides building blocks to help with this.
We are developing methodologies for the preparation of future-proof competency profiles. We'll also develop a digital scan that looks at how future-proof educational programmes are. Higher education has in-house knowledge it can make available to new target groups. A good example is the University of Applied Sciences of Amsterdam's 'Make IT Work' programme. In this programme, professionals are retrained at a high pace to become an IT-specialist.
Some companies are ahead in using robotics and block chain, for example. We're trying to incorporate insights from these companies into educational courses. As we're doing this work, we want to use our research efforts to stimulate the digital transformation in the professional field.
In the next six months, we'll improve existing good practices. We'll map the complexity and challenges, so other institutions can better assess whether these practices fit their situation and needs. With accessible descriptions, we're helping them developing their vision on how to deal with digital transformation. Lastly, we'll look to the future to find out what we foresee to be the next practices."
Leader Ellen van den Berg:
"No profession can escape it, digitalisation has a major impact on the content and the execution. This digital transformation demands a decisive response from higher education. Collaboration among the job market, education and research groups of the research universities and universities of applied sciences is vital for a future-proof connection to the job market for highly trained professionals. This is a two-way street: the job market asks for innovative professionals, and these professionals are indispensable for the innovative strength of companies and institutions."
Team Connection to the job market
Meet the acceleration team: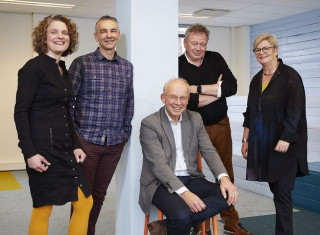 Team members:
| | |
| --- | --- |
| Fontys University of Applied Sciences | Mariëlle Taks |
| Amsterdam University of Applied Sciences | David de Vries |
| Saxion University of Applied Sciences | Ellen van den Berg (leader) |
| Maastricht University | Ellen Bastiaens |
| Hanze University of Applied Sciences     | Franz Barkhuijsen      |
| Maastricht University            | Perry Heymann          |
| Politieacademie    | Arie van der Ven        |
| Amsterdam University of Applied Sciences | Radboud Dam |
| Amsterdam University of Applied Sciences | Hans Frederik (connector) |
| Saxion University of Applied Sciences | Lonneke Brands (junior) |
Leader Ellen van den Berg