Acceleration plan for educational innovation with ICT
The Netherlands Association of Universities, the Netherlands Association of Universities of Applied Sciences and SURF jointly present a four-year acceleration plan for educational innovation with ICT.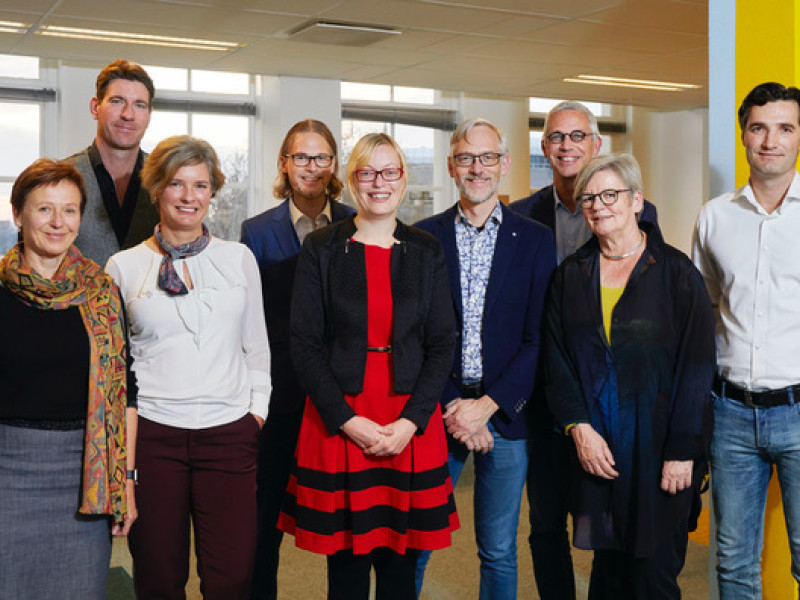 Evidence-informed educational innovation with ICT
The Acceleration Plan for Educational Innovation with ICT is divided into 8 acceleration zones in which 40 research universities and universities of applied sciences collaborate. From the representatives of the participating institutions, a leader has been selected to head the acceleration team.

The acceleration team for the evidence-informed educational innovation with ICT  zone aims to strengthen the knowledge infrastructure, so that knowledge about educational innovation with ICT is used and provided by teachers, supporters and researchers.
Update
Knowledge base
The zone contributes to the knowledge base on evidence-informed innovation in education, for example through research into a MOOC on evidence-informed designs by blended learning, and into the 'Educational Technology Toolkits' designed for instructors. We also disseminate knowledge between institutions, for example through symposiums and by helping to shape a national (online) platform for evidence-informed educational innovation.
Looking ahead
A brief look ahead to the summer: initial research will start soon. During a first mini-symposium, we will make more extensive plans for a symposium with a nationwide reach. And we advise on what a national (online) platform on educational innovation should offer.
Action plan
This zone contributes to the knowledge about educational innovation with ICT and works on strengthening the infrastructure to better exchange and use this knowledge. They do this by,  among other things, building a network of institutions that exchange knowledge and experiences.
The zone:
Develops a scan with which institutions can determine how they can strengthen evidence-informed educational innovation. This is done in collaboration with the zone Teacher Professionalisation
Makes an overview of researches into educational innovation with technology in higher education
Identifies and develops evidence-based toolkits
Contributes to a national platform for the exchange of research results and practical experiences
'Working in a substantiated way prevents everyone from reinventing the wheel'
Team leader Fleur Prinsen says the following about her zone's action plan: "Education professionals, such as teachers, researchers, IT coaches, and education coaches, are looking for knowledge to substantiate their working methods. It is difficult to find this knowledge. Within one institution, people are working on educational innovation, often without knowing this about each other. This means the wheel is continuously being reinvented. We want to make it easier to use and exchange existing knowledge, making the search for knowledge easier and more focussed.
The way of working on educational innovation with technology should be more methodical. Working methodically sounds time consuming, but it is more efficient to tackle things in a substantiated way. For example, professionals don't waste time trying out things we already know aren't working. Firstly, we'll look at how knowledge about educational innovation with technology is currently shared within and between institutions. What are the needs and possibilities? Later this year, we are organising a conference about the possibilities to strengthen the practice.
Together with the zone Facilitating professional development for lecturers, we are developing a scan institutions can use to make an inventory on how evidence-informed educational innovation can be accelerated within their institution. Institutions already use toolkits with different educational technologies. By adding more knowledge from practical research, we're strengthening these existing toolkits. We want to make better use of already established knowledge, as well as generate new knowledge. We are also contributing to a national, online platform for knowledge exchange, but that is still in the design phase."
Leader Fleur Prinsen:
"The 'Evidence-informed educational innovation with ICT' acceleration team aims to get a better idea of how the knowledge infrastructure both within an institution and at a national level can be organised so that the knowledge reaches the education-design practices in a fitting and timely fashion. In this, attention will be paid to better understanding the knowledge and the issues that arise from practical experience (for lecturers, support staff and researchers)."
Team Evidence-informed educational innovation with ICT
Meet the acceleration team: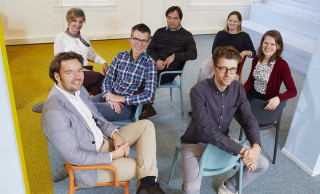 | | |
| --- | --- |
| Avans University of Applied Sciences | Theo Nelissen |
| Hanze University of Applied Sciences | Jornt de Vries |
| Rotterdam University of Applied Sciences | Fleur Prinsen (leader) |
| HU University of Applied Sciences | Esther van der Stappen |
| NRO | Judith Huisman (connector) |
| Open University | Karel Kreijns |
| Radboud University | Bea Edlinger |
| VU Amsterdam | Luuk Terbeek |
| Rotterdam University of Applied Sciences  | Tamar de Koning (junior) |