Acceleration plan for educational innovation with ICT
The Netherlands Association of Universities, the Netherlands Association of Universities of Applied Sciences and SURF jointly present a four-year acceleration plan for educational innovation with ICT.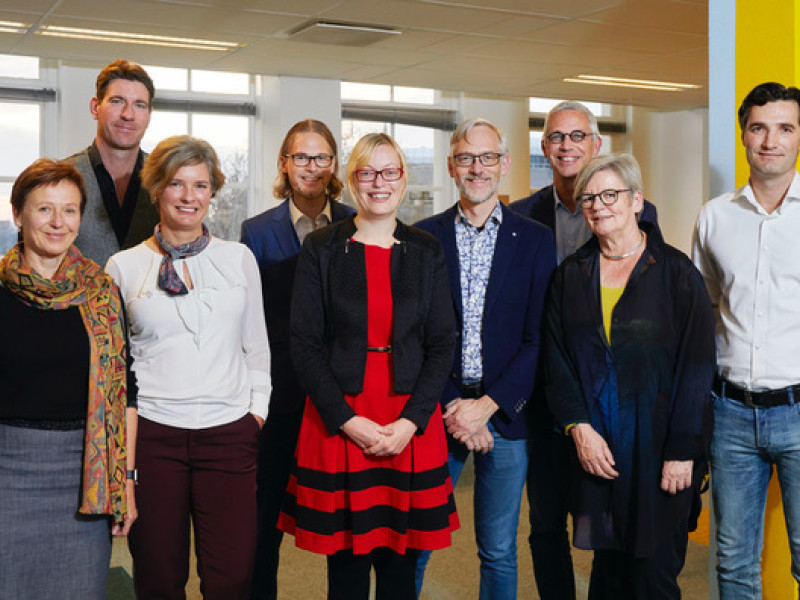 Facilitating professional development for lecturers
The Acceleration Plan for Educational Innovation with ICT is divided into 8 acceleration zones in which 40 research universities and universities of applied sciences collaborate. From the representatives of the participating institutions, a leader has been selected to head the acceleration team.

19 institutions are participating in the Facilitating professional development for lecturers  zone. The zone is led by Kim Schildkamp (University of Twente) and Ronald Spruit (Avans University of Applied Sciences), and focuses on the key figure of educational innovation: the lecturer. How can the lecturer be meaningfully supported with knowledge, skills and facilities to make optimal use of the possibilities of ICT in education?
Update
Activities
The team is developing a scan for institutions to determine what they still need to work on to improve the facilitation and professionalisation of lecturers. Based on a collection of (proven) effective professionalisation strategies, institutions can then start working on an improvement plan. The team is also developing a profile and training programme for supporters who will be responsible for professionalisation within the institutions (e.g. coaches, trainers).
Good practices
The Action Plan will be refined in April on the basis of feedback from the steering committee. Each participant then chooses which work package they want to actively contribute to. We will take immediate action by identifying good practices of both professionalisation forms and educational innovations with ICT, so that they can be shared and we can learn collectively from them.
Action plan
This zone consists of four working groups. These groups are working on:
The development of a scan institutions can use to determine how they can strengthen teacher professionalisation. This is cone in collaboration with the zone Evidence-informed;
A profile and training programme for education supporters, for example ICTO coaches and teacher trainers;
The development of various forms of professionalisation with implementation advice. Examples of this are learning in a professional learning community, online support, and support by a coach;
An overview of best practices of educational innovation with ICT for teachers to use.
'The continuous monitoring and improvement of education should be a given'
Team leaders Kim Schildkamp and Ronald Spruit say the following about their zone's action plan: "Teachers are continuously improving their research and their line of research. This is not always the case for their education, especially when it comes to using technology to improve their education. Teacher professionalisation must be embedded in all layers of the organisation, from the HR department to management. We have created four working groups that are committed to realising this embedding. We are developing a scan for institutions to help them determine what they should focus on to improve and facilitate professionalisation for all teachers. We're researching forms of professionalisation that are suitable for higher education. It is known that having all teachers attend a one-day workshop, is not useful. Worldwide, research shows that learning within a professional learning community is a promising approach. It allows you to use the natural structures within an organisation. During team meetings, when teachers design education together, an expert from the educational service can join to help improve the education. Something else we will do is undertake many small-scale experiments in two or three institutions in the coming years, starting with digital peer feedback. Based on this experimental research, we'll provide institutions with implementation advice. In addition, we'll collect best practices and focus on strengthening the role of supporters, such as IT specialists and instructional designers. We hope to be able to make a difference by including all layers of the organisation."
Read the full action plan (pdf).
Leaders Kim Schildkamp and Ronald Spruit:
"Lecturers are the spearhead for innovation in education. The optimal use of the possibilities of ICT in education demands new knowledge and skills from the most important group that determines the quality of education. At the same time, the inability to respond to students' needs is still prevalent. This is a good challenge for the 'Facilitating professional development for lecturers' zone. We closely collaborate with the 'Evidence-based educational innovation' zone and we will routinely coordinate with other zones to ensure that their activities and instruments are aligned with the concrete education and learning situations of lecturers."
Team Facilitating professional development for lecturers
Meet the acceleration team: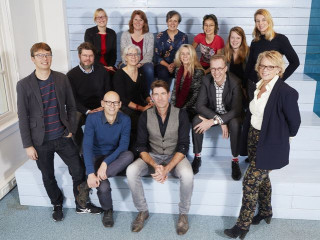 | | |
| --- | --- |
| Avans University of Applied Sciences | Ronald Spruit (leader) |
| The Hague University of Applied Sciences | IJsbrand Hoetjes |
| Fontys University of Applied Sciences | Annemarie van den Broek |
| Open University | Diny Ebrecht |
| Leiden University of Applied Sciences | Jacob Nouta  |
| HAN University of Applied Sciences | Marie-José Kuijpers   |
| Avans University of Applied Sciences | Marian Kat-de Jong (connector) |
| Rotterdam University of Applied Sciences | Judith Vennix |
| Amsterdam University of Applied Sciences | Peter Dekker |
| HAN University of Applied Sciences | Dana Uerz |
| Van Hall Larenstein University of Applied Sciences | Elise Hebbink |
| Windesheim University of Applied Sciences | Joke Voogt |
| Windesheim University of Applied Sciences | Anneke Smits |
| Maastricht University | Donna Carroll |
| Open University | Arnoud Evers |
| Police Academy | Arie van der Ven |
| Police Academy | Conchita Alvarez |
| Radboud University | Carolien Kamphuis |
| Radiant Lerarenopleidingen | Kees Ritmeester |
| Saxion University of Applied Sciences | Christine Kemmeren |
| Association of Universities for Humanistic Studies | Rune Meerman |
| Twente University | Kim Schildkamp (leader) |
| University of Amsterdam | Roos Eggers |
| VU Amsterdam | Marijke Leijdekkers |
| VU Amsterdam | Silvester Draaijer |