Acceleration plan for educational innovation with ICT
The Netherlands Association of Universities, the Netherlands Association of Universities of Applied Sciences and SURF jointly present a four-year acceleration plan for educational innovation with ICT.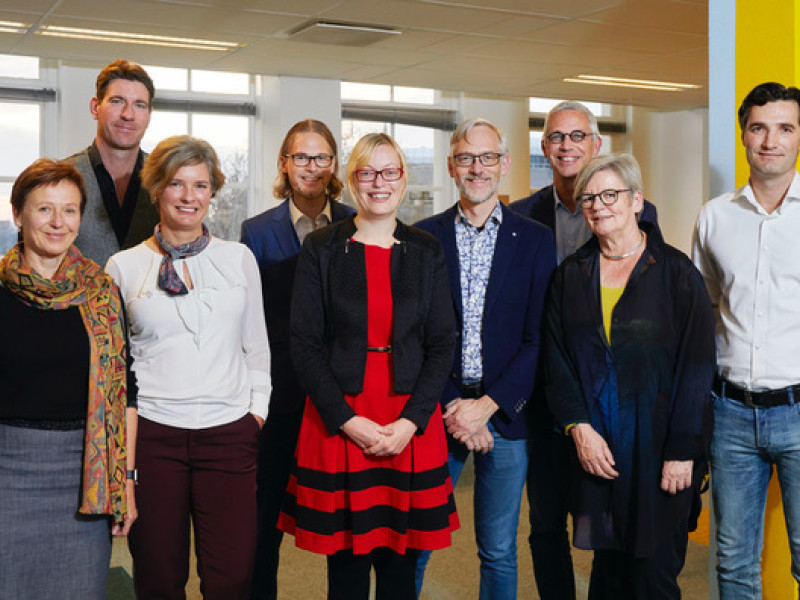 Secure and reliable use of learning data
The Acceleration Plan for Educational Innovation with ICT is divided into 8 acceleration zones in which 40 research universities and universities of applied sciences collaborate. From the representatives of the participating institutions, a leader has been selected to head the acceleration team.

The 'Safe and reliable use of educational data' zone works on the preconditions for analysing educational data. We examine the steps needed to carry out analyses in a secure, reliable and repeatable manner, the organisational preconditions - such as strategy, privacy and HR - and the possibilities for analyses at a national level.
Update from the team
Activities
In the next few years, we will work on a number of different paths: a data science project in each participant's own institution, improvement of preconditions at a national level (such as suitable job profiles for data science, privacy, and scientific research) and cooperation with other initiatives for the analysis of educational data in the Netherlands.
Looking ahead
By summer, each institution will work out its own data science project and the organisational preconditions for carrying out such a project. In addition, we will map out the requirements and possibilities for a Netherlands Cohort Study on Higher Education; a kick-off of this is planned for 15 April. Finally, we will collect and compare existing documents on analytics, privacy and ethics from SURF and educational institutions. The aim is to develop material that educational institutions can use directly to organise this aspect of a study data project.
Study trip: Learning Analytics – a broad playing field at institutional level
The team of the zone: "Secure and reliable use of educational data" took a study trip to the United Kingdom. There, they visited eight universities in England and Scotland that use educational data to improve their educational processes. Read the report about the study trip. 
Action plan
This zone works on the terms and conditions with which institutions can manage the storage and analysis of learning data, taking privacy and security into account. This includes:
A national code of conduct for privacy and ethics;
A statistical handbook;
Simulation data for sharing and demonstrating algorithms;
Combining national and institutional data for scientific research (national research higher education; in collaboration with the zone Evidence-informed).
To achieve this, the members of the zone will roll out a project with learning data within their own institution. This will contribute to the development of facilities that are useful to all institutions in The Netherlands.
'Together we develop the language to talk about study data'
Team leader Theo Bakker says the following about his zone's action plan: "You usually have to arrange a lot to be able to do a project with learning data. That is why we collect and develop the terms and conditions required to develop the use of study data quickly. SURF and the VU have already developed a code of conduct on privacy and ethics that we intend to merge, so institutions can determine quickly whether it is also allowed to use study data and how it should be done ethically. At the moment, we lack the language to talk about the use of learning data, so we have to develop it together. This is why we'll develop simulation data to demonstrate how to safely use and share algorithms. We'll also develop new job profiles on job descriptions for colleges and universities. For the work of data scientists and data engineers, we are seeking to join a project of The Netherlands Initiative for Education Research (NRO) to be able to use research data nationwide, for example for diversity research. We'll also join the higher education architecture (HOSA) sector.
It is very important that the educational institutions in our team carry out a project with study data based on a current issue within their institution. They go through all steps of learning data projects in real-life. Do they get the organisation to cooperate? Do they receive the required data? What do they have to do for it? With the help of the material that we collect and develop, we try to speed up those steps as much as possible."
Leader Theo Bakker:
"Within the 'Secure and reliable use of learning data' zone, the acceleration team will focus on the prerequisites that make the use of learning data successful. What is needed at the level of the institution and what is needed at the national level? Aspects that we will have to consider are the types of educational data, data quality, reliability of analyses, privacy and ethics, security, personal prerequisites, organisational base, applicable insights and target groups, and (national) scientific research."    
Team Secure and reliable use of learning data
Meet the acceleration team: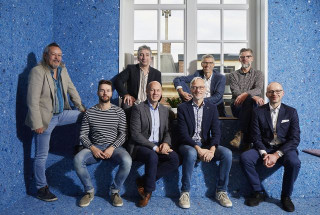 | | |
| --- | --- |
| Open University | Roland Ettema |
| Breda University of Applied Sciences | Tom Konings |
| Hanze University of Applied Sciences | Bert Jan Klaren |
| HAN University of Applied Sciences | Jan van Riesen |
| University of Groningen | Jan Tjeerd Groenewoud |
| Tilburg University | Aswin van Oijen |
| VU Amsterdam | Theo Bakker |
| Erasmus University Rotterdam      | Wilco te Winkel         |
| Leiden University of Applied Sciences | Bram Enning  |
| SURF | Jocelyn Manderveld (connector) |