Acceleration plan for educational innovation with ICT
The Netherlands Association of Universities, the Netherlands Association of Universities of Applied Sciences and SURF jointly present a four-year acceleration plan for educational innovation with ICT.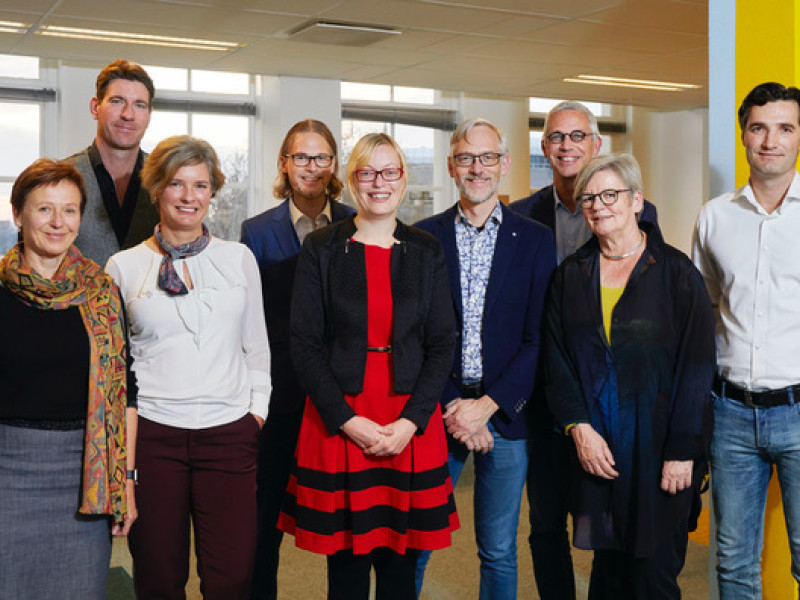 Towards digital (open) educational resources
The Acceleration Plan for Educational Innovation with ICT is divided into 8 acceleration zones in which 40 research universities and universities of applied sciences collaborate. From the representatives of the participating institutions, a leader has been selected to head the acceleration team.

Our ambition is that by 2023, instructors and students will have the opportunity to use an optimal mix of educational materials in their teaching and learning processes. Together, we will explore what is necessary to realise this ambition and work on definitive solutions for teachers and students who wish to work with it.  
Update
The optimal mix
In collaboration with key stakeholders, we work on insights into and models of the possible optimal mixes of educational resources. We translate this into practical tools. We are also working on the further development of the digital and organisational infrastructure that is needed for sharing and reusing educational resources within institutions, between institutions and with the world.
Joint vision
In concrete terms, this year we are starting to work out a joint vision for the future of the use of digital educational resources for educational institutions. We want to get an idea of how students and teachers choose educational resources. This gives us more insight into what we have to do in the coming years. We also want to take stock of the repository services, search engines and community platforms and invest in a search functionality that ensures that teachers can find learning materials in their own institutional repository.
Action plan
This zone wants students and teachers to be able to determine and use their optimal mix of (digital) learning materials, in order to strengthen learning and teaching processes, by 2023. This zone plans to realise this by:
Creating insights into how teachers and students determine their optimal mix of learning materials;
Developing models and toolkits to support teachers in determining their optimal mix of learning materials;
Developing a digital infrastructure for sharing and sourcing open and closed learning materials;
Working on raising awareness and adoption of open sharing and reusing learning materials among teachers and students.
'Easily determine and use the optimum mix of learning materials'
Team leader Robert Schuwer says the following about the action plan: "Every teacher has a didactic toolkit at their disposal to develop the highest quality of education possible. We want teachers and students to be able to determine and use their optimal mix of learning materials. Currently, this is still difficult, partly because publishers offer their learning materials on their own platform. Students sometimes have to log into five different systems to get to everything they need.
In 2019, we'll conduct a study to find out how students and teachers determine the mix of learning materials. What do they consider when creating this mix? This way, we're trying to map the obstacles. A large part of our activities in the following years, depends on the results of this research. We also have a number of ambitions we plan to work on and achieve, regardless of research outcomes. Once of those things is an inventory of platforms for sharing open learning materials and building communities around them. We also hope to raise awareness among teachers about the existence of open learning materials. Institutions often want to share learning materials, but not with the entire world. They prefer to share it within their faculty or with a limited number of institutions. We are looking at repositories that'll facilitate this.
Searching for learning materials should be as simple as searching for a video on YouTube. You either find what you are looking for, or it doesn't exist and you have to look for another solution. We believe this should be the case for all digital learning materials, whether they're open or closed. In ten years' time, it should be so easy to find material that you can't even remember it was ever a problem."
Leader Robert Schuwer:
"In the 'Towards digital (open) educational resources' zone, we strive to reach a situation wherein a mix of open and restricted educational resources can be offered to students, which would be ideal for the educational ambitions of an institution. The institutions in this zone will jointly carry out activities with the themes of teaching methods, infrastructure, creation and re-use, business cases for institutions for open and restricted teaching materials and key aspects such as policy."
Team Towards digital (open) educational resources
Meet the acceleration team: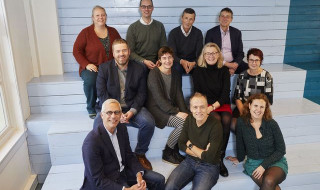 | | |
| --- | --- |
| Erasmus University | Wouter Kleijheeg |
| Fontys University of Applied Sciences | Robert Schuwer (leader) |
| Fontys University of Applied Sciences | Bianca Spapens         |
| Hanze University of Applied Sciences | Gerlien Klein |
| University of Groningen | Hans Beldhuis |
| University of Groningen | Vincent de Boer |
| Delft University of Technology | Nicole Will |
| Leiden University | Cynthia van der Brugge |
| Maastricht University | Gaby Lutgens |
| Maastricht University | Frederike Vernimmen - de Jong |
| VU Amsterdam | Arjan Schalken |
| Wageningen University&Research | Marijn Post |
| SURF | Kirsten Veelo (connector) |