Internet of Things: the possibilities of sensor data and 5G
The Internet of Things (IoT) is leading to enormous amounts of data. The introduction of broadband 5G technology will lead to even more data. In this seminar participants got to know the latest developments in the IoT and were inspired to use big sensor data in campus development and research.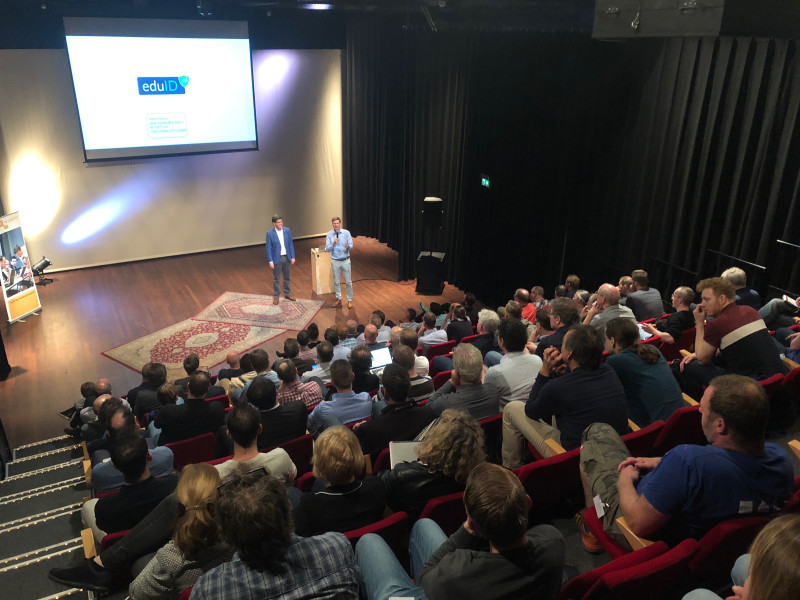 Combine data to solve today's challenges
It's not just people who are online; 'things' such as homes, bridges, thermostats and even campuses and villages are too. The amount of data collected by sensors is growing accordingly. How can we analyse and combine data to solve today's challenges like climate, crowd control, environment and campus life? 
The University of Groningen is organised this seminar in collaboration with SURF, Hanze University of Applied Sciences and 5Groningen (initiative of Economic Board Groningen).
Presentation sheets
12.00 hrs

Registration with lunch

13.00 hrs

Welcome: Peter Rake (5Groningen) (pdf)
Chair: Wietske Degen (RUG)

13.10 hrs
Sharing a diversity of data-streams (Rene Tamboer, The Green Village , TuD) (pdf)
13.35 hrs
The Intelligent Swarm in the Mining Big Data testing ground (Haije Wind, Target Field lab en Jean Paul van Oosten, Target Holding) (pdf)
14.00 hrs

Parallel session 1: 

SURF IoT platform: from Devices to a Cloud and back (David Salek, SURF) (pdf)

The presentation gives an overview of the SURF IoT platform and shows a demo on uploading device measurements to the cloud, visualisations, event-driven analytics and talking back to the device.

5G security - Can 5G secure IoT? (Frank Fransen, TNO) (pdf)

In this presentation, an overview will be given of the security mechanisms in 5G mobile networks. What is new compared to 2G, 3G and 4G security? In addition, how can the security of 5G help with the security and privacy protection of IoT.

14.30 hrs
Break
15.00 hrs

Parallel session 2:

Agriculture, a challenge for 5G (Wilco Stollenga, Agrifly) (pdf)

How do you send 5 gigabytes of crop information from the field to the cloud - and the result, processed and all, back to the field? In the 5Groningen fieldlab is tested how to send and process realtime sensor data from a drone. This practical example challenges the wireless network and the supercomputer of the RUG to make agriculture more efficient.

"We need more capacity": dynamic scheduling of rooms for education (Rudy Oude Vrielink, University of Twente) (pdf)

In higher education, timetablers can barely handle all requests for classrooms. More capacity seems to be the universal solution. But do we know what kind of classrooms to build? A static schedule that only looks if all events fit in the classrooms does not take into account educational dynamics and teacher preferences. It seems time to look at timetabling in a different way.

15.30 hrs
SMART Zernike Campus (Carine Joosse, Hanze University of Applied Sciences, Groningen) (pdf)

15.50 hrs

IoT examples for SMART campus (Paul Dekkers, SURF) (pdf)

16.10 hrs

Discussion IoT in Research (led by Wietske Degen)
Panel: Carine Joosse (Hanze), David Salek (SURF), Peter Rake (5Groningen), Wout van Wezel (RUG), Rudy Oude Vrielink (UT)

16.40 hrs
Wrap-up and drinks