Introduction to SURF Research Cloud
Do you want to create and manage your own work environment and run powerful applications on it? The SURF Research Cloud is a gateway that opens the door to cloud computing on several platforms. During this training, your workload will run on the SURF HPC Cloud platform, located in Amsterdam.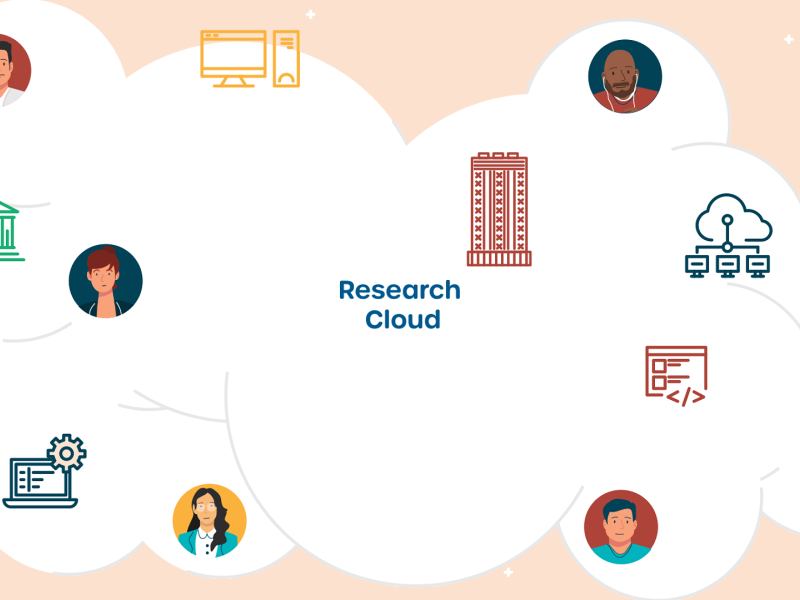 Dit webinar geeft uitleg over cloud computing in het algemeen. De bijbehorende hands-on aanpak laat je kennismaken met (een aantal van) de vele mogelijkheden van SURF Research Cloud. Je leert hoe je jouw eigen virtuele rekenomgeving(en) kunt creëren en beheren. Aan het eind voel je je comfortabel genoeg om jouw eigen applicaties te installeren, en te profiteren van de kracht van cloudcomputing.
Voor wie?
Iedereen die een flexibele en op maat gemaakte omgeving wil gebruiken om krachtige applicaties uit te voeren. Het is ook een nuttige kickstarter voor huidige HPC Cloud-gebruikers.
De voertaal is Engels.
Vereisten
Een browser (Chrome of Firefox is goed genoeg)
Ervaring met Linux commando's helpt, maar is geen vereiste. 
All events in