National XR Day
What does eXtended Reality (XR) deliver for education and research? More than 200 visitors found out for themselves during the National XR Day organised by TU Delft Library and SURF. Read more about the day in the highligts or watch the presentations.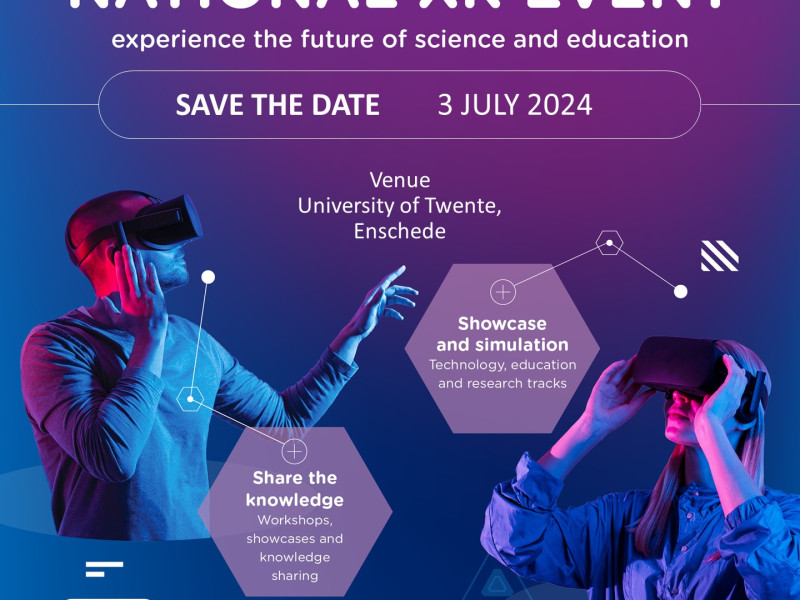 Keynotes National XR event
The keynotes of the National XR event are Joris Weijdom, researcher and designer of performative XR experiences, lecturer at HKU University of the Arts Utrecht, and Esther Mertens, postdoctoral researcher Clinical Neurodevelopmental Sciences at Leiden University. Read more about their presentation and their bio.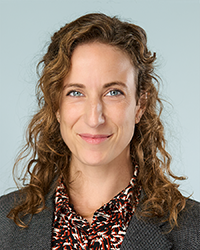 Why you should meet your future self
Who will you be 10 years from now? Getting to know your future self can help you make better and more forward-looking decisions. During this presentation, I will show how we connect people with their future self via a smartphone application and immersive virtual reality, and discuss the development process of our intervention.
About Esther Mertens
Esther Mertens completed both the research master 'Development and Socialization in Childhood and Adolescence' and the clinical master 'Orthopedagogics' (cum laude) at Utrecht University. For her thesis on heterogeneity in response to Multisystem Therapy, she received the Dutch Association of Pedagogues and Educationalists (NVO) thesis prize. After completing her masters, Mertens received her PhD from Utrecht University where she researched the effectiveness and components of universal school interventions.
Her research interests focus on practice-based research. She is particularly interested in intervention development, intervention components, and factors that may explain differences in responses to interventions. In her analyses, she likes to combine person-centred approaches, such as latent growth models, with variable-centred approaches. Currently, Mertens is working as a postdoc on the FutureU project within Prof Dr Van Gelder's ERC Consolidator project. Within this project, she is involved in developing an intervention using virtual reality and a smartphone app, and setting up an RCT.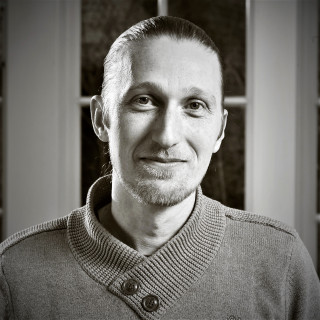 Collaborative design in and for XR - why we need to bodystorm in public virtual spaces
In this lecture, Joris Weijdom shows what is involved in designing meaningful and sophisticated XR experiences. Using inspiring examples from the arts, he shows how the body is central to collaborative design processes and their outcomes. These examples offer a taste of possible future applications, blending real-life and Metaverse-like environments while highlighting the importance of virtual public spaces, interoperability, creative commons and open access.
About Joris Weijdom
Joris Weijdom is a researcher and designer of mixed-reality (MR) experiences focusing on interdisciplinary creative processes and performativity. He showcased a site-specific performative MR installation on the Prague Quadrennial 2019, collaborated with GobSquad for their latest production, and is involved as a technical dramaturge in many other interdisciplinary projects. He talks about embodiment and presence in performative mixed reality experience design, such as in the Transmedia Arts seminar of the Mahindra Centre of Harvard University in November 2020. He is working at the HKU University of the Arts Utrecht, where he currently leads the Mixed-Reality research group at the Professorship Performative Processes and teaches several BA and MA courses. As part of his PhD project, Joris researches creative processes in collaborative mixed reality environments (CMRE) in collaboration with the University of Twente.
More info 
All events in