Next Gen Event: let's talk about the future
Are you between 13 - 16 years old and curious about the future and how technology might improve education? Then join us and share your ideas and thoughts at the Next Gen event! Discover new technologies and talk with us about the future you want!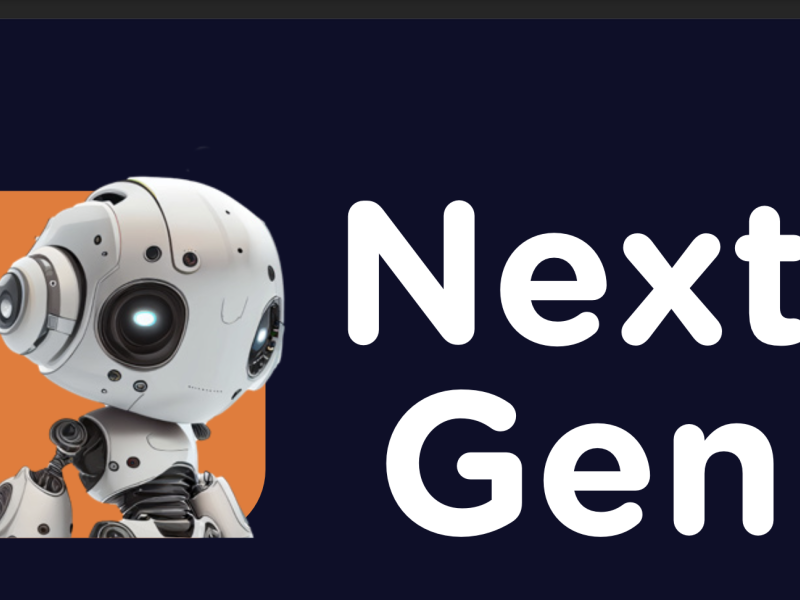 03 May 2023

Location

SURF-office, Moreelsepark 48 Utrecht (Hoog Catharijne)
About Next Gen Event
What will the world look like in 10 years? Will school buildings still exist then? What new technology will you be using then? Can you control a robot? Experience a whole afternoon full of fun, crazy and above all sociable sessions, games, demos, inspiration and dilemmas.
SURF provides a safe and pleasant environment where you can have a great afternoon together with people your age. 
Parents are also welcome to come along and grab a cup of coffee at our SURF Club while you are enjoying the event.
Programme
Time:

Programme:

12.30

Walk-in

13.00

Kick-off

13.15

Workshops (demos, games, etc)

- Virtual Reality en Augmented Reality demo's
- Artificial Intelligence feiten check workshop
- Publieke Waarden Spel
- Responsible technology dilemma's
- Future by choice en future by chance

14.30

Snack break

14.45

Imagine the future

16.00

End & goodies
The event is mainly in English 🇬🇧, but of course Dutch 🇳🇱 will also be supported. We look forward to seeing you on 3 May at our event full of inspiration and imagination about the future.
Questions?
Mail to futuring@surf.nl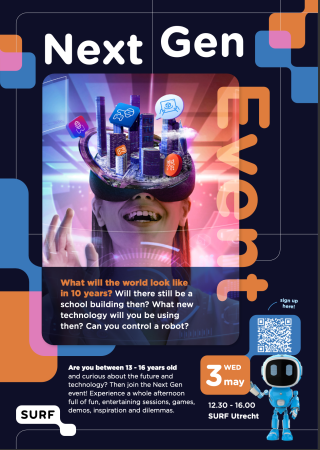 All events in