Olive prototyping workshop for the SRC network
Broadening your prototyping knowledge of the SRC network's distributed computing platform? Top experts from other prototyping teams have been invited to this two-day follow-up workshop.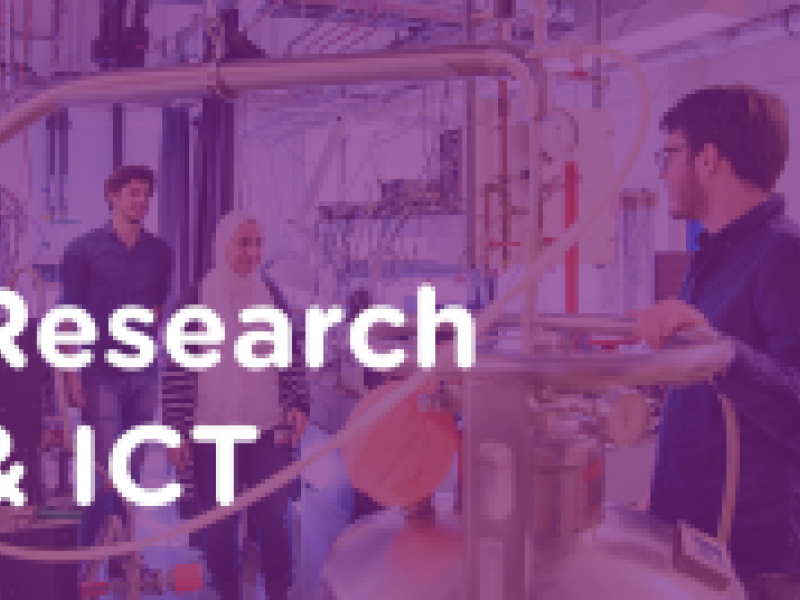 The Square Kilometre Array Regional Centres (SRC) Network prototyping team Olive (Hybrid Cloud and High Performance Computing) invites you to a 2-day workshop at SURF Amsterdam in The Netherlands on February 7th and 8th 2023.
This workshop is a follow-up to the Olive team meeting in Cambridge (25-26 October 2022). The meeting will focus on progressing our prototyping efforts of the SRC Network distributed computing platform. In addition, we have invited leading members from other prototyping teams to collaboratively develop our understanding of SRC Network architecture and the dependencies between prototyping teams and ongoing prototyping efforts.
For whom
Cloud and HPC experts and service providers that are involved in SRC prototyping teams.
Program (draft)
7/2 (SURF Amsterdam: AMS-1&2)
12:00 - 12:30: Walk-in
12:30 - 13:30: Lunch
13:30 - 17:30: Scientific program (draft)
13:30 - 13:35: Welcome to SURF (R. Oonk)
13:35 - 13:50: Meeting planning and goals (D. Barbosa, J. Yates)
13:50 - 14:50 Session 1
13:50 - 14:20 Olive status & planning (D. Barbosa, T. Akahori)
14:20 - 14:50 Olive: site updates (Several)
14:50 - 15:05: Coffee break
15:05 - 17:15 Session 2
15:05 - 15:25 Principles for SRCnet computing (J. Yates)
15:25 - 15:45 Distributed computing vs. Integrated access (R. Oonk)
15:45 - 16:00 Science Data Processor (S. Wijnholds)
16:00 - 16:15 CompBioMed (M. Verdicchio)
16:15 - 16:45 Discussion - Local site constraints (kickoff by S. Sanchez)
16:45 - 17:15 Discussion - Computing for and in the SRCnet
17:15 - 17:30: Wrap up day 1 (D. Barbosa, J. Yates, R. Oonk)
18:00 - 21:00: Workshop dinner at "Polder"
* this restaurant is a 5 min. walk from the SURF Amsterdam venue
8/2 (SURF Amsterdam:  AMS-1&2)
09:00 - 12:30: Scientific program (draft)
09:00 - 11:00 Session 3:
09:00 - 09:15 Update Cyan (J. Salgado)
09:15 - 09:30 Update Purple (T. Dack)
09:30 - 09:45 Update Tangerine (Y. Grange)
09:45 - 10:00 Update Orange (F. Vitello)
10:00 - 10:15 Update Coral (S. Sanchez)
10:15 - 10:30 International network (P. de Boer)
10:30 - 11:00 Discussion - Olive and other prototyping teams
11:00 - 11:15: Coffee 
11:15 - 12:30 Session 4
11:15 - 11:45 SRC Architecture (J. Salgado)
11:45 - 12:15 SRC Steering and planning (M. van Haarlem)
12:15 - 12.30 Discussion and questions
12:30 - 13:30: Lunch
13:30 - 16:00: Scientific program (draft):
13:30 - 14:30 Session 5 Olive plus Cyan, Purple whiteboard discussions 
14:30 - 14:45: Coffee 
14:45 - 15:45 Session 6 Olive plus Tangerine, Coral whiteboard discussions 
15:45 - 16:00: Wrap up day 2 (D. Barbosa, J. Yates, R. Oonk)
* meeting room remains available until 17:00
Location
SURF Amsterdam
Room: AMS-1&2
Science Park 140
1098 XG Amsterdam
+31 88 787 30 00
Contact information
Transport
- Train tickets and planner (or use the app).
SURF is 5-10m walking distance from train station "Amsterdam Science Park". Please note that access to the train platforms is usually protected by electronic gates that require a ticket to open.
- Public transportation planner 
More info:
- https://www.iamsterdam.com/en/plan-your-trip/getting-around/public-transport
- https://www.iamsterdam.com/en/plan-your-trip-getting-around/public-transport/train
Organisation
The Olive prototyping team for the SRC network & SURF
All events in