The annual SURFsara Super Day connects science and technology. Learn more about the latest mind-blowing opportunities that high performance computing and data technology can offer you in scientific research.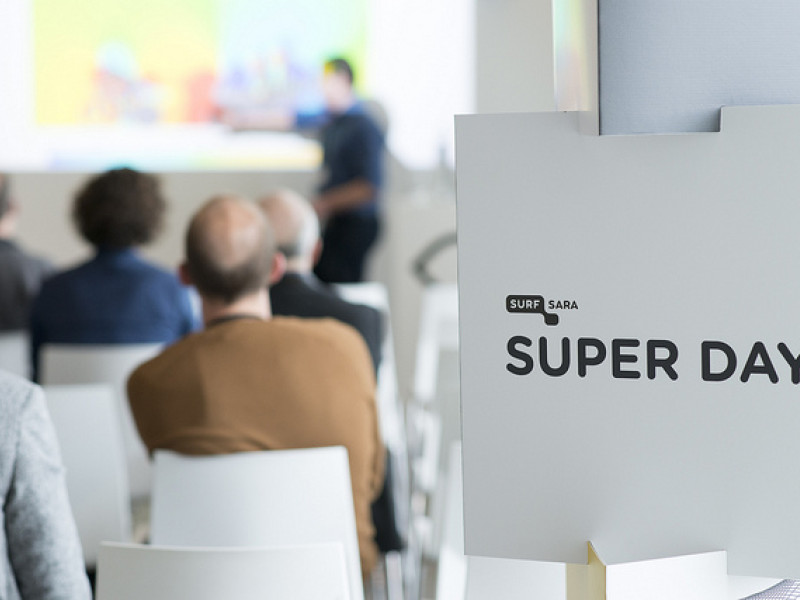 A look back on Super Day 2018
It has been another amazing Super Day on December 18, 2018 in EYE Amsterdam! You can download the available presentations of Super Day 2018 below.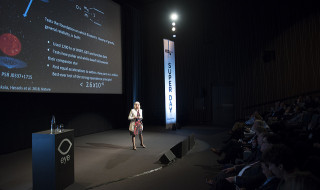 Keynote Carole Jackson (ASTRON)
Keynotes
Session: Quantum Computing (SURF Open Innovation Lab)
Session: Save the Data: Research Data Management
Session: Challenge your Research Infrastructure
Session: Digital Innovation
Session: Convergence of machine learning & large scale simulation (SURF Open Innovation Lab)
Session: AMDEX: towards an internationally trusted exchange of data
Session: Modern Cloud