Super Day
The annual SURFsara Super Day connects science and technology. Learn more about the latest mind-blowing opportunities that high performance computing and data technology can offer you in scientific research.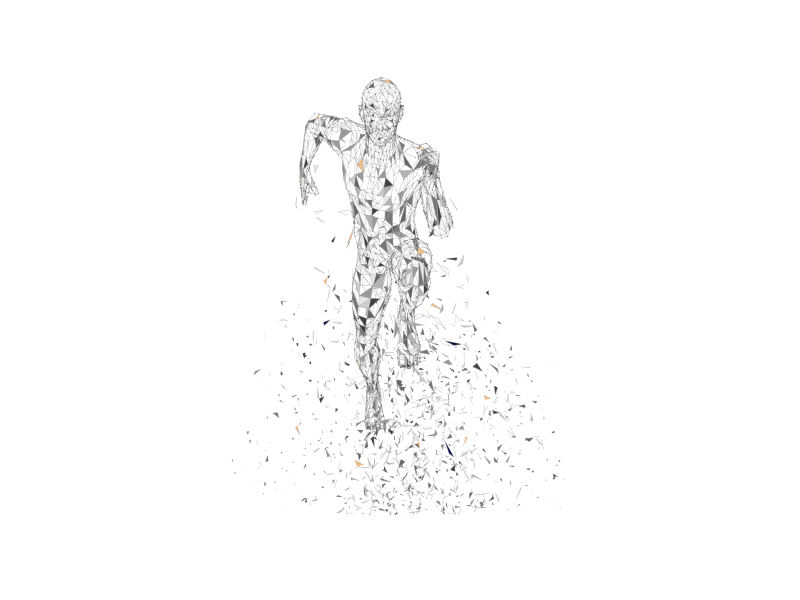 Programme Super Day 2019
Our programme offered 2 keynotes and  4 different tracks with 8 breakout sessions to choose from. You could also visit the ICT Research Café for a personal chat with one of our advisors. 
09:00 Registration 
09:30 Opening & presentation SURF by Peter Michielse, CTO SURFsara - Cinema 1 (LET'S GET UP TO SPEED Peter Michielse)
10:00 Keynote Peter Coveney - Cinema 1 (download presentation)
The Use of Supercomputers for High Fidelity, Actionable Predictions 
High-end supercomputers are comprised of large numbers of nodes, themselves becoming increasingly heterogeneous in nature being composed of multiple cores and accelerators. This permits a wide range of computing patterns to be deployed, taking us way beyond the traditional model for the use of supercomputers for purely monolithic applications running on large node counts.
Instead, these patterns facilitate new kinds of science ranging from advanced materials design and discovery to personalised medicine. Calculations can now be run at an extreme scale and throughput; when endowed with a form of virtual certification, they become actionable, in the sense that key decisions, for example in experimental, industrial or clinical settings, can be taken based on their predictions. I shall illustrate these emerging capabilities by drawing on a number of examples taken from our own research.
10:45 Break - Foyer and ICT Research café in Room at the top
11:30 Breakout sessions
Choose your morning session
Track – Artificial Intelligence - Cinema 1
Moving forward with AI: Opportunities, Challenges and Obstacles
No doubt AI, Machine Learning and Deep Learning are taking off… but where exactly are we? Where are we going and what is holding us back? Join us for this session, where experts in the field of AI and Deep Learning will paint a picture of the AI landscape in the Netherlands and talk about the impact of Deep Learning. Learn how to overcome Deep Learning obstacles and challenges, and discover how trustworthy AI is.
Maxwell Cai (SURF):
AI: A new paradigm of scientific computing
In this talk, Cai will outline several exciting opportunities that AI can potentially bring to the scientific community. However, commercially-driven AI technologies may not be optimized for scientific domains. Scientific computing workloads and the resulting data are typically featured with high dimensionality, high dynamic range, and highly skewed distributions. Therefore,  the mapping between scientific problems and AI problems requires close collaborations between domain scientists and AI experts.
Deep Learning for Science Opportunities & Challenges Maxwell Cai
Hinda Haned (UvA): 
Making AI fair and accountable: challenges and emerging solutions
Leveraging the power of AI in a responsible way is a challenge, particularly for industry practitioners who have to balance business utility with data and regulation constraints. In this talk, Haned will go over these challenges and discuss use cases and promising solutions.
Download presentation (pdf)
Track – Digital Innovation - IJ-Lounge
Groundbreaking scientific discovery through digital innovation
In this session 2 excellent examples of groundbreaking scientific discovery are presented, illustrating how stakeholders from academia, industry and government work together in digital innovation.
Tom Emery (ODISSEI): 
Revolutionizing data analysis in the Social Sciences
ODISSEI is the Dutch National Infrastructure for Social Science and provides access to high quality social science data sourced from high quality surveys, web data, smart devices, and administrative data. ODISSEI allows researchers to integrate these data in a secure environment with high computational capacity so that they can study the complex social phenomenon such as social mobility, labour markets and network behaviours.
Fair and accountable AI Hinda Haned
Joeri van Leeuwen (ASTRON, CORTEX):
Fast AI to hunt for explosions in the universe, and innovate industry and society
Machine learning has rapidly become an integral part of our lives. This is also true in science, for detecting patterns in nature and the Universe. But the need is growing rapidly for such machines to respond quickly. Our consortium from academia, industry and society is making self-learning machines faster, to figure out how massive cosmic explosions work, and to innovative systems that benefit our society.
Presentation
Track – All about data - Cinema 2
All about the research data management technology expertise center
In this session you will hear everything about good cooperation and an update about the Research Data Management Technology Expertise Center (RDMTEC program). RDM pilot experiences and results are also presented. And the results of the RDMTEC-YODA pilot(s).
Saskia van Eeuwijk (SURF):
Cooperation in RDM makes it better for everyone!
The RDM TEC initiative started in 2018, looking for ways to cooperate in RDM. Van Eeuwijk explains what the goals are for this cooperation, how we are shaping the cooperation and what we want to achieve. Also, what can this cooperation bring for other (non participating) institutions in the future?
Download presentation (pdf)
Imke Limpens (VU):
VU Research Support - co-creating RDM-facilities with researchers
Developing new RDM-services and corresponding support can only be successful if researchers' demands are met. High quality, personal attention, rates that match research budgets, flexibility and a sufficient match with their specific academic discipline are all crucial. To make sure that these demands are met we engage with VU researchers in co-creation of such new services.
Tom Emery presentation Super Day 2019
Mark Galland (UvA):
News from the frontline: Research Data Management for Life Scientists
In this presentation, Galland will try to explain the main challenges faced by the everyday researcher in the Life Sciences. Through a fruitful collaboration with SURFsara, his group had the chance to explore a Research Data Management solution offered by the combination of iRODS and YODA, a RDM solution made specifically for researchers.
Download presentation (pdf)
Track – Open Science for research - Waterfront
Enhance your research through benchmarking scientific algorithms
In various scientific disciplines there is a growing interest to benchmark algorithm performance on research data using the same data, metrics and ground truth to compare their performance for a specific task. Translating research questions into a benchmark design has the potential to lead to scientific breakthroughs. The Netherlands eScience Center and SURF formed an alliance with the mission to enhance research by providing an online platform to benchmark the performance of research software. In this session the examples of successful benchmarks are demonstrated and we invite researchers to discuss with us if their research or algorithms could benefit from this approach.
Adriënne Mendrik (Netherlands eScience Center):
EYRA Benchmark Platform: An open online platform for benchmarking scientific algorithms
This talk is about the importance of benchmarking scientific algorithms and the EYRA Benchmark Platform on which researchers can set up a benchmark (challenge). The aim of benchmarking is to test the current status of algorithms, identify opportunities for improvement, and learn from each other in order to enhance research.
IMPROVING RDM SERVICES - LEARNING BY DOING IN RDM TEC Saskia van Eeuwijk
Liam Connor (UvA):  
A New Data Challenge for Fast Radio Astrophysics 
In this talk, Connor will present a data challenge under the EYRA benchmarking platform for the discovery of fast radio bursts (FRBs). Radio telescopes around the world are searching for these mysterious new events with different instruments, on disparate compute clusters, and with a variety of algorithms. "With our benchmarking challenge we will level the FRB playing field."
Presentation
12:30 Lunch - Foyer and ICT Research cafe in Room at the top
13:30 Breakout sessions
Choose your afternoon session
Track – Artificial Intelligence - Cinema 1
AI in Science: a focus on Biology and Big Data
With the expansion of the size of biological datasets (think genetics, imaging) comes the challenge to cope with these vast amounts of information. Lucky for us, there is a great promise using artificial intelligence methodology for the analysis of big data. In this session 2 scientists will present inspiring applications of AI in life science research followed by a panel discussion.
Wiro Niessen (Erasmus MC & TU Delft):
BIG (Biomedical Imaging and Genetic) Data and AI for Precision Health
Big data and artificial intelligence are dramatically increasing the possibilities for prevention, cure and care, and are innovating the healthcare system. Medical imaging and genetic data play a major role in this revolution. Niessen will show the potential of AI and IT infrastructures for access to these data in the dementia and oncology domain.
Cunliang Geng (Netherlands eScience Center):
DeepRank: finding the true love between proteins
Protein-protein interactions (PPIs) are at the heart of most biological activities. As experimental 3D structures are not available for many protein-protein complexes, accurate predictions can significantly contribute to our understanding of PPIs. We apply state-of-the-art deep learning techniques to select reliable structural models. This talk will highlight results and challenges related to datasets, 3D feature processing and network architecture.
DeepRank:finding the true love between proteins Cunliang Geng
Panel discussion:
Peter Coveney, Wiro Niessen, Li Xue and Sonja Georgievska 
Track – Digital Innovation - IJ-Lounge
Expert perspectives on the digital innovation process
Digital innovation becomes more and more crucial for scientific discovery. It can however be complex and difficult, due to many and different parties and stakeholders involved. In this session we will discuss how digital innovation in scientific research can be performed and improved, inspired by experts in digital innovation processes.
Hans Berends (Vrije Universiteit Amsterdam):
Organizing for digital innovation
We take a step back from the content of innovation to reflect on the process of innovation. How to organize for innovation when digital technologies generate ever increasing opportunities, connections, and interdependencies? How to collaborate around platforms and in ecosystems? This talk will address these questions drawing upon recent research and examples ranging from smart homes to scientific infrastructures.
Download presentation (pdf)
Panel discussion:
Arjen van Rijn (Nikhef), Ruben Kok (DTL) and Roelien Attema (ASTRON)
Track – All about data - Cinema 2
Challenges and innovation within research data management
Listen to a presentation about iRODS/Kubernetes innovation. This innovation makes the science that you do today more efficient and FAIR. With the extensible framework for data processing, you can create custom triggers and processing pipelines and apply them to your SURF data stored online. Professor Jan Verbesselt (University of Wageningen) gives a presentation about RDM challenges in the Accelerating Scientific Discovery (ASDI) project that he started with the Netherlands eScience Center. His group investigates the resilience of tropical forests after fires, in which trees are felled.
Jasper Koehorst (Wageningen University & Research):
Developing a life science infrastructure using automated workflows and data management according to FAIR by design principles
To enable optimal use of the large corpus of available biodata fair by design data management and automated workflows are essential. In this talk I will show the current status of a semantic infrastructure developed at WUR/SSB. The infrastructure enables high throughput data processing using iRODS coupled to Kubernetes. Integration of Semantic Web technologies enables efficient processing of data and metadata using FAIR by design principles.
ORGANIZING FOR DIGITAL INNOVATION Hans Berends
Jan Verbesselt (Wageningen University & Research):
Making free and open European Sentinel satellite accessible for a wider audience
Learn about the current challenges when wanting to analyse large amounts of satellite data; potential solutions and next steps.
Download presentation (pdf)
Track – Open Science for research - Waterfront
Bring knowledge to society
How do you bring academic knowledge to the market? Campus grounds of universities and fieldlabs are starting to be meeting places for researchers, students, investors and entrepreneurs. In this session you will see examples of public-private initiatives and learn how academic researchers are working together with knowledge institutes, government and industry around themes like smart industry, mobility and energy.
Fernando Kuipers (TU Delft):
Do IoT!
Kuipers will present the Delft on Internet of Things (Do IoT) Fieldlab, which stimulates research and innovation in IoT applications. The Fieldlab offers an infrastructure – for researchers, companies, start-ups, and students – to develop/test new IoT applications based on the latest communications technologies (including 5G). The Do IoT Fieldlab will thereby accelerate Dutch innovation in mobility, logistics, agro, health and safety.
Developing a life science infrastructure using automated workflows and data management according to FAIR by design principles Jasper Koehorst
Egbert-Jan Sol (TNO Industrie and Smart Industry):
Never in the history of mankind have we faced the need for lifelong learning, today we do
Previous industrial revolutions took generations, now the fourth industrial revolution is there and the next is already foreseen. Also science progress faster than ever before. The next industrial or scientific (r)evolution is there before you reach retirement. Highly educated people should be able to cope, but what about the majority of our population? At Smart Industry we are searching for ways to introduce new technologies within the existing working force.
Download presentation (pdf)
14:30 Entertaining session by Boom Chicago - Cinema 1
15:00 Break  - Foyer and ICT Research cafe  in Room at the top
15:45 Keynote Maria Girone - Cinema 1 (presentation) 
Tackling tomorrow's Computing Challenges today at CERN
High-energy physics (HEP) has long been a driver in processing enormous scientific datasets and in managing the largest high-throughput computing centers. These demands will increase with the next-generation "High-Luminosity" LHC in 2026. Maria Girone will discuss the approaches under consideration, including the deployment of resources through HPC and commercial clouds, and exploring new techniques, such as alternative computing architectures, advanced data analytics, and deep learning.
16:30 Closing
16:45 Drinks and snacks - Foyer
ICT Research Cafe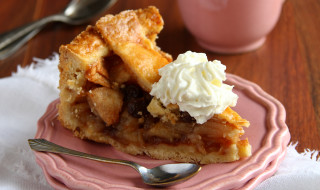 Visit the ICT Research Cafe for a personal chat with our advisors. You can ask them anything! Or share your own ideas about solutions for research & ICT. The cafe is open during the breaks and breakout sessions.
Location: Room at the top
Digital programme
Download the SURF events app in the App Store or Google Play and fill in the event code SUPERDAY.
All events in