Super Day
The annual SURFsara Super Day connects science and technology. Learn more about the latest mind-blowing opportunities that high performance computing and data technology can offer you in scientific research.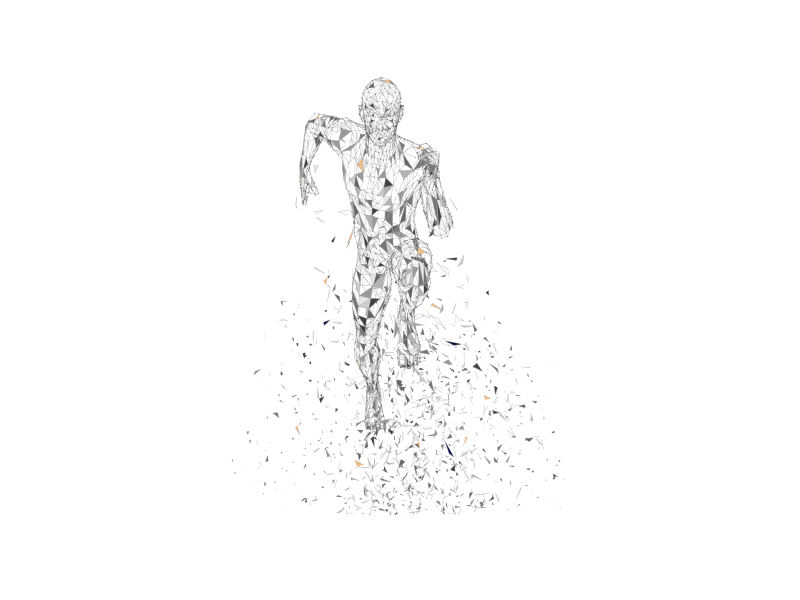 Speakers
The line-up of Super Day 2019 
Emmelie Zipson - moderator/host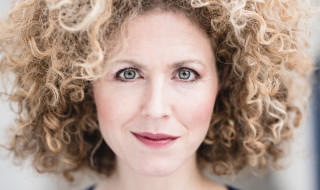 'Energetic, colorful and an authority on stage'. A few characteristics clients use when describing her. As a moderator and presenter, she has led many events and conferences over the years. It's pleasant and effective to set the right tone for an event or meeting. Emmelie does so like no other. She puts each stage to her own hand. She is witty, always looking for interaction with the audience and asks sharp questions that arise from her knowledge and good listening.
Peter Coveney - keynote speaker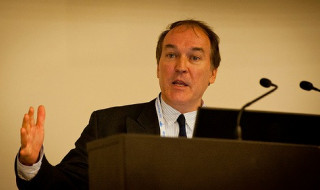 Peter Coveney is Professor of Physical Chemistry and Director of the Centre for Computational Science (CCS) at University College London (UCL), and Professor of Applied High Performance Computing at the University of Amsterdam. He is also Honorary Professor of Computer Science at UCL and Professor Adjunct at Yale University, School of Medicine. Coveney's wide-ranging work exploits supercomputers for multiscale virtual human cardiovascular simulations, molecular dynamics for applications in drug discovery and personalised medicine, and multiscale modelling for the discovery of advanced materials. Coveney leads the international CompBioMed project, that SURFsara participates in. This European Commission H2020 funded Centre of Excellence focuses on the use and development of computational methods for biomedical applications.
Maria Girone - keynote speaker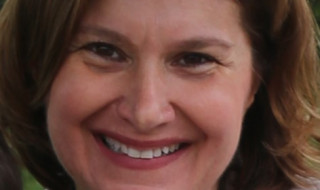 Maria Girone is the Chief Technology Officer at CERN Openlab. Maria has a PhD in particle physics and extensive knowledge in high performance and high throughput computing. She has held several leadership positions including that of Computing Coordinator for CMS Experiment and Head of Operations of the Worldwide LHC Computing Grid (WLCG). 
Maxwell Cai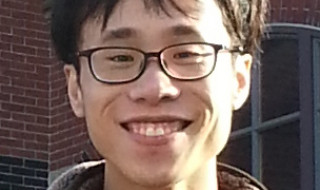 Maxwell Cai studied computer science in his bachelor, and then astrophysics during his Ph.D. at the Chinese Academy of Sciences. He worked at Leiden University as a postdoc researcher in computational astrophysics from 2016 to 2019, during which he developed a strong interest of artificial intelligence. He recently join SURFsara (Dutch National Supercomputing Center) as an advisor of artificial intelligence.
Hinda Haned
Hinda Haned has been lead data scientist at Ahold Delhaize since 2015, where her activities involve designing and building solutions to answer business questions with data mining and machine learning techniques. In 2018, she was named professor by special appointment at the University of Amsterdam, where she focuses on researching and developing solutions for best practices for safe and responsible machine learning.
Tom Emery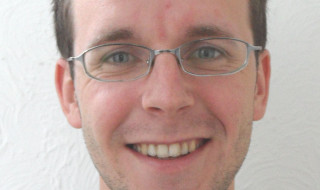 Tom Emery is the Executive Director of ODISSEI and the Deputy Director of the Generations and Gender Programme. He has a PhD in Social Science from the University of Edinburgh and an MBA in Research Infrastructure Management from Bicocca University.
Joeri van Leeuwen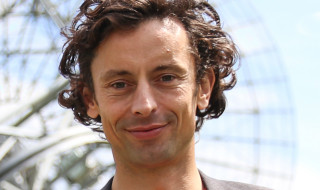 Joeri van Leeuwen is an astronomer at ASTRON and PI of CORTEX, a consortium in the Nationale Wetenschapsagenda. He investigates transient phenomena in the Universe, especially from neutron stars and black holes. He is ERC Consolidator and NWO Vici laureate.
Saskia van Eeuwijk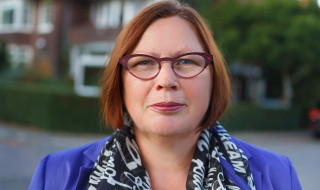 Working with SURFsara on research support, a field in which she has already worked for almost 10 years now, with a passion for facilitating cooperation. Independent contractor for more than 20 years.
Imke Limpens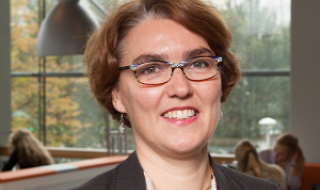 As a programme manager, Limpens is part of the VU Management Pool; a team of 8 senior project-, programme and interim managers. Currently she is working on the VU Research Support Programme, which has been initiated by VU research directors.   
Mark Galland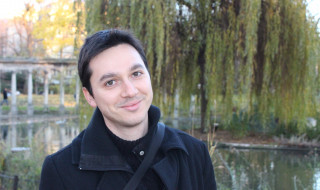 Mark Galland is a Research Data Manager and Data Scientist at the University of Amsterdam.
Adriënne Mendrik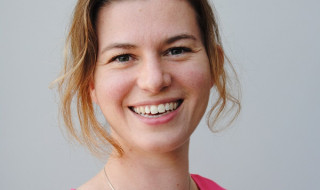 Dr. Adriënne Mendrik (Netherlands eScience Center) has extensive experience with designing benchmarks and organizing challenges for measuring algorithm performance in biomedical image analysis. Together with Annette Langedijk (SURF), she is currently leading the development of the EYRA benchmark platform.
Liam Connor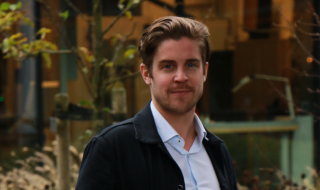 Dr. Liam Connor is a postdoc at the University of Amsterdam, having done his Ph.D. in astrophysics in Canada. His interests include computational astrophysics, radio astronomy, and machine learning. 
Wiro Niessen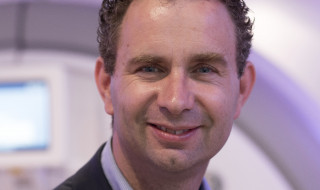 Wiro Niessen is professor in Biomedical Image Analysis at Erasmus MC and TU Delft. His interest is in optimally exploiting the rich information in biomedical imaging data using data science techniques, for improved diagnosis and prognosis of neurodegenerative and cardiovascular disease, and treatment guidance in oncology
Cunliang Geng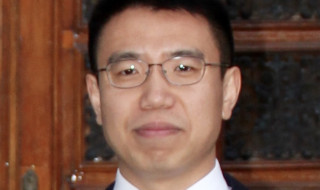 Cunliang Geng is an eScience research engineer at Netherlands eScience Center. He has a PhD in computational structural biology from Utrecht University and is skilled at applications of machine learning and computational simulation in life science research.
Li Xue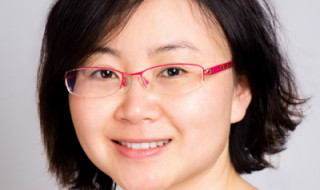 Dr. Li Xue's research interests focus on bridging artificial intelligence and structural biology to better understand the molecular basis of diseases and to rationalize drug design. Dr. Xue is a multidisciplinary researcher with strong backgrounds in artificial intelligence (MS, PhD) and structural biology (VENI fellow in the HADDOCK group, the flagship software for protein docking). In the past 5 years, Dr. Xue initiated an independent research line: AI-boosted 3D modelling (VENI and eScience grants). Dr. Xue further established a deep learning framework for data-mining 3D protein complex images, DeepRank, in collaboration with the Netherlands eScience Center and SURFsara. Next, Dr. Xue plans to work closely with cancer immunotherapy groups in Radboudumc to decipher TCR specificities and aid cancer immunotherapy design.
Sonja Georgievska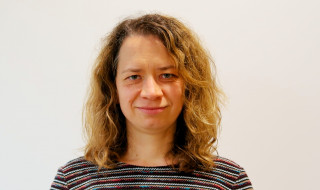 As an eScience Research Engineer, Dr. Sonja Georgievska's focus is on the application of deep learning and machine learning to scientific data. She joined the Netherlands eScience Center in 2015 and is currently involved in projects on molecular biology, in particular cancer genomics and protein structures. Previously, she worked on large crowd analytics using wireless sensor data and on machine learning for digital forensics using camera sensor data.
Sonja obtained her PhD in Theoretical Computer Science on formal methods for concurrent probabilistic models (graphs) at Eindhoven University of Technology and has a MSc in Informatics on stochastic modeling applied to internet traffic data. Her background is in Computer Science and Mathematics.
Following her PhD, Sonja spent 3 years working as a senior analytics developer at a company in Amsterdam. During her master's studies in Macedonia, she was a teaching/grading assistant, teaching math and computer science courses to more than 1.000 university students in 6 years.
At the eScience Center, Sonja leads the special interest group in Machine Learning.
Hans Berends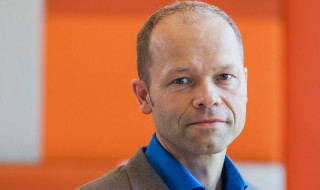 Hans Berends is full professor of Innovation and Organization at the KIN Center for Digital Innovation, School of Business & Economics, Vrije Universiteit Amsterdam. He has published widely on innovation processes and interorganizational collaboration.
Arjen van Rijn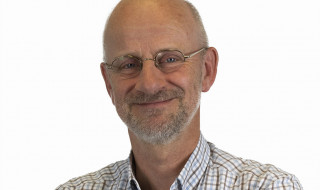 Arjen van Rijn is institute manager and deputy director of the Dutch National Institute for Subatomic Physics (Nikhef). He was one of the founders of EGI.eu (European Grid Infrastructure) and since 1 January 2019 chairman of the EGI Council. He is also the Dutch delegate for the European e-Infrastructure Reflection Group (e-IRG).
Roelien Attema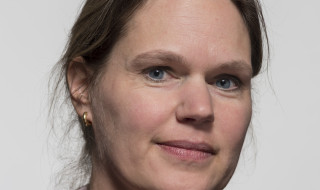 Roelien Attema is working as Head of R&D at ASTRON (the Dutch institute for radio astronomy) since february 2019. She is responsible for the development of end-to-end technology (from antenna, digital signal processing to HPC and AI) to improve the current radio telescopes and to design the next generation. Before she worked at TNO as research manager of a group working on ICT innovations in different domains.
Jasper Koehorst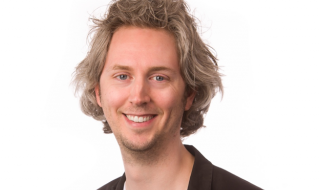 Jasper Koehorst is a doctoral researcher combining Semantic Web technologies, big data analytics and Life Sciences at the Laboratory of Systems and Synthetic Biology (Wageningen University & Research). He graduated cum laude on his Ph.D. entitled A FAIR approach to genomics and is currently co-leading the methodology infrastructure related to Digital Twins of Biological entities.
Jan Verbesselt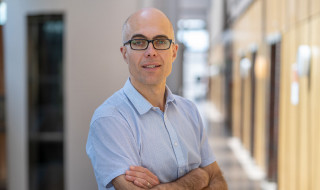 Dr. Jan Verbesselt is associate professor in remote sensing at Wageningen University,  Laboratory of Geo-information Science and Remote Sensing. He focusses at measuring and understanding ecosystem dynamics by developing novel spatio-temporal methods to detect, monitor and forecast changes using remotely sensed data from in-situ, terrestrial- and airborne LiDAR, and satellite sensors. The analysis of large amounts of satellite images for ecological modelling, and collaborative earth science for assessing vegetation, climate, and human impacts take a central place.
Fernando Kuipers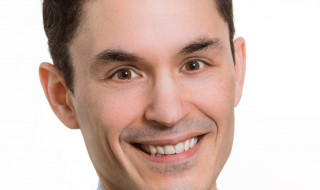 Fernando Kuipers is an associate professor and head of the Lab on Internet Science at Delft University of Technology (TU Delft). He is also co-founder of Do IoT (https://www.tudelft.nl/iot), a TU Delft research initiative and fieldlab addressing 5G+IoT.
Egbert-Jan Sol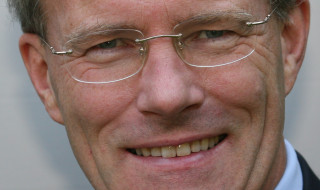 Egbert-Jan Sol is board member of TNO Industrie and program director at Smart Industry, an initiative of FME, Metaalunie, KvK, Ministery EZK and TNO addressing the fourth industrial revolution in the Netherlands. Before he was director Hightech Systems & Materials at TNO and parttime professor innovation management at the Radboud science faculty and in the 90's at the TU/E. He has a MSc and Phd mechanical engineering from the TU/e and worked at Hoogovens, Philips, BSO and Ericsson.
All events in