SURF Challenge day 2020
De Challenge day, die op 12 maart niet door kon gaan, hebben we online georganiseerd. Leveranciers die hebben meegedaan met de online Challenge day presenteerden hun visie op de leeromgeving van de toekomst aan onze instellingen op donderdag 4 juni en op donderdag 18 juni 2020. Bekijk de terugblik.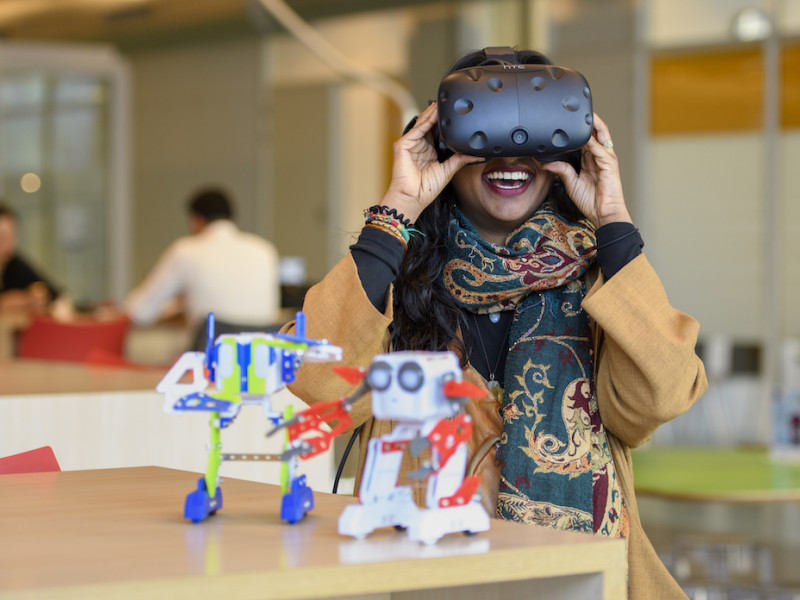 Terugblik challenge 3
Alle deelnemende leveranciers van challenge 3 - Show & share your data - presenteren hieronder hun visie in een video. In het webinar op donderdag 4 juni zijn we dieper ingegaan op de presentaties en werden alle vragen beantwoord. Lees het verslag van dit webinar.
Dlearning
Applicatie: Xerte Online Toolkits
Xerte Online Toolkits is een open source auteurstool waarmee je eenvoudig interactieve, mediarijke en toegankelijke online leermodules kunt ontwikkelen. D-learning laat in de video zien hoe Xerte geïntegreerd kan worden in de digitale leeromgeving en wat hun visie op data is.
Grasple
Grasple is een online platform waarmee docenten in het hoger onderwijs opdrachten samen voortbouwen op bestaande open materialen en nieuw open materiaal creëren en delen met de wereld. Op dit moment ligt de focus op wiskunde en statistiekmaterialen.
In onderstaande video vertelt Grasple over hoe onderwijsinstellingen hun applicatie kunnen embedden in een LMS. Zij lichten toe hoe de standaard LTI 1.3 werkt en wat de voordelen van deze standaard zijn.
itslearning
Itslearning is een 'cloud based' leerplatform dat het primaire onderwijsproces in alle fasen ondersteunt: het plannen, betrekken, onderwijzen, evalueren, reflecteren, rapporteren, etc. Itslearning faciliteert maatwerk, communicatie, feedback, samenwerken, het delen van materialen tussen docenten/leerlingen, automatiseert standaard taken en biedt inzicht in voortgang.
In this presentation (in English) itslearning shows how they work with data, and how they import and export data into their learningmanagementsystem, within the context of a larger digital learning environment. They show the used standards and also give their vision on data.
Learning Valley B.V.
Applicatie: Presentations2Go
Presentations2Go is een gebruiksvriendelijk videoplatform dat geautomatiseerde opname met opnametoepassingen, mobiele apps, gecertificeerde apparaten en hardwarerecorders biedt. In onderstaande video laat Presentation2Go zien hoe zij een koppeling maken met de leeromgeving met de LTI-standaard. Daarnaast presenteren ze hoe zij in hun platform omgaan met data.
Parantion
Applicatie: Scorion
Scorion is een portfolio platform voor studenten in het hoger onderwijs. Het maakt flexibel, individueel, programmatisch en toetsend leren op de werkplek mogelijk. In de video een presentatie van Scorion hoe zij bijdragen aan de leeromgeving van de toekomst door het implementeren van de OOAPI-standaard en het verbeteren van de LMS-integratie. Zij demonstreren hoe dit werkt en geven hun visie op data.
SOWISO
SOWISO is een leer-, oefen- en toetsomgeving voor hoger onderwijs wiskunde en statistiek. In de video laten zij zien welke data zij uitwisselen met een LMS om een goede integratie van hun applicatie mogelijk te maken. Ze demonstreren hoe dit voor docenten en studenten werkt.
All events in