SURF Research Week
SURF Research Week is the national conference about research and ICT. The first edition of this new, larger, multidisciplinary event took place on 13, 14 and 15 April 2021.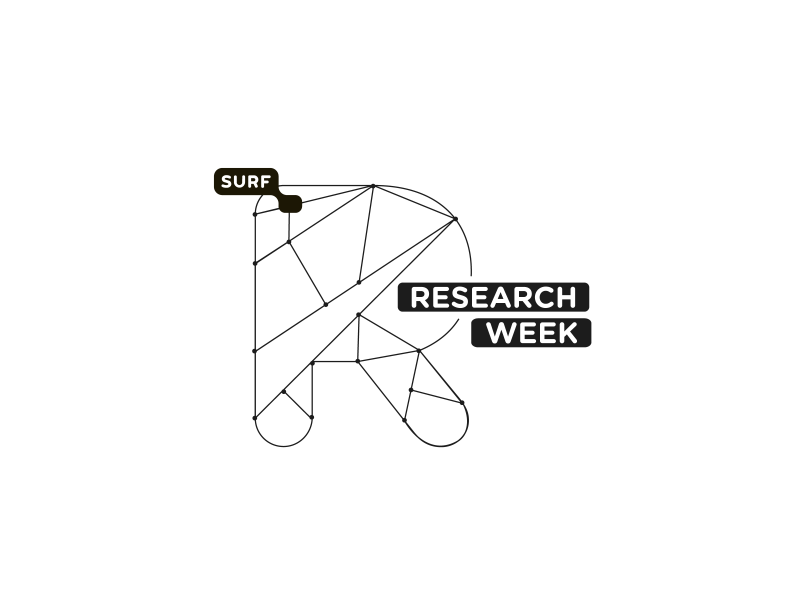 Registration
Sign up now for SURF Research Week, the national conference about ICT and research. We bring you an  inspiring 3-day online programme, including an interesting plenary programme, a keynote and parallel sessions. Participation is free. 
Registration is closed. 
Feel free to attend all three afternoons, or only a specific afternoon you like! Registration is possible until 12 April
FAQ about SURF Research Week
1. I didn't receive or I can't find my personal url for the event platform. What do I need to do? 
Check your Spam. If you can't find it, search for an email from SURF Research Week. We will send several emails with your personal url. Still trouble to find it? Send an e-mail to researchweek@surf.nl. 
2. What do I need to follow the livestream?
To watch the livestream, we recommend to use the browser Google Chrome, FireFox or Safari. The webpage works most optimally via desktop or tablet.
3. Can I follow the livestream event on mobile?
We recommend you to use a desktop to have the best experience.
4. Do I need to login? 
No, just click on your personal url in the email. This will guide you to the livestream. 
 
5. Do I need to install a (software) programme to enter the platform?
No you will receive a personal url which you can use to participate. The event platform is web based. So you do need to have Google Chrome, Safari or Firefox installed.   
If you have any other questions? Please let us know at: researchweek@surf.nl