SURF Research Week
SURF Research Week is the national conference that connects research, IT and innovation. The event took place on 10, 11 and 12 May 2022. Participants could sign up for just 1 or 2 days, or for the full 3 days. It's free!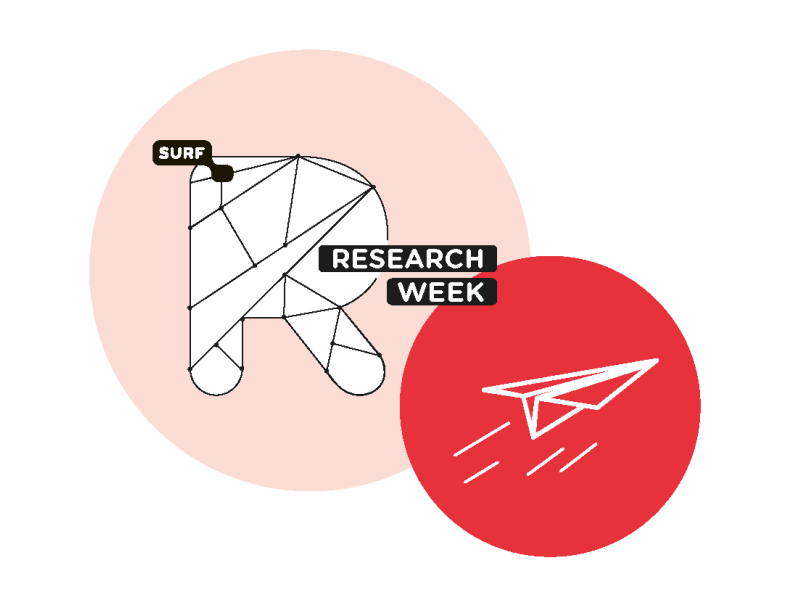 Speakers
Peter Michielse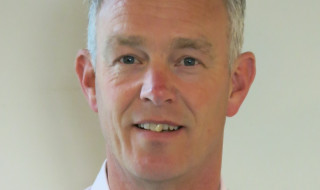 Host of the day - 10 May
Peter Michielse is Manager of the Core Innovation Team at SURF. He holds a PhD from Delft University of Technology in Numerical Mathematics and Parallel Computing, and has worked as technical expert for various vendors of HPC systems. From 2000 he has taken up management responsibilities at Silicon Graphics/Cray, the Dutch Research Council (NWO) and SURF(sara). He has been member of a number of European and international collaborations in HPC.
John Doove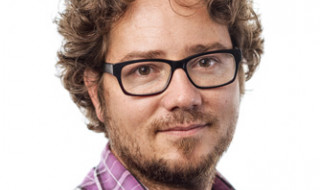 Host of the day - 10 May
Innovation Programme Manager SURF - with a passion for open science!
Jet de Ranitz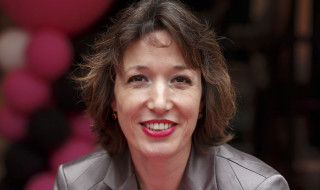 Jet de Ranitz is Chair of the Executive Board of SURF. Previously, she was chairperson CvB of Inholland and the Amsterdam School of the Arts, business director of Nederlands Dans Theater and the Faculty of Economics and Business Administration of Tilburg University, and coordinator in the commercial sector. In addition, she is a supervisor in the arts, care and insurance sectors. 
Session: Opening 10 May, 10.00h
Barry Fitzgerald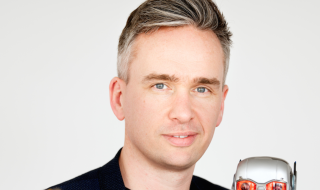 Physicist, author, keynote speaker, event host, YouTuber, and science communicator at TU/e
Session: Talkshow Let's talk about breaking boundaries 10 May, 10.15h
Caroline Visser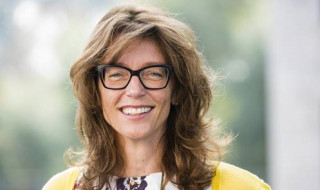 Caroline Visser is vice-voorzitter van de Raad van Bestuur van NWO. Zij studeerde bedrijfseconomie en volgde een postdoctorale opleiding Accountancy aan de Vrije Universiteit. Van 1991 tot 1998 werkte zij bij EY in Amsterdam. Vervolgens werkte Caroline bij RELX in Amsterdam en Londen. Meest recentelijk in de functie van CFO van de wetenschappelijke Divisie. Vanaf 2008 werkte ze bij het Wereld Natuur Fonds, achtereenvolgens als CFO/COO. In 2015 maakte ze de overstap naar de wereldwijde organisatie WWF in Genève. Vanaf 1 oktober 2016 is zij vice-voorzitter bij NWO.
Session: Talkshow Let's talk about breaking boundaries 10 May, 10.15h
Jacomine Ravensbergen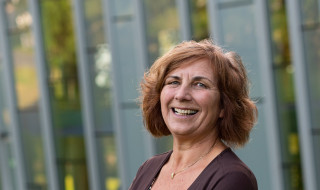 Jacomine Ravensbergen is Vice President of the Executive Board of Avans University of Applied Sciences. She is medical doctor by education and has a PhD in medicine. She previously worked at UMCU, ZonMw, Amsterdam UAS and holds ancillary (supervisory) board positions in healthcare institutions, start-up organisations and in sports.
Session: Talkshow Let's talk about breaking boundaries 10 May, 10.15h
Nanda Piersma
Nanda Piersma is professor Responsible IT at the Hogeschool van Amsterdam and scientific director of the HvA Expertise Centre Applied Artificial Intelligence. In her research she focuses on how responsible technology can be developed as an alternative to the currently criticised technology.
Session: Talkshow Let's talk about breaking boundaries 10 May, 10.15h
Maarten de Rijke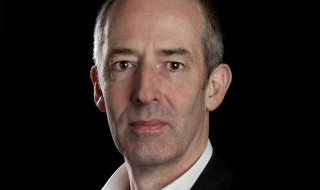 Maarten de Rijke is a Distinguished University Professor of Artificial Intelligence and Information Retrieval at the University of Amsterdam. He is also the scientific director of the national Innovation Center for Artificial Intelligence (ICAI). His research is focused on designing trustworthy technology to connect people to information, particularly search engines, recommender systems, and conversational assistants.
Session: Talkshow Let's talk about breaking boundaries 10 May, 10.15h
Emily Sullivan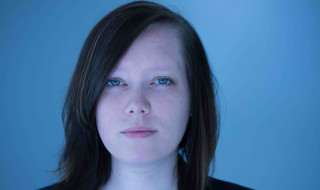 Emily Sullivan is an Assistant Professor of philosophy and Irène Curie Fellow at Eindhoven University of Technology and the Eindhoven Artificial Intelligence Systems Institute. And is an Associate Editor for the European Journal for the Philosophy of Science. Her research is at the intersection between philosophy and data and computer science and explores the way that technology mediates knowledge. She is currently the PI on a NWO Veni project on the explainability of machine learning systems.
Session: Talkshow Let's talk about breaking boundaries 10 May, 10.15h
Erik-Jan van Kesteren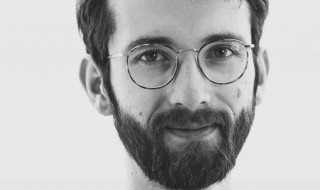 Erik-Jan is an assistant professor in the Human Data Science group at the Methodology and Statistics department of Utrecht University. He leads the ODISSEI Social Data Science team, which collaborates with social scientists all over the Netherlands to advance computational and data-intensive social science research.
Session: Talkshow Let's talk about breaking boundaries 10 May, 10.15h
Sarah Coombs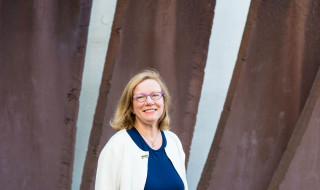 Sarah is Advisor Research Support at Saxion University of Applied Sciences and one of the Open Science advisors for the Association of Universities of Applied Sciences. She is also doing PhD research on impact evaluation of practice-based research at CWTS-University of Leiden.
Sessions:
Regie op Data - perspectives on data sovereignty and data management 10 May, 12:00h
Meet the Champions 11 May 10:45h
Thomas van Himbergen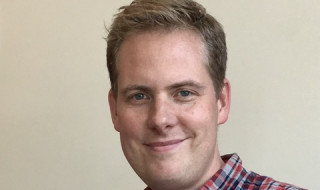 Thomas van Himbergen joined SURF in 2018 as a relationship manager, building and maintaining networks with the research IT and research support groups within the SURF community. Since October 2021 Thomas is also 'kwartiermaker Regie op Data', tackling the question: what is needed to gain and remain in control of data within the field of research and education? Prior to SURF, Thomas was a biomedical scientist and worked as a project- and a product manager in the research-information industry, respectively.
Session: Regie op Data - perspectives on data sovereignty and data management 10 May, 12.00h
Antal van den Bosch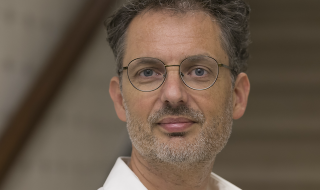 Antal van den Bosch is director of the Meertens Institute of the Royal Netherlands Academy for Arts and Sciences, Amsterdam, and Professor of Language and Artificial Intelligence at the University of Amsterdam. His work is in the cross‐section of machine learning, language technology, and the humanities, with a current focus on digital humanities, social media, and applications of text mining in a range of academic and societal fields.
Session: The Impact of AI on Scientific Research 10 May 12.00h
Sascha Caron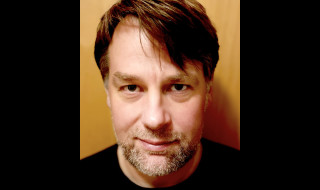 Sascha Caron is Associate Professor at the Radboud University in Nijmegen and a senior researcher within the Nikhef consortium. He is a leading researcher at the ATLAS experiment at CERN where he was co-responsible for the first searches for Dark Matter and Supersymmetry and initiated generic "data-derived" searches for new physics. Caron also works on the development of data science and machine learning methods for phenomenology, astrophysics and experimental particle physics, including e.g. first applications of computer vision to gamma ray data, online (ML optimized) event selection on FPGAs, learning of constraints on theoretical models, anomaly detection and event simulations with generative models. His research focus is the search for signals from new physics. Caron is a main author of >70 publications with >6000 citations. He is the PI of several projects connecting ML and particle physics.. He also co-founded and co-coordinates the international darkmachines initiative, which aims to accelerate searches for Dark Matter with machine learning. 
Session: The Impact of AI on Scientific Research 10 May 12.00h
Frank van Harmelen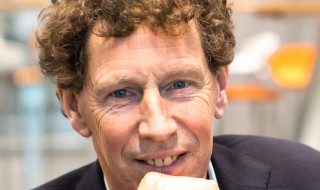 Frank van Harmelen is a professor in Knowledge Representation & Reasoning at the Vrije Universiteit Amsterdam. He played a leading role in the development of the Semantic Web, aiming to make data on the web semantically interpretable by machines. He is scientific director of the Hybrid Intelligence Center, a 10 year, 20m€ research programme to build AI systems that collaborate with people instead of replacing them.
Session: The Impact of AI on Scientific Research 10 May 12.00h
Joris van Eijnatten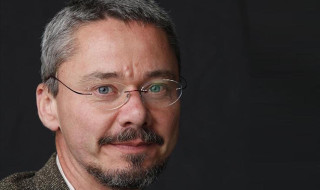 Joris van Eijnatten is the CEO of the Netherlands eScience Center and Professor of Digital History at Utrecht University. Joris served as full professor of Cultural History at Utrecht University between 2009 and 2019 and VU University Amsterdam between 2007 and 2009. He has been the recipient of a range of grants and is the author of numerous publications. 
Rob van Nieuwpoort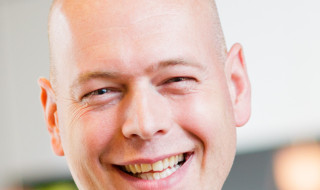 Director of technology at Netherlands eScience Center
Session: An Ecosystem for Sustainable Computational Sciences 10 May 12.00h
Hans Hilgenkamp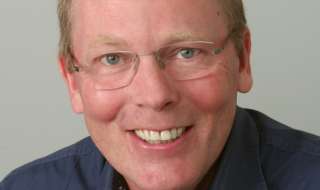 Hans Hilgenkamp is professor in Applied Physics at the University of Twente and co-director of the UT-BRAINS Center. He investigates electronic nano-materials and their applications, e.g. in neuromorphic computing. In 2013-2018, he was dean of the TNW-faculty of the UT. Hilgenkamp is a co-founder of the Global Young Academy, member of the Board of reviewing editors of Science and Fellow of the American Physical Society. Currently, he is coordinating various interdisciplinary initiatives on materials and concepts for energy-efficient information technologies.
Session: An Ecosystem for Sustainable Computational Sciences 10 May 12.00h
Johan Mentink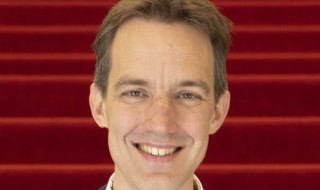 Johan Mentink is assistant professor at Radboud University. His research focuses on theory and simulation of magnetic materials at the shortest length and time scales, with high potential for enabling smaller, faster and more energy-efficient information technology. To this end, he pioneers the application of computational methods inspired from machine learning and explores the potential of neuromorphic hardware to realize faster and more energy-efficient high-performance computing.
Session: An Ecosystem for Sustainable Computational Sciences 10 May, 12.00h
Ahmad Hesam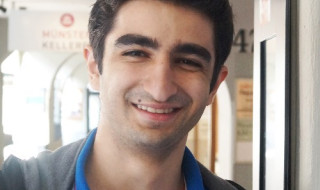 Ahmad Hesam is a Cloud Consultant at SURF, and a Research Software Engineer at CBS. Having worked on research projects in various different fields (neuroscience, high-energy physics, oncology, ecology, sociology), he developed a strong urgency to integrate best practices from the world of IT to these fields, such as performance optimization, scalability, and software distribution. 
Session: Containers in the Cloud: An Intro to Modern Reproducible Research 10 May 12.00h
Ron Augustus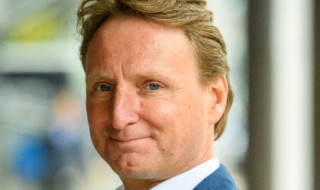 Ron Augustus is SURF's Chief Innovation Officer. As CINO, his role is to stimulate innovation in higher education and research in the Netherlands within SURF, in collaboration with the members and other stakeholders. Ron worked for 19 years in various positions at Oracle, and then for 9 years in the Executive Board of Microsoft Nederland. In his role as CINO at SURF, he combines his background in technological innovation with his passion for education and science.
Sessions: 
The Road to Sustainable IT for Research: Strategy, Vision & Policy 10 May, 14.00h
Research Support Champions 10 May, 15.20h
Kees Vuik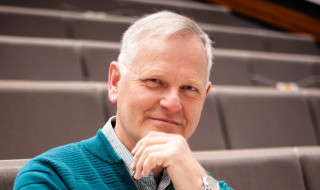 Professor of Numerical Analysis;
Scientific Director of the Delft High Performance Computing Centre;
Director of TU Delft Institute for Computational Science and Engineering
Session: The Road to Sustainable IT for Research: Strategy, Vision & Policy 10 May, 14.00h
Simon Portegies Zwart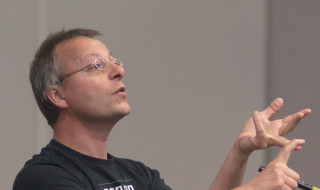 Simon Portegies Zwart studied astronomy at the University of Amsterdam. After his PhD at Utrecht University he traveled the world while working as a postdoctoral fellow at the University of Amsterdam, Tokyo University (Japan), MIT (USA) and back to Amsterdam. He is now a professor in computational astrophysics at the Sterrewacht Leiden of Leiden University. His professional interests are high-performance computing and gravitational stellar dynamics, in particular the ecology of dense stellar systems. His personal interests include translating Egyptian hieroglyphs and brewing beer.
Session: The Road to Sustainable IT for Research: Strategy, Vision & Policy 10 May, 14.00h
Ruben Wassink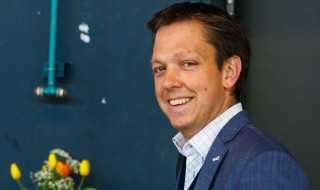 Ruben Wassink is a senior advisor digital for funding programmes of the European Commission at Netherlands Enterprise Agency. After graduating electrical engineering at the University of Twente, he started as researcher focusing on the use of AI in rehabilitation engineering. In 2012 he joined The Netherlands Enterprise Agency as advisor for medical technology as expert evaluator for national innovation grants. In his present role he supports both national participants as well as the Dutch government on digital related research, development and innovation.
Session: The Road to Sustainable IT for Research: Strategy, Vision & Policy 10 May, 14.00h
Mariëtte van Selm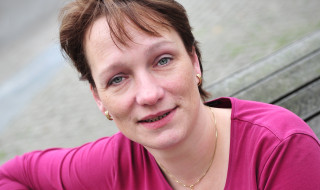 Mariëtte van Selm (University of Amsterdam & Amsterdam University of Applied Sciences) joined the UvA/AUAS Library in 2011. Having led the development of the Library's research data management (RDM) support services for both UvA and AUAS, she now coordinates those services and manages the UvA/AUAS RDM programme. She is also product owner of the Research Management Services (RMS) at the UvA/AUAS IT department, that helps researchers with the 'paperwork' around research. She was SURF Research Support Champion in 2021.
Sessions:
Research Support Websites 404 10 May 14:00h
Meet the Champions 11 May, 10.45h
Liselotte Vuijk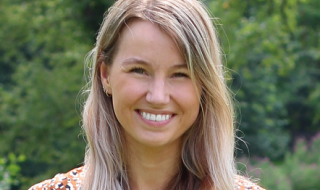 Liselotte Vuijk is a data steward at the Rotterdam University of Applied Sciences. Together with some colleagues, she has developed a web page for researchers at the university of applied sciences with relevant research support information, mainly aimed at data management.
Session: Research Support Websites 404 10 May 14.00h
Sebas Beckeringh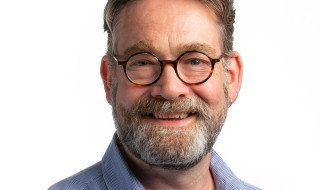 Sebas Beckeringh is a senior information specialist at Rotterdam University of Applied Sciences. He has a background in information management and website development.
Session: Research Support Websites 404 10 May 14:00h
Richard Zoontjens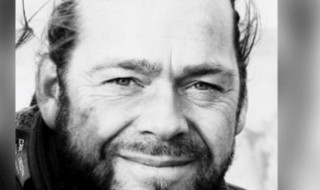 Richard is the lead of the HPC lab at the Eindhoven University of Technology (TU/e). He has a background in Neuroscience, IT infrastructure and (Enterprise) Architecture. He initiated the main HPC solutions for ASML, the largest supplier of photolithography systems for the semiconductor industry. In his current role he is building and leading the High Performance Computing LAB for simulation, AI and Quantum computing at the TU/e. The HPC Lab acts as a 'one-stop-shop' for researchers, teachers and students. The Lab facilitates with application optimization and to pick the best-fit infrastructure. The aim is to broaden and deepen the use of HPC to advance science and to strengthen the HPC community.
Session: Snellius: Speeding up Scientific Discovery 10 May 14.00h
Thijs Vlugt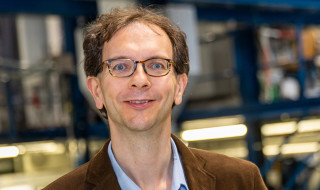 Thijs J.H. Vlugt is professor and chair Engineering Thermodynamics at Delft University of Technology. His research is focussed on the use of molecular simulation and (statistical) thermodynamics for developing sustainable processes. He has received prestigious VIDI and VICI grants from NWO.
Session: Snellius: Speeding up Scientific Discovery 10 May 14.00h
Linn Leppert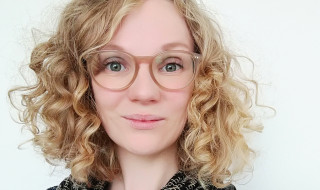 Linn Leppert received her PhD in physics in 2013 from the University of Bayreuth in Germany. After a short postdoc in Bayreuth, she spent two years in Berkeley, California, with a fellowship from the Alexander-von-Humboldt foundation. Since 2017, dr. Leppert is independent group leader and since 2020 assistant professor at the University of Twente. Her group is using quantum mechanical numerical simulation methods to predict light-conversion processes in complex, heterogeneous systems, from solar cell materials to natural photosynthesis.
Session: Snellius: Speeding up Scientific Discovery 10 May 14.00h
Patty Stabile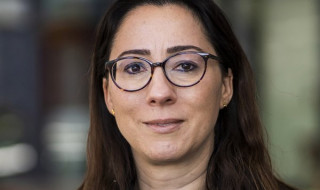 Patty Stabile is associate professor at TU/e. She has worked on large-scale photonic integrated circuits for next generation optical networks, for which she was awarded the Early Career Women in Photonics – Special Recognition in 2016. She has been visiting scientist at University of Cambridge (UK) and at MIT. She is chair of the IEEE Photonics Benelux Chapter. She is now working on photonic neural networks on chip for efficient and low latency computation. She has been involved with various EU H20 projects as well as several national programs.
Session: The Road to Sustainable IT for Research: Strategy, Vision & Policy 10 May, 14.00h
Tom Emery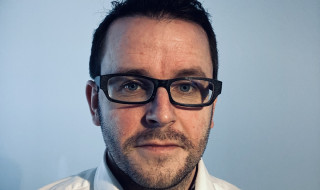 Dr. Tom Emery is an Associate Professor in the Department of Public Administration and Sociology of Erasmus University Rotterdam. Tom is also the Deputy Director of ODISSEI, the Dutch National Infrastructure for Social Science (http://www.odissei-data.nl/), where he is responsible for the strategic development of the infrastructure and international collaborations. In 2021 he was awarded an ERC Starting Grant to study the diffusion of Childcare strategies through networks.
Session: Health & Social Research Infrastructures: 1 + 1 = 3 10 May, 12.00h
Duuk Baten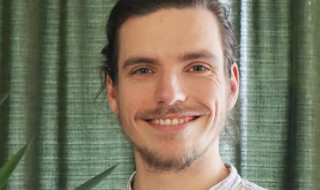 Duuk Baten works as project manager within SURF's innovation team. With broad interests he works on our future with Artificial Intelligence, future of digital labs, and how public values can guide the digital transformation.
Session: The Confidential Data Sharing Experience 10 May 14.00h
Freek Dijkstra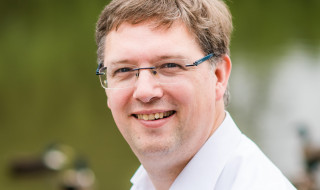 Freek Dijkstra works as project lead in the innovation lab of SURF. His interest is in technologies to make confidential data available for re-use by researchers, whilst allowing data owners to remain in control of their data. In addition, Freek is secretary of the SURF work council and chair of the change advisory board that covers most SURF compute- and data services.
Session: The Confidential Data Sharing Experience 10 May 14.00h
Bert Blocken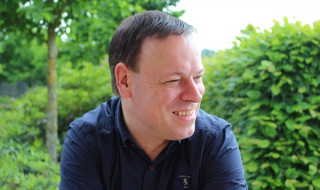 Bert Blocken is a Belgian national and Civil Engineer. He is Full Professor in the Department of the Built Environment at Eindhoven University of Technology (TU/e) in the Netherlands and part-time Full Professor in the Department of Civil Engineering at KU Leuven (Leuven University) in Belgium. He has led the design and construction of the Eindhoven Atmospheric Boundary Layer Wind Tunnel and acts as its Scientific Director. His main areas of expertise are urban physics, city and building aerodynamics and sports aerodynamics.
Keynote 10 May, 15.40h
Sebastian Feld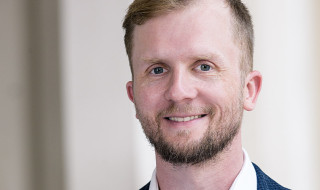 Sebastian Feld is an assistant professor at Delft University of Technology, Netherlands. He is part of the Quantum & Computer Engineering department, where he and his group are working on Quantum Machine Learning. The overall goal is to investigate how quantum technology might help creating near-term quantum applications, but also how machine learning techniques may assist with developing scalable quantum devices. Before, he was head of Quantum Applications and Research Laboratory (QAR-Lab) at LMU Munich.
Session: How quantum computing will (not) impact your research 11 May, 9.30h
Aletta Meinsma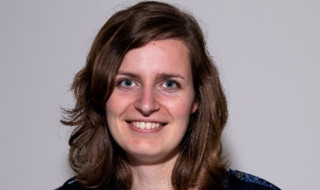 Aletta Meinsma is a PhD candidate at Leiden University and QuTech, where she investigates the communication of quantum science and technology towards a more general audience and the effect thereof. Quantum technology is expected to impact society at large once it arrives and this gives a clear incentive for societal involvement in an early stage of its development. Her PhD research is intended as a first step in bridging the gap between quantum technology and society.
Session: How quantum computing will (not) impact your research 11 May, 9.30h
Ronald de Wolf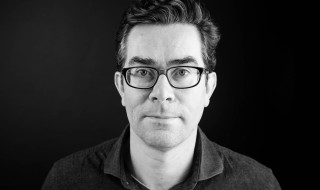 Ronald de Wolf studied computer science and philosophy in Rotterdam, before obtaining a PhD in quantum computing at the University of Amsterdam and CWI in 2001. After a postdoc at UC Berkeley he is now a senior researcher at CWI and a full professor at the University of Amsterdam. His research focuses on the strengths and limitations of quantum computers: algorithms, complexity theory, communication, learning theory, and connections between quantum computing and other areas.
Session: How quantum computing will (not) impact your research 11 May, 9.30h
Serkan Girgin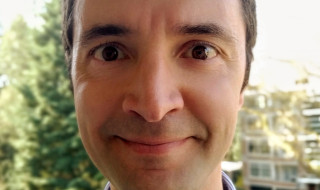 Serkan Girgin has established and is currently leading the activities of the Center of Expertise in Big Geodata (CRIB) which is an overarching facility collecting, developing, and sharing operational know-how on the geospatial big data and cloud computing technologies at the Faculty of Geo-information Science and Earth Observation (ITC), University of Twente. He is advising on better adoption and efficient use of these technologies for education, research, and capacity development activities. Besides operating and managing the Geospatial Computing Platform, which serves more than 750 users including academic staff, students, alumni, and research partners, he performs active research on geospatial computing infrastructure and distributed spatial algorithms. He is an expert on the design and development of GIS applications, environmental information systems, and large-scale web applications. He has designed and developed European Commission's Natech Database (eNatech) and Rapid Natech Risk Assessment and Mapping System (RAPID-N). He has M.Sc. and Ph.D. degrees in Environmental Engineering, a second M.Sc. degree in Geodetic and Geographic Information Technologies, and more than two decades of research and consultancy experience in academic, private, and scientific organizations since 1996.
Session: Meet the Champions 11 May 10:45h
Michèle Huijberts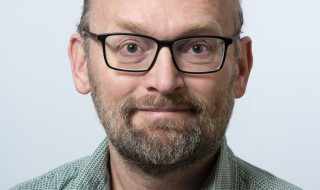 Michèle Huijberts obtained his Master of Medical Electrotechnical Engineering in 1992 at the Technical University Eindhoven, The Netherlands. After graduation he started working at the Academic Medical Center in Amsterdam as a System Administrator for research groups. His expertise was Visualization and Imaging. In 2006 he continued his work as IT manager at the LKEB and later as Information Architect Radiology. He is working for more than 25 years in research IT.
Session: Meet the Champions 11 May 10:45h
Maria Kamp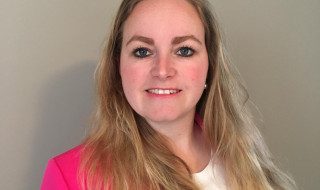 Maria Kamp is Manager Research Support at the Faculty of Engineering Technology at the University of Twente. Maria played an important role in setting up an organisational structure around research support. Together with her team, she provides efficient, effective and demand-driven support to researchers, allowing them to focus on conducting research. Maria was SURF Research Champion 2021 in the category Universities. 
Session: Meet the Champions 11 May, 10.45h
Bob van Dijk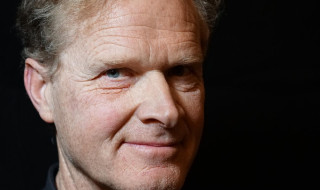 High-performance computing advisor Amsterdam UMC, and Research Support Champion of 2021.
Session: Meet the Champions 11 May, 10.45h
Wilfred van der Wiel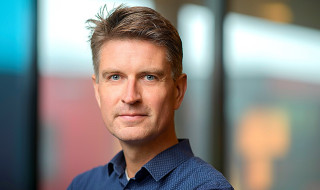 Wilfred G. van der Wiel is full professor of Nanoelectronics and director of the BRAINS Center for Brain-Inspired Nano Systems at the University of Twente, The Netherlands. He holds a second professorship at the Institute of Physics of the Westfälische Wilhelms-Universität Münster, Germany. His research focuses on unconventional electronics for efficient information processing. Van der Wiel is a pioneer in Material Learning at the nanoscale, realizing computational functionality and artificial intelligence in designless nanomaterial substrates through principles analogous to Machine Learning. He is author of 125 journal articles receiving over 8,000 citations.
Session: Material learning: how can we compute as energy-efficient as the human brain? 11 May, 12.00h
Barbara Vreede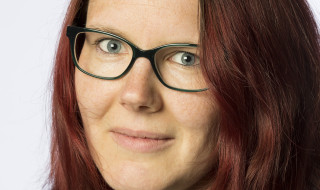 Barbara Vreede has a background in biology, and started programming as a researcher. She developed a further interest in sustainable scientific software while working as a librarian at Utrecht University. Since 2021 she has been a research software engineer at the Netherlands eScience Center.
Session: How to Enable Citation for Your Software 11 May, 14.00h
Marlon Domingus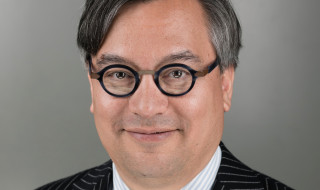 Marlon Domingus serves as Data Protection Officer for the Erasmus University Rotterdam (EUR), the EUR Holding and RSM BV. He is regularly tasked as chair of working groups on a national level. He was responsible for the content of the 2022 RDNL online course 'GDPR for Research Support'. Marlon specializes in GDPR, and writes and speaks about privacy governance, (data) ethics, privacy by design & privacy engineering, risk management & privacy audits. He has a background in philosophy.
Session: How to Tackle the GDPR Monster 11 May, 15.15h
Jara Pascual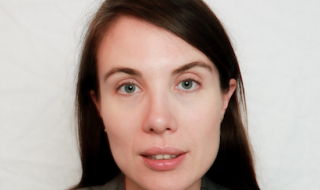 Jara Pascual is founder and CEO of Collabwith, an author and an entrepreneur focused on innovation. Collabwith is an online platform bringing people together and encouraging collaborations online and offline. As board member of the Forum Knowledge4Innovation, her voice is heard regularly at the European Parliament discussing the topics of female investment, digitalization, from Lab to Market and academia-industry collaboration. She is also the host of the Innovation Podcast "Business of Collaboration". She writes about innovation and collaboration management, is a telecommunications engineer and has worked for 15 years in Innovation Management doing transformational innovation culture and projects in a number of Fortune 500 Companies and R&D Labs.
Session: Innovation Ecosystems for High Performing Collaborations 11 May 16.30h
Thomas Geenen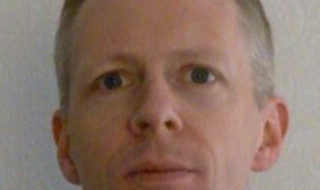 Thomas Geenen is the technology partnership lead for Destination earth at ECMWF, focussing on the integration of our evolving digital agenda in the European digital landscape. He brings over 20 years of experience in HPC and HPDA, both working in academia and industry. Before joining ECMWF at the beginning of 2022, he worked at ASML, leading the enablement teams for simulation and large-scale data-analytics as well as managing the globally distributed simulation platforms. Thomas worked on digital twins at ASML in an industrial setting and now combines this with his academic background in solid earth system modelling to create digital twin(s) of the earth.
Session: Digital Twin for the Win? 12 May 9.30h
Shane O'Seasnáin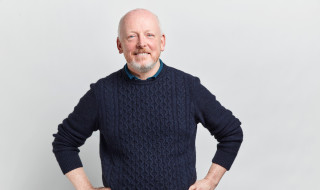 Shane O'Seasnáin is Program Director Artificial Intelligence at TU Eindhoven's EAISI institute. Since 2019, he has worked for Eindhoven's Technical University in the Eindhoven AI Systems Institute (EAISI). He has established several interdisciplinary research communities at TU/e on topics such as digital twins, sustainability, thinking assistants, edge AI and runs a Dutch ICAI lab for AI-enabled manufacturing and maintenance. He also collaborates regularly with industries in the Eindhoven region, building the relationships between academic research and industry. His passion is to make AI understandable and to link it with existing engineering areas. Originally from the west coast of Ireland, Shane studied manufacturing engineering and then electronic systems. After graduating, he joined Philips in the Netherlands, working on a range of high tech projects. Subsequently, he moved to Ericsson as a project manager where he worked on innovative projects, including the first pictures sent from phone to phone. He also managed engineering teams that supervised many Dutch and Belgian telecoms operators. Following a large change project, he lectured for a few years, became the EMEA operations director for a company working in telecoms, and lectured again in supply chains. More recently, he set up a consultancy office for students to cooperate with startups at the High Tech Campus.
Session: Digital Twin for the Win? 12 May 9.30h
Maaike de Jong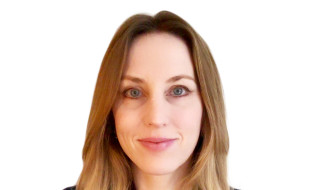 Maaike de Jong is Scientific Community Manager at the Netherlands eScience Center. She has a background in biological research, and shifted focus towards open science in recent years, working in the areas of research data and software as project lead and trainer. At the eScience Center, Maaike combines her experience in research, open science, community building and education to advance the adoption of digital skills and software sustainability in the research community.
Session: Why do I need a software management plan? 12 May, 10.45h
Maria Cruz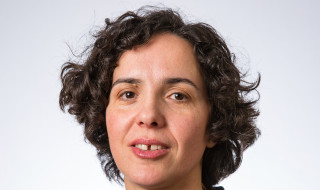 Maria Cruz is Policy Advisor Open Science at NWO. She is the contact person for the NWO Research Data Management policy; she developed and implemented the NWO Open Science Fund and the NWO PID Strategy. Maria has a research background in astrophysics and professional experience in scholarly communication. Before joining NWO, she worked in research support roles at TU Delft and VU Amsterdam. She has been recently elected Chair of the Science Europe Working Group on Open Science.
Session: Why do I need a software management plan? 12 May, 10.45h
Carlos Martinez Ortiz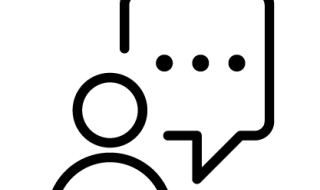 Carlos obtained his PhD in Computer Science at the University of Exeter. Afterwards, he worked on various research projects at the University of Exeter and Plymouth University. At the Netherlands eScience Center, he has worked as an engineer in diverse projects in digital humanities and life sciences, developing expertise in natural language processing, linked open data and software sustainability. He is currently the Community Manager, Natural Sciences & Engineering.
Session: Why do I need a software management plan? 12 May, 10.45h
Julita Corbalán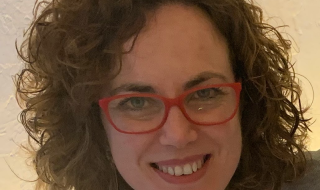 Julita Corbalán received the PhD degree in computer science in 2002 from the Technical University of Catalunya (UPC), Spain. Her research interests include High Performance Computing scheduling policies and energy management and optimization in Data Centers. She is currently an associate professor in the Computer Science Department and associate researcher at the Barcelona Supercomputing Center and CEO for the Energy Aware Solutions (EAS) company. She is leading the EAR software development and participating on the HEROES and REGALE projects from the EU.
Session: Can Software Reduce Energy Consumption in High-Performance Computing? 12 May 12.00h
Henne Holstege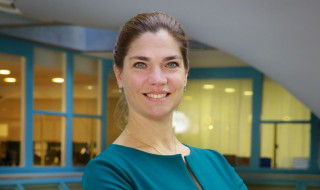 Henne Holstege is an associate professor at the department of Human Genetics at the Amsterdam University Medical Center, where she runs an independent research section: Genomics of Neurodegenerative Diseases and Aging. She is a staff-member of the Amsterdam Alzheimer Center. To learn how cognitive health can be maintained during aging she set up the 100-plus Study cohort Study of cognitively healthy centenarians. The main focus of her lab lies on the identification of novel genetic determinants underlying Alzheimer's disease and the escape of Alzheimer's Disease.
Session: The gold of the 21st century 12 May 14:00h
John Swinbank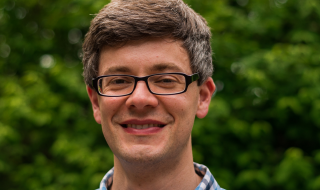 John Swinbank is the Science Data Centre Programme Manager at ASTRON, where he is developing techniques and services to make data from cutting-edge radio telescopes available to the widest possible community in the most scientifically productive way possible. Before joining ASTRON, he helped manage construction of the Vera Rubin Observatory, and was a professor at Seattle's University of Washington. He has worked on the development of rapid astronomical transient alert systems, and contributed to a range of open-source astronomical software.
Session: The gold of the 21st century 12 may 14.00h
Jelle ten Hoeve
Jelle ten Hoeve is focused on digital innovation, privacy and information security in cancer research and health care. His background is in bioinformatics and software development. Next to several other activities, he is mainly working as the head of the Research IT facility at NKI.
Session: Towards Data-Driven Collaborations Using SURF Research Cloud 12 May 15.15h
Peter Walgemoed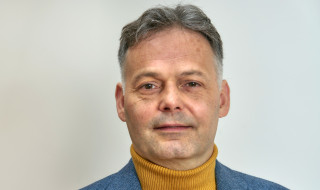 Peter Walgemoed is driven by making data application/technology independent and long term available for re-use, so we as a society can learn from it. With a physics and MBA background Peter started as intrapreneur at Philips Medical Systems and worked on global digital X-ray technology. In 2000 he saw a big opportunity using the internet for improving medical knowledge. He started Carelliance with a vision to provide 'trust in medical communications' for citizens/patients and health professionals working with a digital (electronic) alliance of companies that provide services. During the past 20 years a network and expertise on curating health data and orchestrating next generation internet technology including ledger/blockchain in private and public clouds has been build. The past years his focus moved to co-founding LabSpace.coop, a co-operative that curate data and its value creation as a biodiversity commons.
Session: Towards Data-Driven Collaborations Using SURF Research Cloud 12 May 15.15h
Omar Aziz Niamut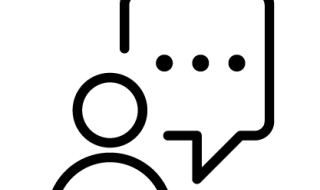 Omar Aziz Niamut leads the research on social XR at TNO. He builds a solid knowledge and technology position for Dutch companies to become active around Metaverse developments. He has over 20 years of experience in developing media technologies, has published his research in over 50 articles and has over 40 patent applications. His research on streaming 360-degree video to VR headsets led to TNO start-up Tiledmedia.
Session: Towards The Metaverse - breaking barriers by connecting human experiences 12 May, 16.30h
All events in