SURF Cloud Event 2022
Join us on 23 June at the Cloud Event, and hear all about cloud developments and exchange experiences. During this edition everything revolves around (re)connecting, inspiring and becoming sustainable. SURF Cloud Event 2022: where clouds connect us!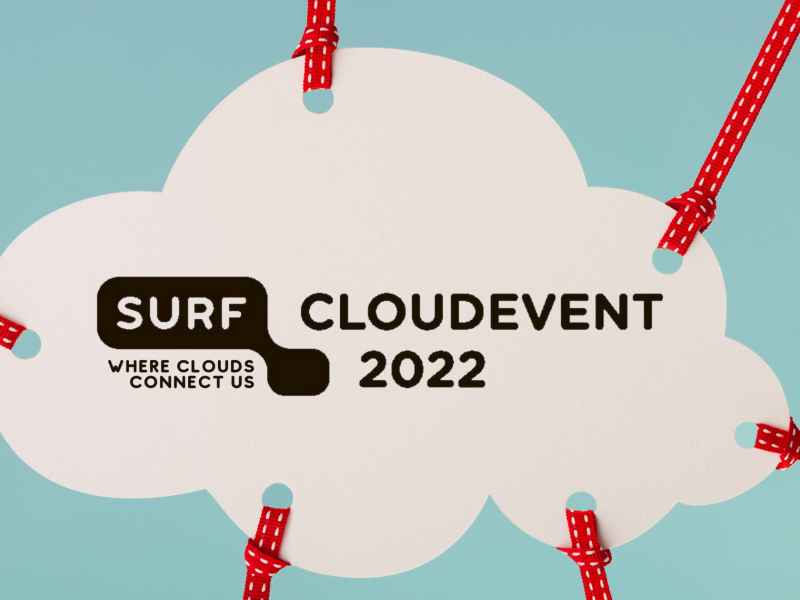 Subscribe to SURF Cloud Event 2022
During this day, we will catch up on cloud developments, exchange experiences and discuss the themes Connection, Inspiration and Sustainability. We will conclude the day with a delicious barbecue!