Webinar flexible education: Full-time a thing of the past?
In the nine-part webinar series on Flexibilisation "Do we already know what students want?", we explore the impact of flexibilisation on education from an educational and organisational perspective. During this webinar, you will discover more about the theme of Lifelong Development (LLO) and implementing student choices.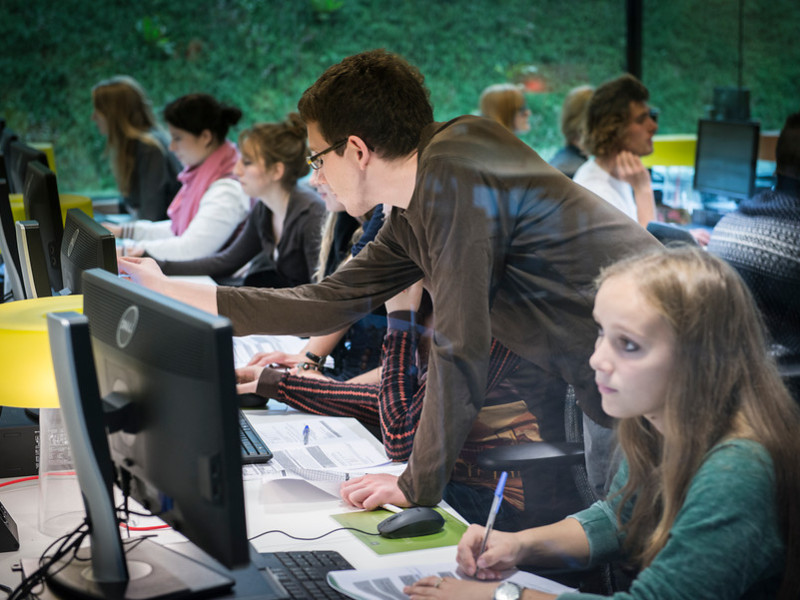 About the webinar
Educational institutions are expanding their LLO offerings. As a result, education is becoming increasingly accessible to professionals who have already completed an education and want to deepen or, on the contrary, broaden their knowledge. During the webinar "Voltijd Verleden Tijd?!", Edwin Versluis and Steph Lausberg will take you on their journey over the past few years along the themes of Lifelong Learning (LLO), the implementation of flexible (part-time) education and the associated student choices. Edwin and Steph will also share their experiences with the microcredentials pilot project.
As a participant of this webinar, we promise you that after the end:
An honest and enthusiastic account of implementing flexible part-time education. Where are the successes and where are the challenges? Who is this type of education suitable for? What choices do students have and how do we facilitate students in this?
Gained inspiration from a number of assignments carried out by students in their own work situation.
Gained (more) insight into working with microcredentials. Most professionals do not need full training, but are often looking for short-term, targeted continuing education. In doing so, they do not focus on obtaining a diploma, but on recognition and ensuring the quality of the education they receive. Microcredentials meet this need. What are microcredentials and what are the rules of the game? Who is the target group? What can it bring you as an educational institution and what practical matters are prerequisites for successful implementation?
The future of (part-time) education; a rough outline.
For whom?
This webinar is of interest to student supervisors, teachers, educationalists, information managers, innovation managers, process managers, researchers, policy staff and (programme) managers Flexibilisation working in secondary and higher education.
Background speakers
Edwin Versluis has worked for more than 13 years in various management positions at the Institute for Teacher Training (IvL) of Rotterdam University of Applied Sciences. Before that, he was an associate consultant at an educational agency, regional manager at a technical training fund, project & sales engineer and (above all) lecturer. He calls himself a 'full-time-part-time student' and has done almost all his studies part-time. Edwin has been manager of Post-higher education and manager of quality assurance at the institute since 2016. He is a qualified Chief Happiness Officer and project manager of the Microcredentials pilot from 2021. Within this pilot, 14 pathways are now running and some 50 microcredentials will have been awarded by 2023.
Steph Lausberg worked in various positions within the banking industry until six years ago, including Regional Director Midoffice Wholesale and HR Manager. In 2018, he retrained as a director within primary education and then spent just under two years working within special primary education as Director SO and deputy director. Steph is now starting his fifth school year as Education Manager of the Career Academy, which includes the flexibly designed education of the five part-time economic courses of the Rotterdam Business School of the Rotterdam University of Applied Sciences. In 2021, the Career Academy received accreditation within the Learning Outcomes Experiment. In 2023, a first course was completed within the Mircrocredentials pilot and 16 microcredentials were awarded.
All events in