Webinar Uptaking interaction & feedback in writing exercises
In this webinar, you will learn how to improve the quality of writing through feedback and/or peer feedback. Using two engaging cases in which students have to complete writing exercises, you will gain insight into how (peer)feedback can make a positive contribution to students' learning outcomes.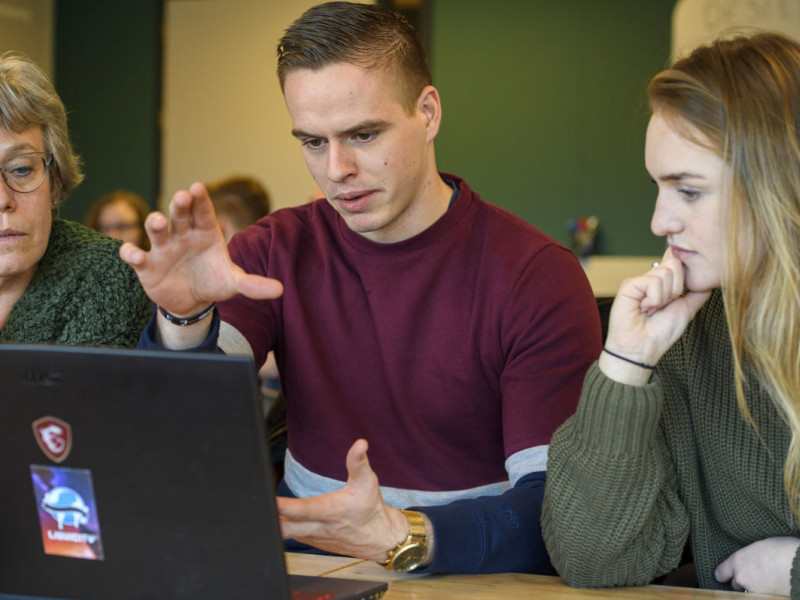 In this webinar 
In higher education, students have to complete several writing assignments such as essays and theses. In this webinar, we discuss strategies for improving students' writing skills. What role do interaction and feedback play in this? And how do you organise feedback moments? We take a closer look at these questions using two cases. 
The first case study concerns the project Improving students' argumentative essay writing through supported online peer feedback. This project investigates how to improve argumentative essay writing using a specially developed online feedback tool. Students engage in writing tasks and receive feedback from their peers using structured criteria. In this webinar, both lessons learned and challenges are discussed.  
The second case study concerns the Learning by Doing project. This project aimed to create an online space where students can manage their thesis process. We will share the lessons learned with you, giving you insight into how to implement an online space yourself. 
After this webinar   
After this webinar, you will have an understanding of: 
the importance of structured criteria; 
working with a supported online peer feedback tool;  
implementing an online space for writing exercises;
organising writing exercises with interaction (peer) feedback.
About the speakers 
Omid Noroozi - Associate Professor at Wageningen University & Research 
Kazem Banihashem - Assistant Professor at Open University  
Lauren Wagner - Associate Professor at Maastricht University 
For whom 
This webinar is of interest to educational developers, consultants and teachers.
Read up on it already?
All events in