Always looking ahead; what can we do with this technology
Inge Molenaar (47) is an expert on artificial intelligence (AI) in education. She is director of the National Research Lab AI and, as associate professor at Radboud University Nijmegen, contributes to many studies on the applications of AI in education.
Looking ahead. That is the theme that keeps coming up in her work - and her private life. Inge Molenaar has been investigating technology and learning since her student days. She studied international business administration and psychology at Maastricht University. "I wanted to know more about how people learn and what that means for how people learn in groups," she says.
She has been in this field for 20 years and was always on top of breakthroughs. She started her career during the rise of the internet. In 1999, she had the opportunity to work on very new technologies at KPN. "We were working on the forerunners of what later became social media," she says.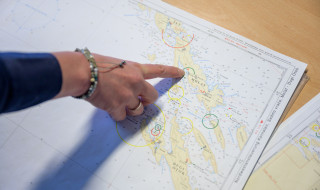 Was it luck or was it written in the stars? In 2000, Inge, then 24, was allowed to take part in a Tall Ship Race. A rule in this race: a significant percentage of the crew must be under 25. This way, young people are also introduced to ancient sailing history. "Tall ships are those pirate ships, with multiple masts and transverse rigged sails, like the Bark EUROPA I was on. I wrote blogs on that boat when there were no blogs on the internet at all. The idea that you could publish things on the internet yourself was not there."
Scaling up technology
"We wrote those stories about what we experienced that day and sent them via satellite to an office in Utrecht. There they were processed and posted on a website by programmers." This experience defined much of what followed. "I thought, if they can do that, we can start doing it at scale too. In that sense, you see that events follow one another."
"At Ontdeknet, we were doing learning analytics even before it was called that."
After this sailing trip, Inge decided to move into education. At the UvA, she participated in European projects thinking about how to put learning materials into repositories. She won a competition from the Ministry of Education on 'Education in the 21st century' and was given the opportunity to develop a learning platform that connected students with experts in society, Ontdeknet. As an independent entrepreneur, she marketed the platform. And, she started working on her dissertation.
"At Ontdeknet, we were doing learning analytics even before it was called that. We looked at the data we received and wondered how we could support learners' learning processes in a good way. My dissertation was about that and one component was the development of a virtual agent to help learners."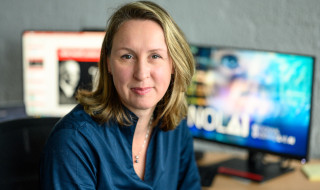 Pushing the boundaries of new developments
Inge undertook her second long sailing trip in 2010 with husband and children. "We put the boat on a trailer to Slovenia and went around Greece from there, past Italy and back home that way," she says.
"I have been sailing all my life. My parents first had a motorboat, then came the sailboat. My father's thought: 'the kids will take sailing lessons and afterwards they can explain to me how to do it'. I think this is typical of the family I grew up in. Always taking follow-up steps together, looking for that next challenge together."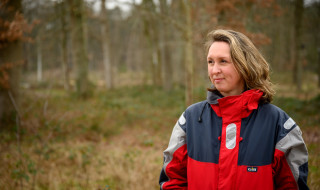 The decision to continue in academia came after returning home from this trip. "In academia, I have more scope to develop state-of-the-art products and push the boundaries of those new developments. The things we come up with are often far ahead of market demand."
"The things we come up with are often far ahead of market demand"
We must dare to do things
The most current discussion, of course, is about ChatGPT. The National AI Research Lab (NOLAI) received many emails asking "what does this mean for my writing education?" after its release in early December 2022. "It's an interesting question, what if platforms go beyond just representing knowledge, and also get some reasoning capability?"
At the moment, a group of AI students are working with education science students on the GPT model. With Inge, it never stops at an idea. It always has to become a prototype, platform or solution. "We have to dare to do something every now and then. And if we eventually conclude that it didn't work, that should also be possible."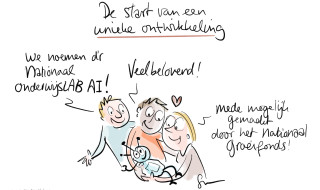 Other countries are watching
Her dream is to create, in the Netherlands but also in Europe, thé centre of expertise for AI in education. She is taking that step with NOLAI, which launched in October 2022 and of which she is the director. "We've been working on it for three years, so it's not completely out of the blue. I would be proud if we maintain a multidisciplinary character with NOLAI and weave together different stakeholders - science, business, and education. Other countries are watching with great interest."
NOLAI is also a response to developments elsewhere in the world. "In 2019, I was dispatched by the Ministry of Education as an expert to UNESCO's first AI in education conference in Beijing. We went there with 15 experts and education ministers from around the world to discuss the future of AI in education and the responsibilities of governments in it.
"There are opportunities and risks for AI in education, and the latter are mainly in the area of security and privacy."
Of course, China also showed what they were working on: three corporate campuses the size of Radboud University, working on AI in education. I was shocked. If China is investing in tools on this scale, I'm not so sure where they will come from later, but not from Europe. We don't have that kind of scale and production." Molenaar entered talks with the ministry about the European position. From that, NOLAI emerged.
Her participation in the Beijing conference earned her a role as a jury member for the UNESCO ICT Prize in Education. "The nice thing about UNESCO is that it is also truly global. Each year we get about 120 submissions on a silver platter and the cases are snapshots of what is state-of-the-art in a country at that time."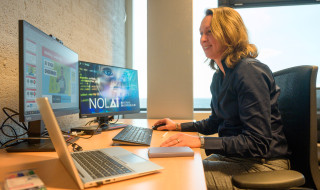 Risks of AI in education
"There are opportunities and risks for AI in education, and the latter are mainly in the area of security and privacy. How much data do you want to use from students and how do you do that correctly? Then there is also the autonomy issue. How much do you want AI to take over your learning processes? We are just beginning to understand what the hybrid forms, i.e. where humans and artificial intelligence come together, mean. Where is the control and in what way do you make sure it becomes a strengthening relationship, and not a blinding or impoverishing one, which is also a scenario."
Solutions where people enrich each other and do things that weren't possible in education before, that's what Inge is looking for. "There are possibilities for that, and to find them we have to think out-of-the-box together. That's always the line in my approach, though. Moving forward, the next step, exploring what the opportunities are in the future. Some people get nervous about that; but it makes me very happy."
Text: Maureen van Althuis
Photos: Jelmer de Haas