Top-level research
SURF achieved some great outcomes for science in 2019. We offered researchers easy access to our state-of-the-art facilities, for example, for DNA research and the analysis and storage of the huge quantities of resulting data. We tackled national data management issues by collaborating with institutions. In terms of early innovation, we carried out ground-breaking research into machine learning, quantum applications and more.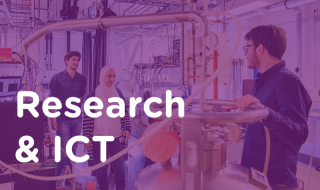 Hundreds of thousands unknown galaxies discovered with the help of SURF
One of the most spectacular discoveries of 2019 was the existence of hundreds of thousands of previously unknown galaxies. These galaxies were mapped thanks to the Low Frequency Array (LOFAR) radio telescope. The Dutch Institute for Radio Astronomy, ASTRON, worked with SURF to convert huge quantities of data into high-quality images. Read more
The researcher, Timothy Shimwell, worked on this discovery, and tells us more about it in his SURF Story.
Media attention
News of the discovery was picked up by many domestic and foreign media, including NOS, "De wereld draait door" and CCN that gave time to the discovery.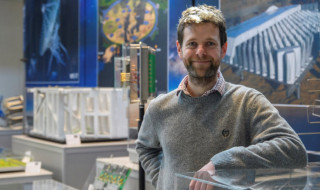 Launch of the National Platform for Applied Sciences
Universities of applied sciences carry out a lot of applied research. The results of applied research, though, are not always easy to find or accessible to a wide audience. The National Platform for Applied Sciences (NPPO) project was launched in 2019. Our role is to facilitate and to coordinate. This project aims to make the valuable knowledge and products gained from applied research more visible, thereby reaching more people. Read more
In March 2019, we interviewed Carola Hageman (Association of Universities of Applied Sciences) and Jan Bakker (SURF) about applied research in universities of applied sciences.
National Network of RDM experts grown
The National Coordination Point Research Data Management (LCRDM) is a national network of research data management (RDM) experts. In 2019, this pool of experts grew to 200 members from 70 institutions. A positioning paper for 2019 onwards was drawn up, in which the LCRDM clearly positioned itself as a practical network for supporting research before, during and after research.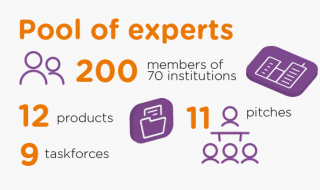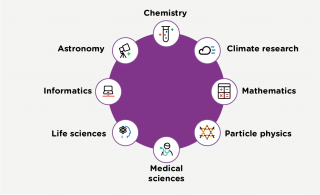 Major consumers in 2019
It takes a lot of computing power to study the universe, the climate and life. This research collects many petabytes of data and also requires huge storage capacities. In 2019, these research communities were the biggest consumers of our computing and storage services.
Constantly refreshing knowledge through innovation
To be able to develop sustainable state-of-the-art IT services, expertise and applications for education and scientific research in the Netherlands, it is crucial for knowledge to be refreshed through innovation on an ongoing basis. In 2019, we experimented with this a lot in the SURF Open Innovation Lab. We tested new technologies and concepts working alongside institutions and technology suppliers. We achieved important results in scalable high-performance machine learning (including for medical use), machine learning in numerical simulations, sharing confidential data (data exchange), quantum computing, energy efficient computing, Internet of things and serverless computing.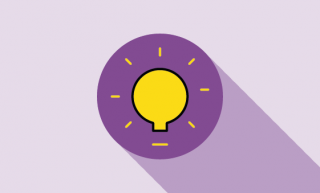 Primary tabs View(active tab) Edit Delete Revisions Content links Translate Top-level research SURF achieved some great outcomes for science in 2019. We offered researchers easy access to our state-of-the-art facilities, for exa
The National Science Agenda has awarded a grant of EUR 5 million to CORTEX – the Center for Optimal, Real-Time Machine Studies of the Explosive Universe. SURF is a member of the CORTEX consortium of 12 partners from academia, industry and society. The consortium aims to make self-learning machines faster in order to work out how massive cosmic explosions work. The role SURF plays is to speed up the translation of new insights from mathematics and informatics, and to improve computing for industry and society. Read more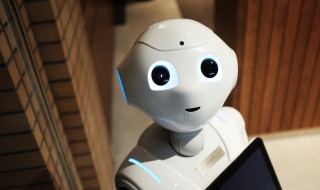 Platform for Internet of things
We built a platform for streaming, sharing and visualising sensor data. Knowledge institutions and companies can use it to collaborate securely and with flexibility. Read more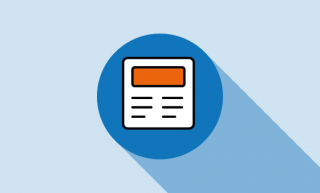 Read about it in our Annual Review 2019