Auteursrechten.nl: information about copyright in higher education
Where legal matters are concerned, SURFmarket has launched its redesigned website www.auteursrechten.nl, which now offers up-to-date legal information about copyright, to support the transition to open access.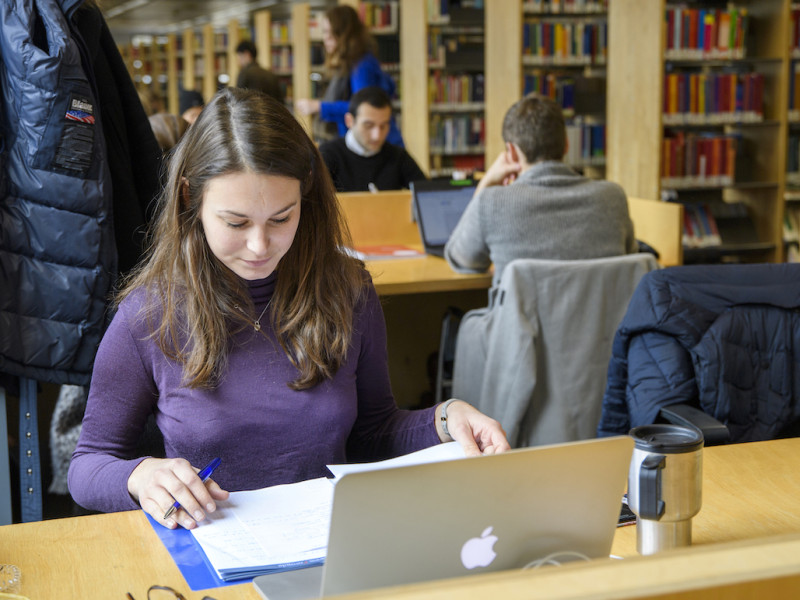 Auteursrechten.nl
In collaboration with Netwerk Auteursrechten Informatiepunten hbo (the Network of HBO Copyright Information Points, NAI hbo), SURF developed the website www.auteursrechten.nl on copyright in higher education. Lecturers, students, researchers and library staff can find background information, practical tools, general guidelines and frequently asked questions (FAQs) on copyright on the website. Launched in mid-October 2015, the website will undergo further development from 2016 by SURF and the editorial staff responsible for the copyright information points for professional and research-oriented higher education.
Copyright laws and rules for higher education
No matter whether you're citing an article, showing a video during a lecture or storing a thesis in a database, nearly everyone in higher education will come across laws and regulations on copyright. Not everyone is aware of the rules, rights and obligations that exist for authors and the rights to teaching materials. The emergence of online repositories, digital articles, e-books and electronic learning environments has in some cases increased the complexity of these rules. A need therefore arose for a website offering practical knowledge of copyright for universities of applied sciences.
Tools and tips from experts
Open access, creative commons, licences, databases, the reuse of audiovisual media and guidelines for creating a source list (APA guidelines), are just some of the issues arising from use and reuse. The NAI hbo experts provide tools on the copyright website auteursrechten.nl for people who want to properly arrange use and reuse.
The website offers visitors the following:
clear general guidelines
sample licences
a tool for contracts relating to the use and reuse of audiovisual media
a comprehensive list of FAQs
tips
Auteursrechten.nl provides answers to FAQs
Auteursrechten.nl also answers any questions that researchers, lecturers and students may have. Visitors will find answers to questions such as 'I have created educational materials in collaboration with some of my colleagues. Who owns the copyright?', 'Is a commercial party allowed to use my thesis?', and 'Am I allowed to show a copy of someone else's video to my students using the electronic learning environment?'