Case: ICT infrastructure in the cloud with KUBUS
In the SURF cloud project, KUBUS, 6 technical universities are working with SURF to provide IaaS (Infrastructure-as-a-Service). SURF members can purchase ICT facilities such as processors, memory and storage through a shared platform. Cees Plug, Director of ICT at Inholland University of Applied Sciences, is one of the partners in KUBUS..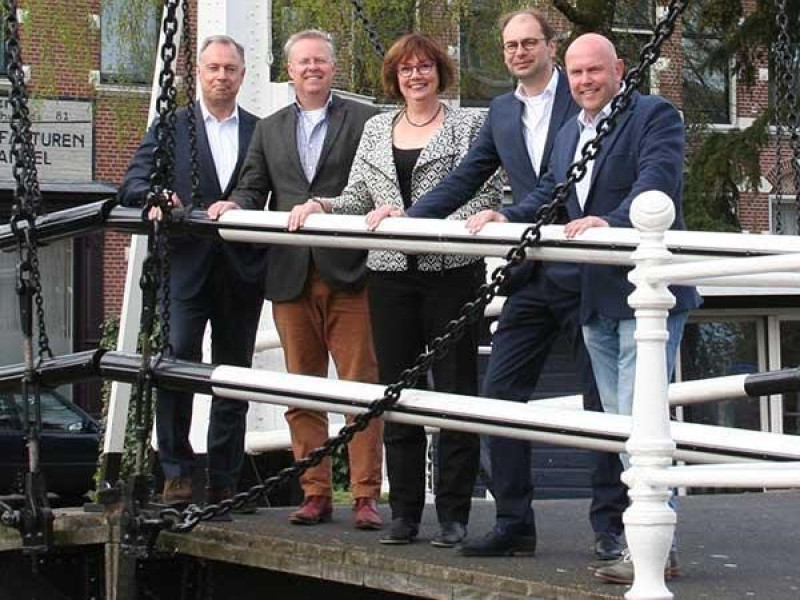 Server and storage capacity
With Infrastructure-as-a-Service you purchase ICT infrastructure facilities from the cloud. It's mainly virtual machines (server capacity) and storage capacity, says Cees Plug: 'Actually it's crazy that although the members of SURF have had a shared network for decades, we are all managing our own data centres. There was talk in the past of merging the data centres but nothing concrete ever came of it. Until 2014, when we finally got the ball rolling with 6 technology universities: this is a big deal for us, we want to move our ICT infrastructure to the cloud. That's how the KUBUS project started.'
"SURF consulted the market on the basis of our requirements and then put a proposal to us."
Schedule of requirements
In early 2015, the 6 technology universities set up a project group which drew up a detailed schedule of requirements for an IaaS platform. What were the key requirements? 'First and foremost, to be able to pay by use, and scalability,' says Plug. 'If you need less capacity, you pay less, and if you use more capacity, you pay more. And clearly we also expect continuity of the IaaS service, and the ability to be able to opt in and out. SURF consulted the market on the basis of our requirements and then put a proposal to us.' SURF is currently gauging the level of interest for IaaS among all its members. The more institutions that get involved, the lower the average costs per member will be.
Mix-and-match solution
When developing the service, SURF opted for a mix-and-match solution. 'SURF already has its own facilities for some of the IaaS services,' says Plug. 'These will be combined with IaaS services that will be purchased from the market through a European tender. The service will be made up of virtual machines, a Cloud Management Platform, a customised backup and continuity solution, management by SURF and implementation of the necessary procurement processes.'
Reduction in workload is a key benefit
Plug says that one of the main benefits is the reduction in workload: 'Because you no longer have to manage your own data centre, you can devote the time and resources you free up to teaching. The mix-and-match solution allows you as an institution to decide what you want to outsource to external providers, and what you want to keep by default within the confines of SURF. This decision will take into account factors such as information security and confidentiality, as well as what functionality you want and the overall cost.' IaaS is the first major step down the road to further collaboration between the institutions in the field of cloud services, such as Platform-as-a-Service (PaaS) and Software-as-a-Service (SaaS).