Cloud Expertise Centre (CEC)
SURF members are making increasing use of cloud services. How do you acquire the necessary knowledge and stay up to date? There is a great need for expertise on the introduction and use of these services. SURF supports its members through the CEC.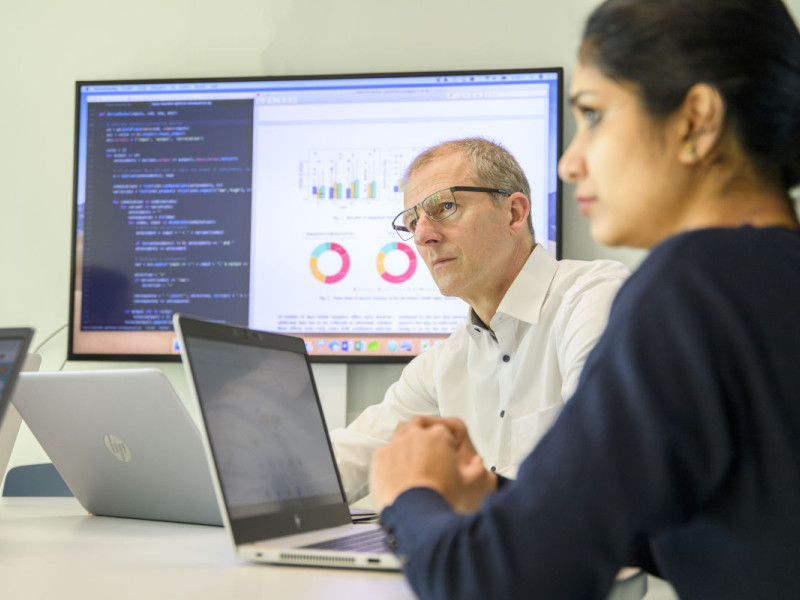 Sharing cloud expertise and knowledge
Most of the institutions affiliated with SURF make use of cloud services. SURF facilitates their use for teaching or research purposes by providing various products and services. The expertise required for this is to be found in many different places. SURF has set up the SURF CEC to combine this knowledge. Institutions, SURF, and market parties can work together here to share knowledge and expertise.
Start-up
In the academic year 2020-2021, SURF CEC will focus on supporting the use of Microsoft Azure and Office 365. Institutions are actively using these two services and there is a great demand for expertise on the Microsoft cloud services.
The expertise centre will then broaden its activities to include other suppliers, including AWS and Google, and community cloud solutions, so as to ensure a pluralistic and hybrid application landscape. This is in line with SURF's multi-cloud approach. 
The SURF Cloud Expertise Centre is not a new product team but rather makes expertise available from the existing teams and the institutions in conjunction with it.
Current topics
There are a great many questions in a great many different areas. At the moment, we are focusing on a number of topics that are important to many institutions:
identity and access management
management and support use
cloud security
procurement
For each topic we have a separate working group that responds to questions. Do you have a question, or do you want to offer your expertise in one of these areas? Mail to cec@surf.nl
Join us
For the CEC we are looking for experts in the field of cloud applications. Would you like to help us, and your colleagues at other institutions, with your knowledge? Then contact us at cec@surf.nl!