Connecting Infrastructures: improving fixed and wireless network connectivity
With the Connecting Infrastructures programme, SURF is ensuring that students, lecturers, researchers and employees have easy and reliable broadband network access to the best possible IT resources. To achieve this, we are running a range of innovation projects jointly with the institutions.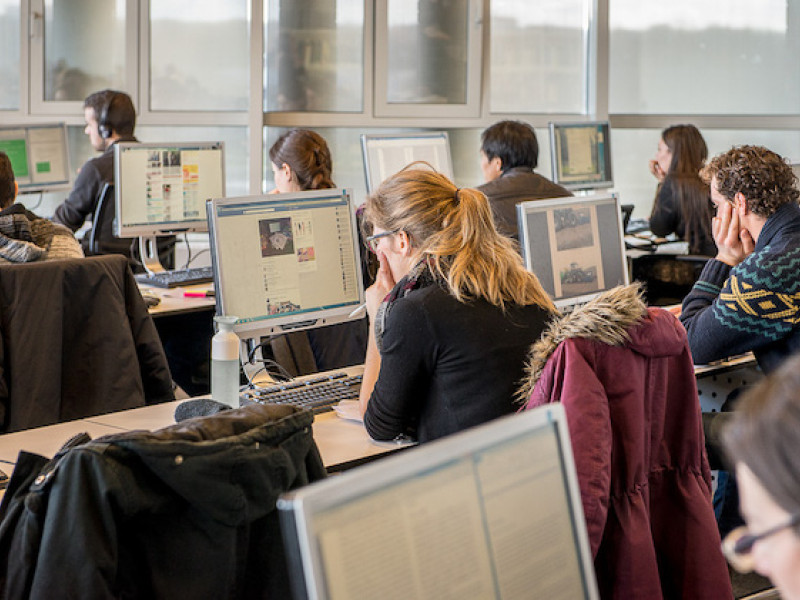 What are the programme's aims?
In education and research, good network connectivity is essential. In this programme, SURF is working to improve fixed and wireless network connectivity. To do so, we are using pioneering techniques, with a focus on capacity, simplicity of access and flexibility. The new network architecture must deliver at least better security, privacy, scalability and integration.
What are we doing in this programme?
In the Connecting Infrastructures programme, we are working on various innovation projects with the aim of improving the fixed and wireless networks.
Fixed network innovation
In order to meet users' current and future requirements, we are working on a state-of-the-art, open, programmable network which offers a high degree of reliability and continuity. The new network is also more flexible: changes can be implemented more easily and faster, and it is easier to develop new functionality and services. In 2017, we are working on further developing the fixed network, specifically the implementation of a new optical layer. Through the Research on Networks programme, we collaborate with network researchers to research new network technologies. In addition, we are exploring the possibilities of network function virtualisation (NFV) with the institutions.
Wireless network innovation
We are working on a flexible and integrated wireless network infrastructure with which users can gain seamless, reliable and secure access to all the facilities offered by the fixed network. This includes a stable and reliable Wi-Fi network for institutions and a scalable, accessible Wi-Fi solution for city centres and campuses. In 2017, as part of this component, we are investigating  the possibilities of Wi-Fi calling and location-based services.
How do institutions benefit from the programme?
Since we are updating the fixed network infrastructure, institutions will have access in future to new network services, and users will be able to use services for their education and research in a more flexible way.
As for the wireless network, institutions will benefit from new applications such as the Internet of things, Wi-Fi calling, and the provider-independent E-SIM.
Which projects are part of this programme?
The open, programmable network
To meet demand for a reliable network, the network infrastructure must be optimised continuously. SURF works to achieve stable, reliable network connectivity with high capacity and intelligent techniques. This project implements the following activities:
The wireless network
The wireless network project aims to make high-quality, wireless connectivity available anytime and anywhere to ensure that the e-infrastructure can be used readily and easily everywhere on campus, including mobile devices. The project implements the following activities: 
What have we already achieved through this programme?
Here is a small selection of our achievements:
More information