Controlling the digital learning environment
How do you formulate a vision of the learning environment, what is a modular learning environment, and what integration issues are involved? Find practical checklists, manuals, tools, practical examples, and key concepts developed by colleagues at educational institutions together with SURF.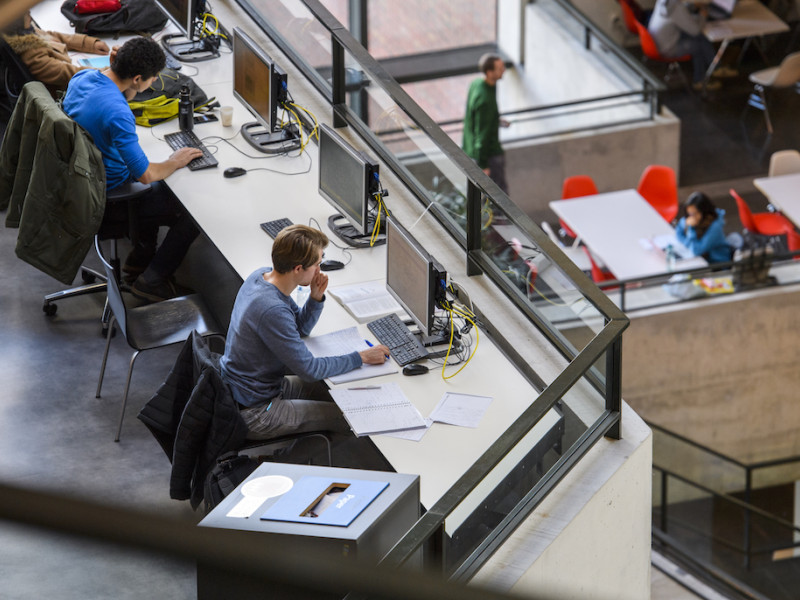 Further development of digital learning environment
A digital learning environment is never finished: it requires continuous attention for improvement. How can you further develop the digital learning environment?
Project Educatieve applicaties
Meer overzicht hebben over het applicatielandschap van je onderwijsinstelling? Dat is zeer wenselijk voor informatiemanagers die betrokken zijn bij het selecteren van, informeren over of ondersteunen bij het gebruik van educatieve applicaties. Maar ook docenten hebben behoefte aan een overzicht van beschikbare tools. Er zijn al verschillende initiatieven geweest om overzicht te bieden, door SURF, instellingen en de SIG Blended learning. Om te onderzoeken of we gezamenlijk een overzicht kunnen bouwen, ontwikkelt SURF in de zomer van 2021 een Proof of Concept (PoC).
Heb je interesse of deel te nemen aan de PoC of wil je meer weten over dit project? Neem contact op met Sjoerd Roorda of Michel Jansen, of schrijf je in voor SURFnieuws.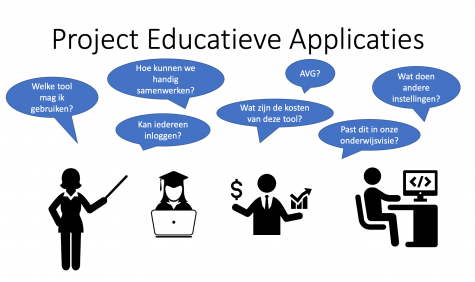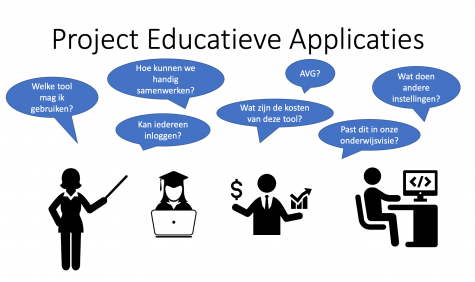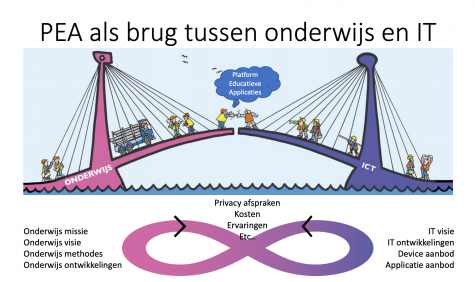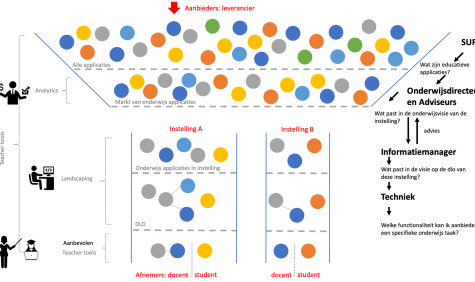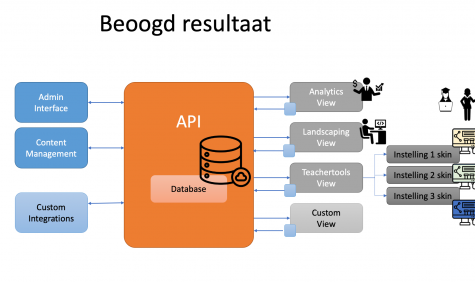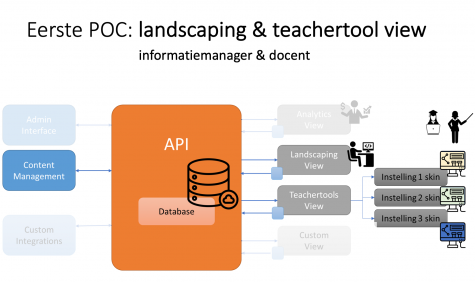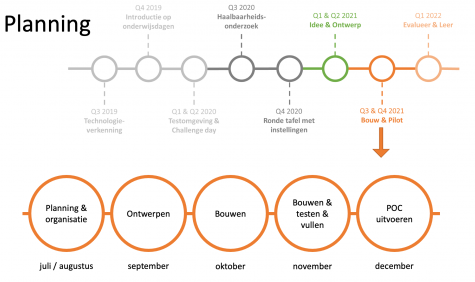 Improve the user experience of the digital learning environment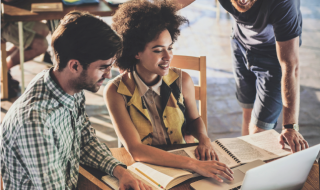 How do you practically improve the user experience in the compound learning environment? This publication explains how you can make use of user feedback to improve the user experience. And what lessons are learnt from institutions that have been working on this subject for some time.
Theme edition Continuous development of the digital learning environment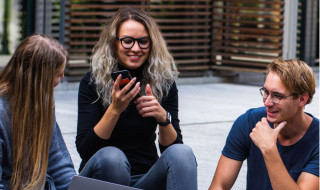 5 institutions show how they keep their digital learning environment up to date and what lessons they have learned from it. You can also read about the steps you can take to achieve a well-equipped learning environment.
Guide to the user experience of the digital learning environment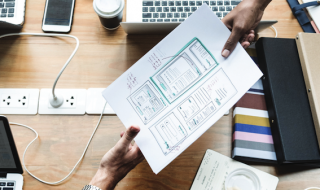 How do you achieve an optimal user experience of the modular digital learning environment? That is a challenge for many institutions. This publication explains the elements that influence the user experience. You will be given tools to optimise the user experience of your own learning environment.