Data Ingest Service: upload a large amount of data to SURF
The Data Ingest Service is intended for researchers who want to store or analyse large amounts of data at SURFsara. The service is convenient for users who lack sufficient bandwidth or who have stored their data on a number of external hard disks.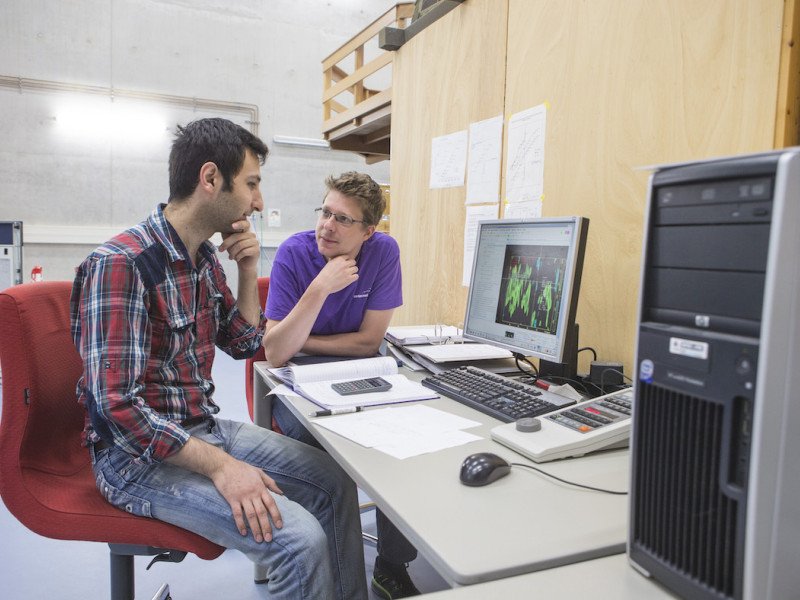 Uploading data via hard disks
The Data Ingest Service helps users upload their data to SURFsara. In order to provide this service, we have a device on premises with connections for up to 45 hard disks. This device makes it easy for us to transfer data to other SURFsara (storage) systems.
Support
We are happy to help you transfer your data as efficiently as possible to SURFsara's computing and storage facilities, while taking as much work out of your hands as possible. Our employees will resolve any problems you have with uploading data as best as possible.
Helpdesk
You can contact our helpdesk by telephone or e-mail. You can also make an appointment with one of our employees. If you have any questions, or want to report a problem, please send an e-mail to helpdesk@surfsara.nl or phone +31-20 80 01 400. The helpdesk is available during office hours (9:00–17:00).
For specific questions or challenges related to data storage, please contact our consultancy service.
For whom?
Many research projects make use of technologies in which large amounts of data are created by instruments, like those which determine genome sequencing. These projects often produce data on disks. We can read these disks by means of our Data Ingest Service. We can also do so with other any data you have on your hard disks that you would like to transfer to SURFsara's computing and storage facilities.
Check out the use case from IMARES: acoustic data on herring stocks.
Complete support with our additional services
If you use this service, you may also be interested in the following services:
Long-term storage of research data
The Grid, the HPC Cloud and Data Ingest are all connected to the central archive of SURFsara. This archive offers you extensive options for storing your research data. In addition, you can also use the PID (Persistent Identifiers) service on data that is stored on SURFsara storage services, such as Data Archive. Do you want to store your data securely over long periods? Then make use of our Data Archive service.
Consultancy: independent advice
Our consultants support you from the first analysis of the problem to the final implementation. They provide independent advice on, among other things:
Accessing the Grid
submitting jobs
how to ensure that Cartesius or the Lisa Computing Cluster deliver an even better performance
methods for approaching your data
design and optimisation of your own software
the exact design of your data storage system
how to organise your data infrastructure
how to make optimal use of our calculation and storage facilities
integrating your virtual infrastructure into your work processes
optimisation of applications
running your software in parallel for faster processing
Depending on the size and complexity of your question, you will receive a customised proposal. We offer you many options in the field of Big Data Services. This includes education and training, but also advice about architecture and the use of technology. For more information, please contact our consultancy service.