Introduction to open educational resources
Developing learning materials is time-consuming and expensive. There are many benefits to be gained if you work together. By using other people's learning materials, you can enhance your own teaching. This Introduction to open educational resources (OER) explains what OER are, how you can use them , and how you can structure your own materials.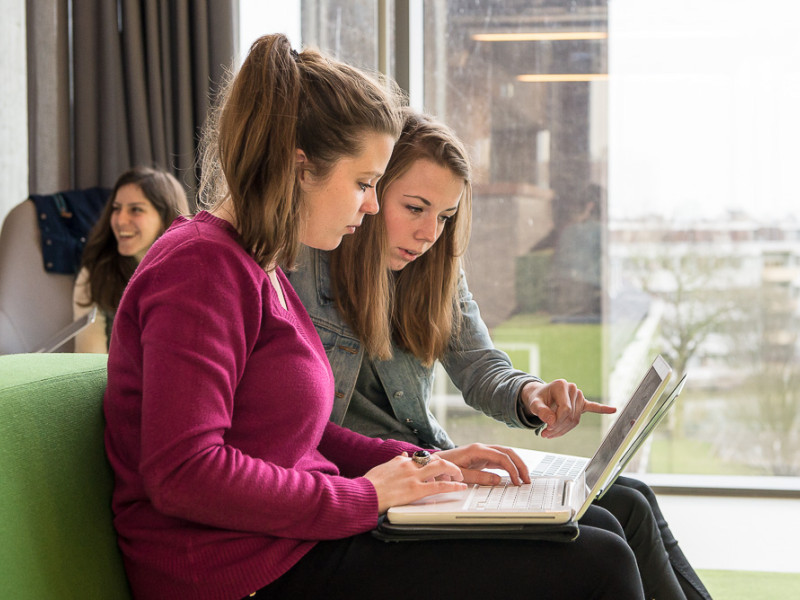 Developing learning materials for re-use
If you want to share your learning materials openly, take this into account when developing the learning materials. 
Check whether the material meets the design guidelines for open educational resources
How can you make the re-use of open educational resources more attractive and easier? Below you will find tips from experienced experts and from literature about how to develop open educational resources that are optimally suited for re-use.
Subject-specific and professional quality
Explain one specific concept per learning material. Avoid repetition and make sure that this concept stands on its own. Divide it into separate parts and also indicate the connection between these separate parts in a lecturer's/teacher's manual. In the explanation, also indicate where the material fits in the curriculum. 
The material does not require knowledge of other sources unless it is clearly stated what the prior knowledge should be.
Use as many time-independent examples as possible.
Make demonstrable use (via source references) of the most recent visions, theories, literature, guidelines, standards, etc. accepted by the Dutch field of work. 
Define terms used as much as possible in the learning material itself, or reference accessible sources in which these terms are defined. In the case of audio or video material, you can add definitions in a separate file or website, if these are not explained in the original file.
Make the integration and relationship of the material with the educational profile, field of work and/or subject area clear in the learning material and in the metadata.
Lecturer's manual:
When: Describe the place in the curriculum for which the material was written.
Whom: Describe the characteristics of the target group for which the material is intended (such as expected prior knowledge of the student).
Vision: Describe the educational vision and didactic opinion based on which the material was written.
Subjects: Describe which subjects are covered.
Learning activities: Describe the learning activities expected of the learner (group work, individual learning, peer feedback, etc.).
Lecturer's role: Describe the role of the lecturer (is the material lecturer-oriented or is the lecturer a coach or tutor?).
Time: Describe the workload involved in studying the material.
Testing: Describe which type of test is used for this material.
Open quality
Neutral

Do not mention any education-specific details, such as data, details of lesson, name of a subject to which it belongs, etc. 
Make sure the material is free of advertising.

Branding

Use a neutral project logo or logos that can easily be modified/removed. Consider not using a logo at all. 

Form

Ensure that it has an attractive layout, for example through different representations of the material (e.g. text, images and film). 

Place commands at the end of a video so that they are easy to cut out.
At the end of the video, place the contact details of the creators in the credits.
Aim for the most reliable links possible (durable).

Accessibility

Make sure that the material complies with the W3C Accessibility standard for web: WCAG2 (clearly legible: font type, font size and colour contrast).

Formats

Use standard formats that can be viewed with common viewers and players.

Language

Do not use jargon and unclear abbreviations.
Make a conscious choice to use formal or informal language.
Make sure the language is clear and correct.
Develop learning materials in Dutch or English.
Didactic educational use
Make sure that the learning material is in line with the learning objectives and/or key concepts from the educational profile or subject area. Mention this in the learning material and the metadata.
Make a lecturer's manual with information and tips on how to use the learning materials.
Provide variation in working methods, so that you can connect with the student. Make the forms of work motivational and interactive.
Copyright
Provide your material with an open licence. This licence sets out the conditions for re-use (in the metadata and the learning materials themselves); (see What are open educational resources?)
Check for copyrighted elements.
Tip
The library or media library will be happy to help.
Make sure that the material contains only images of people who have given permission for public online publication and re-use (portrait right).
Make sure that information about the source material is easily and correctly retrieved in the learning material or in the metadata.
GDPR: make sure that there are no personal characteristics in your learning materials
Tip
Check with your privacy officer to make sure you comply with the GDPR legislation.
A complete roadmap for developing OER
The above tips and guidelines are also included in the roadmap Developing your own learning resources and open sharing (will be published shortly). The roadmap also contains detailed instructions on how best to develop OER, where to store them, and how to ensure that they can be found more easily.
Creating your own open textbook
Do you want to publish an open textbook within higher education? Then check out the roadmap Create your open textbook! (in Dutch). This edition of the Acceleration Plan focuses on the entire process of creating an open textbook.
1. Creating Open Educational Resources
Open course from OpenLearn on the creation of open educational resources
In this OpenLearn course, you can learn how to create open educational resources without registering. If you do create a profile, you will be able to track your progress, receive a declaration of participation upon completion and have access to all course quizzes and activities.
2. Design guidelines for video