Edubadges: national approach to badges in education
An increasing number of educational institutions worldwide are gaining experience with open badges: digital certificates that show that the owner has certain skills or knowledge. In the Netherlands, SURF is developing an infrastructure with which Dutch educational institutions can issue edubadges. Launch is foreseen for the last months of 2020.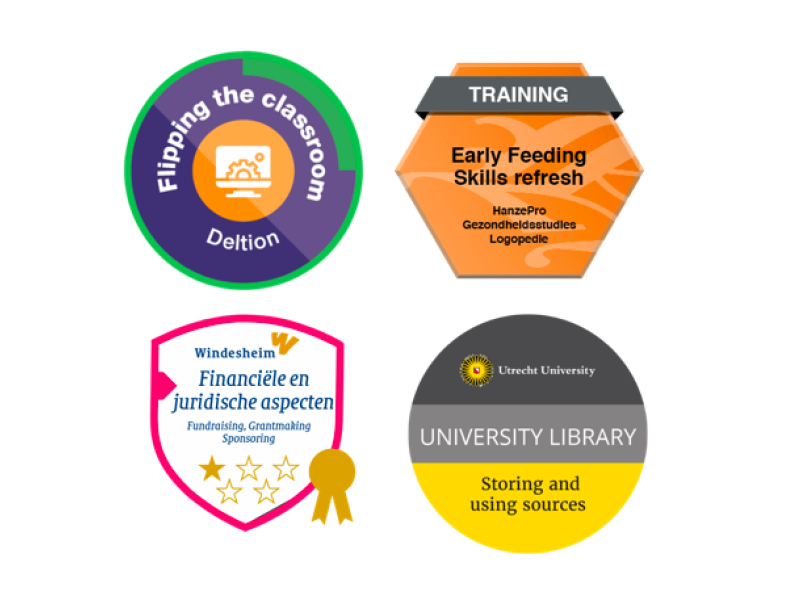 National infrastructure edubadges
SURF is developing a joint infrastructure for issuing edubadges, whereby the badges are stored and managed securely within SURF. Following a successful pilot project involving 16 institutions, SURF will continue to develop edubadges. The service will be launched at the end of 2020.