eduID, to support lifelong learning, research and collaboration
Students are increasingly taking courses at other institutions. Researchers are collaborating with a number of other research institutions or with companies. SURF is investigating how a single identity, the eduID, can help facilitate this. We could use the help of institutions to develop eduID.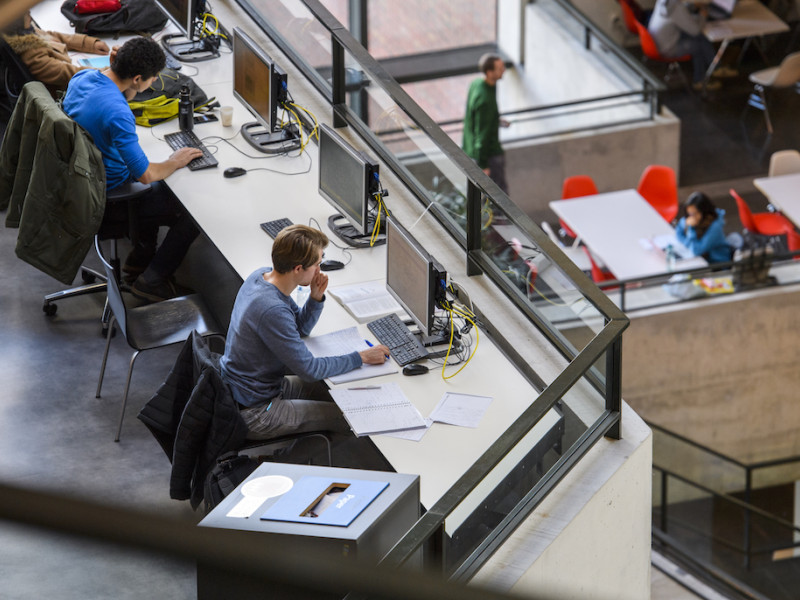 Student mobility is increasing
Increasingly, students want to study outside of their own institution. For example, they are interested in a variety of different courses, they want to combine subjects that cannot be found within a single institution or they want to make themselves more attractive on the jobs market. Also, education institutions are offering joint programmes, where the student needs to take (parts of) the programme at more than one institution.
Limits on flexibility require innovative solutions
To enable this flexibility, education institutions are offering students more freedom of choice in how they create their own curriculum, both within and outside of their own education institution. But in practice, things are not that easy. Students and institutions encounter all kinds of restrictions when trying to make education more flexible. Student mobility, the ability to follow courses outside of their own education institution, requires different and more innovative solutions.
Uniquely identifiable
To facilitate student mobility, students must be uniquely identifiable across institutions. In that way, different institutions can be certain that they are dealing with the same student and can, for example, share a student's academic results. This requires specific technical conditions, but especially administrative agreements and a legal framework.
Research around student mobility issues
SURF is working with institutions on the organisation of student mobility and the barriers that play a role in this context. Together with higher education institutions, SURF researched student mobility issues from an educational content, educational logistics and technological perspective (Dutch).
Concept eduID: one identity for education and research
As a result of this research, SURF is now developing the concept of an eduID. An eduID can be used by anyone who is involved, either directly or indirectly, in education and research. SURF is currently focusing on the following target groups: senior secondary vocational education (MBO) institutions, higher education and research.
eduID supports lifelong learning, research and collaboration
An eduID can, for example, be used by education institutions not only to share information about a student or the results they have achieved but also to authenticate and grant a student or researcher access to the application landscape at multiple institutions. The eduID can be used before enrolment, during the period of study and after the student has graduated. Its use for collaboration between researchers and the private sector is also being investigated. In a nutshell: eduID supports lifelong learning, research and collaboration.
Basic principles
When developing the eduID, SURF uses the following basic principles:
An eduID is owned by the individual and anyone can create an eduID themselves.
An eduID starts out as a (self-created) basic identity, the assurance of which can be increased and enhanced by authoritative sources.
A user has only 1 (high-quality) verified eduID.
The user has control over and knowledge of the use of his eduID, so it is clear which identity and attributes have been or will be released.
An eduID can be used in the Dutch education and research domain on a lifelong basis.
An eduID can be used for authentication and authorisation.
To enable cross-domain and cross-border use of an eduID, a link can be established with other national or international IDs.
Wanted: institutions to help with the development of eduID
The basic concept of eduID is in place. To develop the concept further, we are looking for education and research institutions who would like to work with us on this development, or who would like to help test the first stages of the eduID development process. By actively putting forward practical situations where an eduID could be useful, for example. If you are interested in this opportunity, please email Peter Clijsters at peter.clijsters@surfnet.nl
More information 
Newsletter eduID
Would you like to be kept up to date with the latest developments in the field of eduID? Subscribe to the newsletter. You will receive it up to 4 times a year.