Roadmap: build a professional community around open education resources
If you create, share and reuse open educational resources, it is absolutely essential to collaborate with other lecturers. Collaboration becomes easier in an active professional community. Use this roadmap to help you build a community around open educational resources.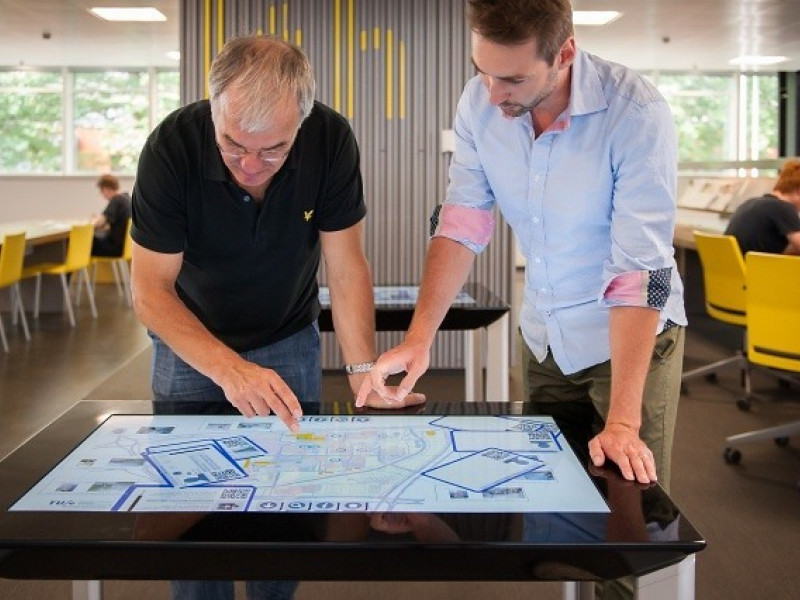 Good Practice Professional Community SAMEN hbo-verpleegkunde (nursing).
Read the good practice of the professional community SAMEN hbo-verpleegkunde (nursing).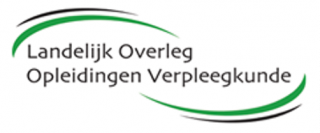 Dorine Koopman, project leader at Saxion University of Applied Sciences and community manager of HBO SAMEN hbo-verpleegkunde (nursing): 'We are a learning network of teachers for the nursing profession in the Netherlands. There are 15 universities of applied sciences participating in the SAMEN project, working together to develop and share learning materials in Wikiwijs. The success of our professional community is closely linked to our communication platform, hbovpk.nl, which is a social intranet. It was built by an external supplier and its aim is to share knowledge, news and experiences. This is where we highlight what has been made. The best advertisement for open educational resources is to see them in action.
If you start a community and say, "Let's collaborate", nothing will happen. What does work is to name some themes. We have identified fifteen themes that all universities of applied sciences are all dealing with in their own way, from the use of technology in education to giving education an international dimension. Many collaborative initiatives come about because we created some theme pages on the platform website. For each theme, we then look for content specialists from two or three universities of applied sciences and bring them together. The description of the assignment to create new learning materials is fairly general: work together to investigate what is needed and create it.
By developing learning materials together, you will get to know each other, and this will make collaboration in other areas easier too. For example, each university of applied sciences is now facing the question of how to organise practical lessons during the Covid pandemic. Members of the professional community are now sharing protocols and fact sheets.
Our organisation consists of a core team of 7 people and a project group with representatives from all participating institutions. We have appointed a project leader, a community manager and an adviser. We come together once every six weeks. The core team establishes the broader parameters. What will be shared and what learning materials are needed will be discussed with the project group. We evaluate our quality model for developing learning materials. We are continually aware of the community building aspects too: can we do anything else to improve? You have to keep the momentum going, keep involving people and keep reminding them of the objective.'
All educational resources from this community are shared on hbo-vpk.wikiwijs.nl. In addition, you can find all these resources in edusources with the search term hbovpk.
Tips from Community Manager SAMEN hbo verpleegkunde (nursing), Dorine Koopman
There are one or more ambassadors from the professional community at each university of applied sciences. They are our drivers. They keep their ears and eyes open for themes that may be interesting to the community.

It is important that members of a professional community meet live, wherever possible, or via a video meeting. Once you really got to know each other, you're more likely to share online. We organise our own meetings, but we also link up with the activities of conferences and professional bodies.

Every week, the members of hbovpk.nl receive a notification email with a reminder of all activities planned for the week ahead. It works well. People see a subject which they have some affinity with, click on it and respond. This keeps the platform on their radar.

Lecturers need clear guidelines for developing open educational resources. We have developed a comprehensive quality model and a checklist based on this model. This includes specific instructions for language usage and copyright issues, for instance. This provides a good framework.

You shouldn't try to have everything ready in advance. Work together to develop things further and make changes as needed. Do not try to come up with a rigidly defined, immovable project plan.
Factsheet SAMEN hbo verpleegkunde
Number of members (of hbovpk.nl): 703
Target group: lecturers on the professional study programme in nursing
Institutions: All 17 universities of applied sciences with a nursing study programme
Date of foundation: emerged from the 'Boegbeeld' project in 2017
Number of open educational resources: approximately 1,400
Primary objective: to work together to develop and share learning materials and share experiences