ICT purchased under the best possible conditions
SURFmarket purchases ICT under the best possible conditions and makes it easily available to its members and their users. Members' needs are central to our decision-making. SURFmarket has agreements in place with around 200 providers including Adobe, Microsoft, SPSS and IBM.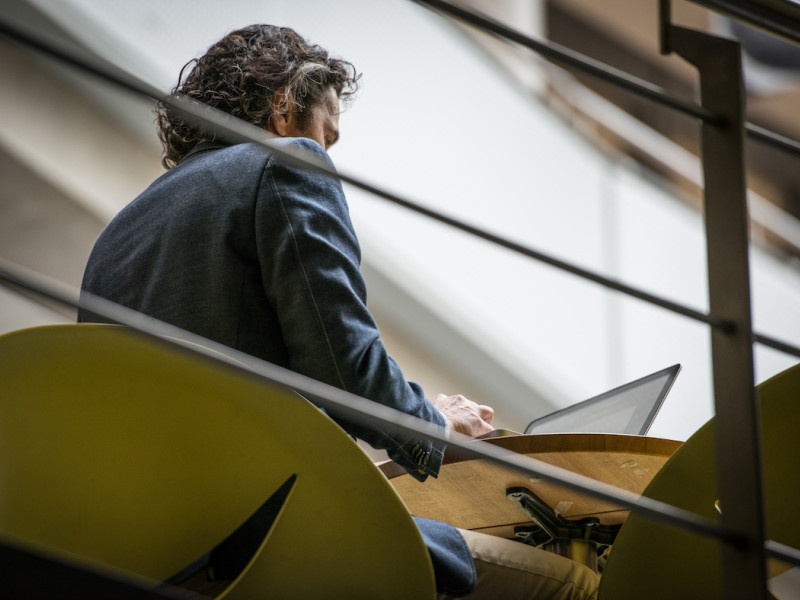 Efficiency and legality
When purchasing ICT, efficiency and legality are key:
Efficiency: using economies of scale to provide the best offers that meet our members' needs as much as possible;
Legality: ensuring compliance with legislation and regulations. Based on the internal procurement relationship we have with our members, we put together tender processes (for software and hardware, cloud services and other ICT services), and negotiate where tendering is not an option (including when it comes to scientific and educational content).
Wide range
SURFmarket offers a wide portfolio of agreements with market players, agreeing the use of and access to their products and services, and which our members can participate in. This includes things like office programmes and statistical software for students and researchers. SURFmarket also offers packages which efficiently support business operations or facilitate smart IT solution management in institutions. These products and services are supplied by Adobe, Microsoft, SPSS and IBM, among others. We take care to ensure that our members and their users can obtain ICT products and services easily on digital platforms and can use them online.
Tendering processes
Under European legislation, education institutions must procure ICT equipment from a European tender if the value of the contract exceeds a legal threshold. Competitive tendering procedures must also be followed if the value is lower than the threshold. SURFmarket takes over responsibility for this purchasing and ensures that education institutions can use ICT equipment for as competitive a price as possible.
Take a look at the procurement calendar for a current overview of ongoing procurement procedures.
License for institutional use
Affiliated education institutions can use My SURFmarket to conclude licenses for the use of software in their institution, either campus-wide, or for a faculty, professional group or working group.
Software for individual use
Staff and students of member institutions can also obtain software for individual use through the SURFspot webshop.
Joining SURFmarket
If you are not yet a member of SURFmarket, look here to find out more about joining.
Aansluiten bij SURFmarket
Wil je ook gebruikmaken van de dienstverlening van SURFmarket? Lees hier meer.