Improving the user experience of the digital learning environment
What is the practical approach to improving the user experience in the composite learning environment? This publication explains how you can make use of user feedback to improve the user experience. It also includes lessons learned from institutions that have been working on this topic for some time.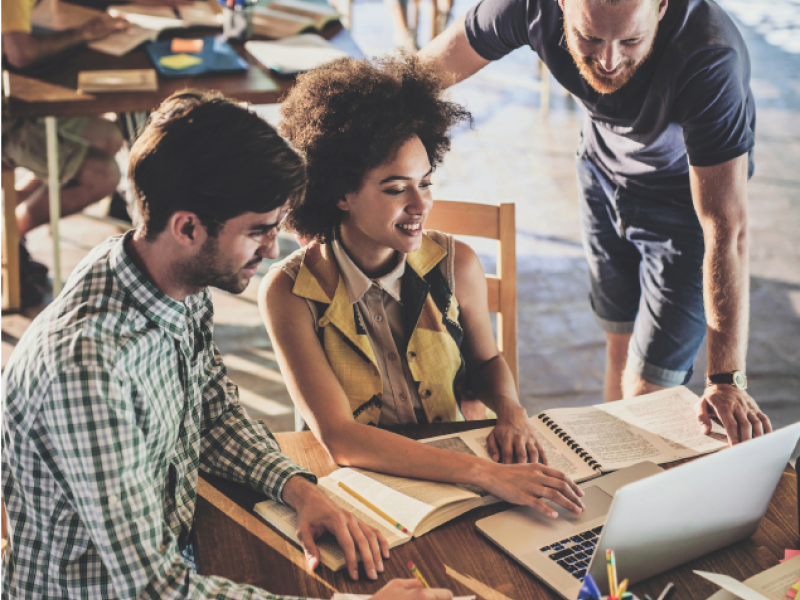 Practical approach to user experience
The user experience guide for the digital learning environment was published in 2019. This describes at a fairly conceptual level what is involved in improving the user experience in a compound learning environment. In this note, you will read how to approach this improvement in a practical way. How do you use user feedback to make improvements?
The challenges in improving the user experience
Improving the user experience of the digital learning environment is a complex process. The digital learning environment comprises a set of applications that an educational institution arranges for teaching and research. It is a complex landscape that has grown historically and that consists of all kinds of applications with their own life cycle, such as student information systems, timetable systems, collaboration environments, a learning management system (LMS), and a portal.
The teaching and research applications within the digital learning environment are usually supplied by different suppliers. As a result, each application has its own user interface. Many applications use data from other applications or exchange data between them, for example user data, content, and metadata. Some applications integrate well with one another, partly because of standards for data exchange. For other applications, integration is more difficult to achieve. The mutual relationship between the applications is therefore not automatically present in the first instance. However, in order to meet the expectations of the user, mutual cooperation is desirable.
What does the user expect?
The main users of the digital learning environment are students and instructors. Educational developers, support staff, administrators, and external parties also regularly work with (and on) the digital learning environment. Users expect to find themselves in a coherent whole. They expect:
that information is up to date and easy to find
It to be immediately clear which educational and generic applications, such as e-mail and calendar, are available within the learning environment;
to see immediately see which applications are available to them.
Lessons learned from institutions
We asked seven higher education institutions how improving the user experience plays a role in the further development of the digital learning environment within their institution. We identified a number of lessons learned from the experiences of Avans University of Applied Sciences, Amsterdam University of Applied Sciences, Rotterdam University of Applied Sciences, Inholland University, Radboud University, Leiden University, and Maastricht University:
Put the user centre stage.
Opt for a multidisciplinary approach.
Ensure that the digital learning environment has an owner.
Involve users in all phases and show what happens with their feedback.
Choose an agile working method for continuous development.
Make use of open standards.
Invest in good data management.