Artificial Intelligence within the Lab
What does a digital research infrastructure for artificial intelligence look like? We are investigating this so that we can work towards new and improved components of a digital research infrastructure.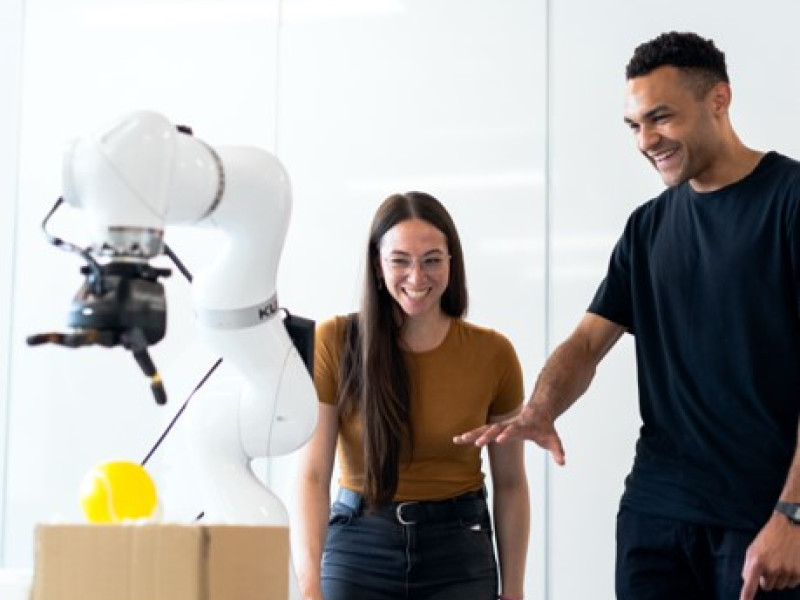 Intel Parallel Computing Center
The Intel Parallel Computing Center at SURF enables the use of advanced technology for artificial intelligence in all kinds of research. Supply and demand for AI are brought together in this innovation project.
What is the current situation?
Striving for optimum efficiency
The demand comes from Dutch scientists that want to use AI for their research projects. The supply is twofold: through the Intel Parallel Computing Center (IPCC) at SURF, Intel makes its latest hardware and software available for AI-based research in the Netherlands. And SURF consultants provide the expertise to harness the power of this technology for running AI with optimum efficiency.
Speeding up machine learning
Over the past years, SURF has been very successful in using Intel CPU's to speed up machine learning. In the near future, Intel will come out with a new hardware architecture that will enable datacenters to expand their machine learning performance much further.
What are we working on this project?
Forefront of AI
The AI consultants at the SURF IPCC use the Intel technology to scale out and run efficiently whatever workflows the researchers produce. Their work includes the exploration of unsolved technological problems, to help keep the Dutch scientific community at the forefront of AI development.
Scientists in charge
The initiative for an IPCC project comes from the scientists at SURF member institutions. So far, projects have been adopted from computational chemistry, medical science, astrophysics, structural biology and neuroscience. At the end of a project, the scientists will first publish the results, after which the SURF consultants may publish on their own innovations separately.
What are the main activities?
Data compression with a neural network
Generation of accurate natural looking 3D CT scans
Porting and optimizing biomedical workflows on Intel architectures
Deep neural network accelerated N-body dynamics simulation for astrophysics at scale
Cloud deployment of a codebase for protein folding
Equivariant Graph neural networks at scale applied to a chemistry use case
Who do we collaborate with?
Radboud UMC
Netherlands Cancer Institute
University of Amsterdam
SCM
Leiden Observatory