Various project teams reporting to the board are currently working hard to streamline new internal agreements and processes. This implementation process is being coordinated by KPMG.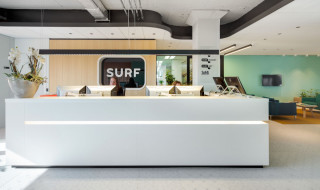 Careful process
With the reorganisation to 1SURF we unfortunately cannot escape personnel consequences. We continuously and thoughtfully follow a careful process, in close contact with the Central Works Council.
The new management will be appointed on 15 October 2020, at which date the new teams are formed and will also start.