Introduction to open educational resources
Developing learning materials is time-consuming and expensive. There are many benefits to be gained if you work together. By using other people's learning materials, you can enhance your own teaching. This Introduction to open educational resources (OER) explains what OER are, how you can use them , and how you can structure your own materials.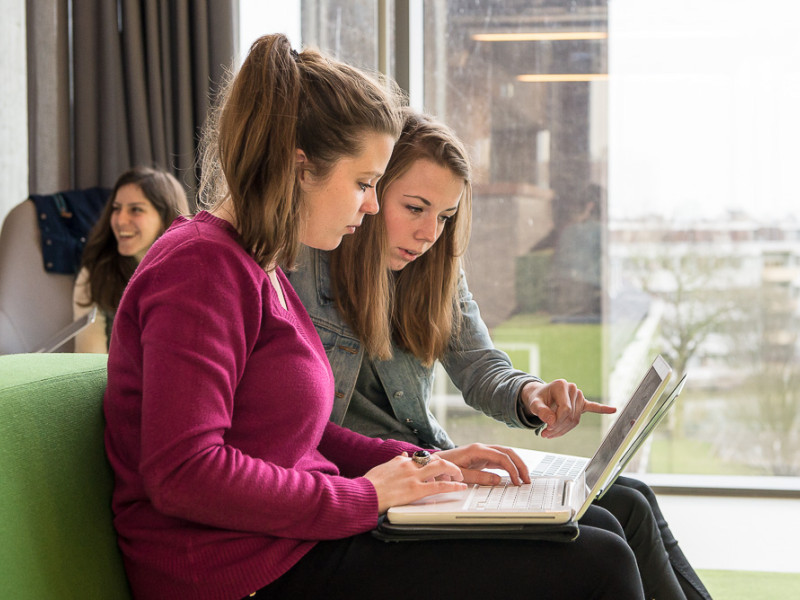 Sharing your own learning materials for re-use
Do you have your own learning materials that you're proud of? Add them to a repository for open educational resources.
You'll be contributing to the education of students and of other lecturers by adding your materials to repositories such as the Dutch Wikiwijs or SURFsharekit!. Your library can help you publish your materials.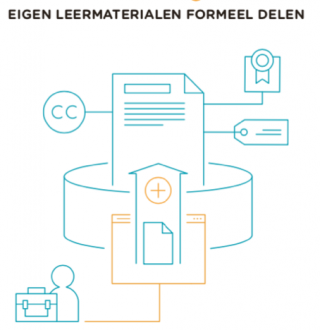 By sharing learning material across a broad spectrum, not only students within your subject area, but also other lecturers and students can profit from your knowledge and the material you have developed:
You get recognition for your work.
You'll be contributing to the education of fellow lecturers.
Students (and lecturers) have more freedom of choice.
It will be good for your organisation's standing.
Make sure that your material is reusable, with the right formats and rights, and can be found by other lecturers or students. To do so, follow the steps below:
Giving learning materials back to society could be just as self-evident as taking glass to the recycling bin.
Step 1. Formats
Make sure that the material you share is easy for others to use, for example, by offering it in an adaptable format. This ensures that other lecturers can choose how to re-use and possibly integrate it. Also think about whether the material can be viewed on a regular PC, Mac, tablet or phone.
For a publication in PDF format, it is useful to also make the texts available in .txt format, so that someone who wants to re-use them, can easily include them in his or her own text. The formats that you will be able to offer depend on the repository you use.
Tip
Put multiple formats in a zip file and upload it in one record in your repository. This way, everyone can decide for themselves which format they wish to use.
Step 2. Release copyright
In order to ensure that others can use your learning material, it has to be made freely available through the Internet, and the material has to be given an open licence. Frequently used licences are those of Creative Commons. (See What are open educational resources?).
Tip
If you use your own photos in your materials, you must have permission from the people in the photo to share them openly. So think about the portrait right and GDPR.
Check the quality
If you are going to open up your learning materials to the world, you want them to be flawless and to meet the requirements that an institution or professional community demands. Ideally, you should assess the quality of the materials with like-minded people, for example by means of a peer review system or a quality model. Use a quality model for yourself to gain trust in the quality of your own materials that you publish in a repository (see Using other people's open educational resources).
1. Roadmap: Copyright and open licenses in online education - 2019
In this issue, Delft University of Technology has listed all the issues concerning copyright if you wish to share something yourself.
2. Open Attribution Builder
Tool to create correct source references
The Open Attribution Builder from Open Washington, Open Educational Resources Network helps you to create correct source references, including a Creative Commons licence.
Step 3. Publish in repository and provide metadata
Publishing is done in a repository (See What are open educational resources?). Publish your materials in a repository that is standard in your institution or professional community. Fill in all the metadata fields, so you can be sure that the material is easy to find. Also add the lecturer's manual and other formats, so that it is optimally reusable.
Tip
Ask the library to help you licence your material and make it available. Your library may even offer you a repository where you can publish and share your learning material. They can also tell you all you need to know about copyright and attaching metadata to materials.