Management of Office 365 - controlled and secure in the cloud
Endeavouring to achieve controlled and secure use of Office 365 is a familiar issue for education and research. SURF presents itself as a knowledge partner and is developing the Office 365 guidelines and standards for education and research with and for institutions.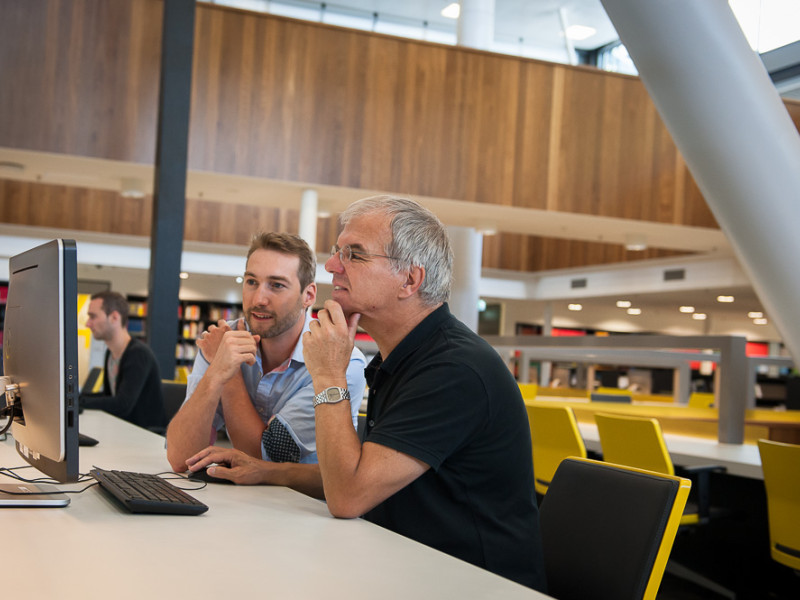 Who is it for?
SURF is continuously working at providing appropriate services for institutions which are thinking of setting up Microsoft Office 365, are carrying out an Office 365 implementation project or have already been using Office 365 for some time. In this process, SURF wants to supports its institutions through every life phase of Office 365 with the challenges involved when working in the public cloud. 
Alleviating the workload and reliable provision of services 
The Management of Office 365 service consists of a coherent set of additional services, which can be added to the basic provision of services. This basic service consists, amongst other things, of the SURFmarket License Desk and contract and supplier management. By reducing the workload of additional services, your institution is effectively unburdened, and will be able to concentrate more energy on its core activities.
The Office 365 management service consists of the following additional services:
Information security and data protection
SURF maintains contacts with the Centre for Information Security and Privacy Protection (CIP), the Dutch Data Protection Authority (Dutch DPA) and Microsoft on behalf of institutions. 
Knowledge platform and community support
Promoting access to and developing specific Office 365 best practices from education and research using a network, wiki, knowledge meetings, webinars and workshops.
Impact analysis of legislation and regulations
Keeping track of developments in legislation, sector-specific regulations and the Microsoft Office 365 roadmap. Publication of compliance statements, conditions for use and general recommendations.
Supplier management
Managing suppliers (Microsoft) and partners (Microsoft Certified Partners)
Decision Support/Business Case
Insight into the managerial and economic value of making the transition to Office 365 based on results achieved in practice. Releasing performance indicators/benchmarks.
Legal support
Providing specialist legal support in the specific area of IT law and the Cloud.
Architecture/design reference
Drawing up an Office 365 blueprint (modelling) as well as the Management blueprint for Office 365 (tasks, activities, roles, knowledge and skills, training).
Software Update Management
Update for participating institutions about new features in Office 365 in the form of a monthly webinar in co-production with Microsoft Services. 
Exit Scenario
Providing an exit service if the deployment of Office 365 needs to be terminated, as well as support for the implementation of this. 
Reducing the Management of Office 365 using SURF
All institutions that are members of SURF can use the Office 365 management service. Would you like to find out more about this? Please contact the License Desk software & cloud. 
Best practice: hoe umc's Office 365 inzetten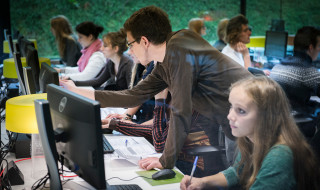 De universitair medische centra (umc's) gaan samen de cloud in met Office 365. De eerste stap is de gezamenlijke migratie naar Exchange en SharePoint Online in Office365. Dat levert meer continuïteit in de dienstverlening op, ontzorging van beheeractiviteiten en een aanzienlijke kostenbesparing.