Another record for SURFconext: more than 6.7 million logins in first lecture week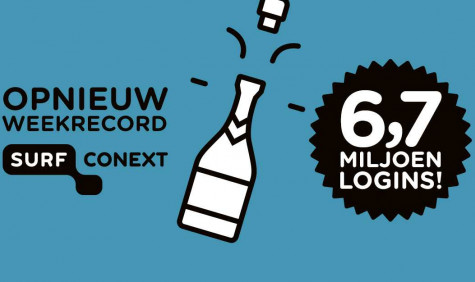 Day record: more than 1.4 million logins
In addition to more than 6.7 million logins in the first week, there was also a new daily record for SURFconext on Monday 31 August. There were 1,448,445 logins on this day via SURFconext. At the busiest times of the day, SURFconext processed more than 2,800 logins per minute.
Most often logged on to Xedule
Xedule, a planning and scheduling application, is used by many institutions. No wonder that last week this was the service to which most people logged in via SURFconext.
Corona no 'showstopper'
Despite corona, it appears that logging on to services has continued on a large scale. COVID-19 was therefore not a showstopper for the SURFconext services to education and research.
More information