Anwar Osseyran bids farewell to the SURF Board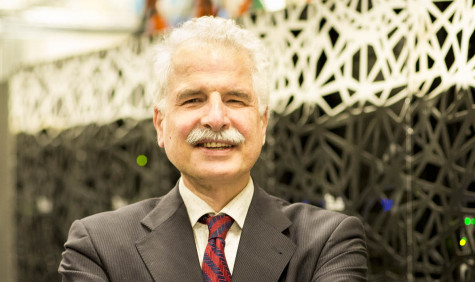 Prof. dr. ir. Anwar Osseyran has been managing director of SURFsara (formerly Stichting Academisch Rekencentrum Amsterdam, or SARA in short) since 2001 and has also been a member of SURF's Board for the past 5 years. Prior to that, Anwar was Vice President of European research & development at Omron, a technology supplier in industrial automation, healthcare and electronic components.
Under the inspiring leadership of Anwar Osseyran, SURFsara has grown considerably in recent years. The Supervisory Board and the Executive Board of SURF are very grateful to him for this.
Because of his health, Anwar Osseyran is now taking a step back on his own initiative with effect from 1 January 2020. He will, however, remain attached to the Faculty of Economics and Business Administration of the University of Amsterdam (UvA) as Professor of Business Analytics and Computer Science, a role he has held since 2014.
In May 2021 Anwar Osseyran (1955) will reach retirement age. Until then, he will be charged with providing management advice on research & development and on SURF's international strategy.    
What happens in