Dynamic Purchasing System (DPS) video software available for institutions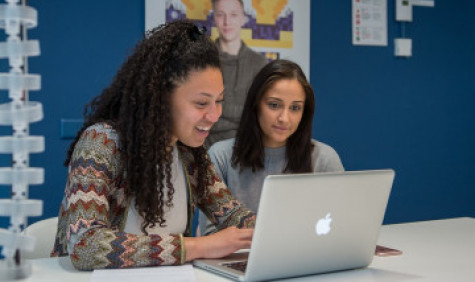 We would like to give you more information about what this marketplace means, how the DPS works and about the number of suppliers that are currently admitted. On October 7, we are organizing a webinar (in English) together with HEAnet between 13:30 and 15:00 to introduce you to the DPS. We will explain the ease and speed with which you can select the software you need and why we have set up the DPS.
What is a DPS?
A DPS is a marketplace in which suppliers who meet set criteria can offer standard products and services within a product category. SURF places a tender in the market for the product category of the DPS and assesses whether the suppliers are admitted. Institutions themselves place a functional request for proposal in the DPS and receive quotations from the suppliers within that product category. Templates are available for this request for proposal. You then evaluate the quotations and decide yourself which supplier you will conclude an agreement with. More information about the DPS can be found on this page.
Admitted suppliers
There are currently 17 vendors (software vendors and resellers) admitted to the video software marketplace. These include a number of well-known suppliers offering video content management, video conferencing or other related software. They can now subscribe to the functional request from Dutch and Irish institutions. The number of suppliers for the DPS is not limited and other suppliers can also be admitted at a later stage if they meet the conditions of admission.
First institutions start with their request for proposals
Starting this fall, 3 institutions are putting out a solicitation in the marketplace. Due to expiring contracts, they have a great need for video software. SURF and HEAnet are assisting these three institutions with their individual requests so that they can quickly select the software they need. Based on these 3 institutions the process will be evaluated to make improvements in future interrogations.
Would you like more information or to sign up for the DPS? Then send an email to inkoop@surf.nl.