Erik Fledderus departs as director of SURF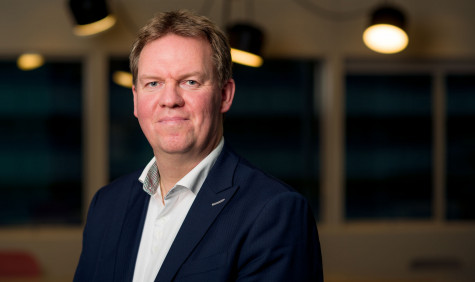 Since 2015, Erik Fledderus has made a significant contribution to the development of SURF. As managing director and chairman of the Executive Board Fledderus made several necessary adjustments; from the way in which the members own the cooperative and make their strategic agendas visible, to the form in which the organisation works effectively on its own ambitions. With his open and approachable leadership style, Erik Fledderus has left an important mark on the SURF's DNA.
In recent years, the development of Open Science has formed the backdrop in which SURF, together with NWO, has been lobbying for an extra impetus for research around the digital infrastructure. Erik Fledderus has also played an important role here. He was one of the initiators of the GO-FAIR International Office and realised the early funding that was needed for the Netherlands' leading position in Open Science. Internationally, he was the lead editor of the e-Infrastructure Reflection Group's strategic plan, providing important advice to the European Commission and member states in the field of digital infrastructures for education and research.
On the first of May 2020, Erik Fledderus will step down as chairman and director and will hand over his tasks and responsibilities to Jet de Ranitz, who recently announced her switch from the Inholland University of Applied Sciences to SURF. After a period of transfer, Fledderus will leave SURF on 1 September.
What happens in