Even better cooperation between Asia-Pacific and Europe thanks to expansion of Asia-Pacific-Europe Ring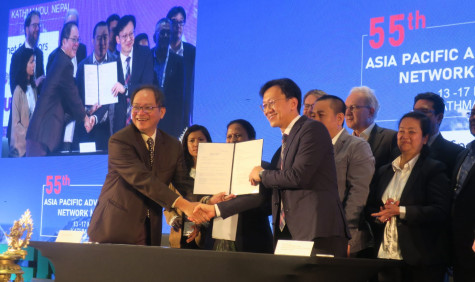 This expansion will further develop and expand the network capacity between SURF and other Advanced Research and Education Networks (NRENs). This strengthens the backbone of the Asia-Pacific-Europe Ring with the advanced network infrastructure and expertise of this new partner and adds more capacity and stability to this 100G network ring.
Global research and education network
The Asia-Pacific-Europe Ring is part of the global research and education network that provides connectivity between all participating NRENs. Together, they coordinate management, introduce new network technologies and support bandwidth-intensive activities.
With this collaboration, the SURF network is part of an highly reliable and superfast network for research and education. And not just for education, researchers and academics in the regions of participating countries, but worldwide.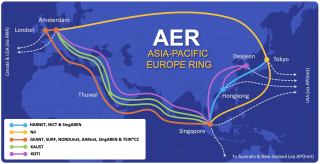 Schematic representation of the Asia-Pacific-Europe Ring.
More information
Read more about the Asia-Pacific-Europe Ring expansion in the press release.