Funding from OCRE fund for Princess Máxima Center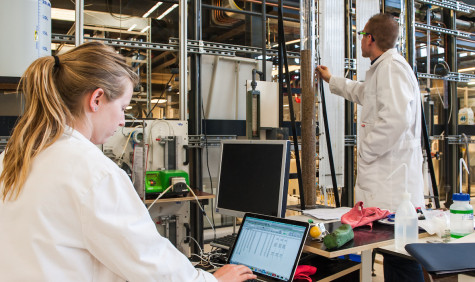 Funding innovative research projects
Recently, the OCRE project launched a call where research projects could apply for funding with a research proposal. SURF was involved in the process of drafting this. From all the submissions, OCRE chose 15 innovative research projects, out of which it distributes around 6 million euros. Each research project will receive between 100,000 and 500,000 euros.
Princess Máxima Center
The research group of Dr Patrick Kemmeren of the Princess Máxima Center for paediatric oncology is one of the beneficiaries. This research project may invest 500,000 euros in cloud technology for new research that cannot be done with current facilities. Together with Google Cloud, Omnigen and Sparkle, they submitted a proposal to encourage innovative cloud use within research.  
Better healthcare with cloud technology
In the Netherlands, cancer care for children is concentrated in one national institute, the Princess Máxima Center for paediatric oncology. This is the first dedicated national paediatric cancer centre in the world. With around 750 patients annually, it is the largest paediatric cancer institute in Europe. Princess Máxima Center aims to integrate research and care more closely. Cloud technology allows it to better analyse data and share data, datasets and knowledge with other specialised institutions. Thus, cloud technology contributes to better cancer care for children.   
About the OCRE-project
The OCRE-project (Open Clouds for Research Environments) promotes cloud use in the European research community, bringing together cloud providers, Earth observation organisations and the research and education community through turnkey service agreements and €9.5 million of adoption funding. SURF is part of the OCRE procurement team. OCRE stems from GÉANT, the partnership between research and education networks in Europe.
Further reading
Read more about how the research group of Princess Máxima Center accelerates research into mutations in childhood cancer with cloud technology.