Hans Louwhoff appointed as Chief Operations Officer of SURF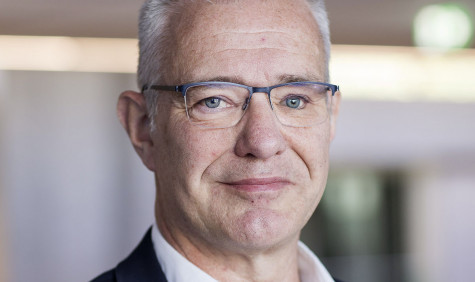 With the appointment of Ellen van Schoten and Saskia Vlaar, the Supervisory Board will also be complete again as of 1 April.
Making room for change
The SURF cooperative has great ambitions to increase the impact of digitisation of education and research. In order to realise those ambitions, the collaboration with its members will be more intensive and substantive, and the SURF organisation will change. To accommodate that change, the current members Erik Fledderus (Chairman), Jan Bakker, and Erwin Bleumink are handing over the baton to the new Executive Board, with Jet de Ranitz as Chairman of the Executive Board (CEO) and Hans Louwhoff as Chief Operations Officer (COO). The Executive Board will later be completed by a Chief Innovation Officer (CINO).
Harry van Dorenmalen, Chairman of the Supervisory Board: "We are very grateful to Erik Fledderus, Jan Bakker, and Erwin Bleumink. They have brought SURF up to the high level it is at present and have led SURF through difficult times. They were also at the heart of the renewed SURF organisation and the renewed collaboration between SURF and its members. After a period of handover, we will bid them farewell in an appropriate manner".
New Executive Board
The new SURF organisation will focus more clearly on strategic relationships with members and other stakeholders. Together with its members, SURF will focus much more on innovation, and with Hans Louwhoff as COO, SURF will continue to offer and develop services of the high standard that members of SURF are accustomed to.
About Hans Louwhoff
Hans Louwhoff is currently still working as CIO / Director Information of Management & Services at the Eindhoven University of Technology. Before that, he worked as an independent interim manager for a year and a half and worked for the Sociale Verzekeringsbank for quite some time in various management roles in the field of IT, service provision and organisational development. Hans Louwhoff likes to give direction in an environment in motion and is an energetic and committed change-maker.
Jan Lintsen, Chairman of SURF's Council of Members: "SURF is an organisation with a great deal of commitment on the part of its members and staff. There are major challenges on the digitisation agenda for education and research. For the members, it is important that SURF continues to respond well to future technological developments. The new Executive Board will steer this digital transformation in order to take full advantage of the opportunities offered by digitisation".
Supervisory Board reinforced with Ellen van Schoten and Saskia Vlaar
With the appointment of Ellen van Schoten and Saskia Vlaar, the Supervisory Board is complete. A new chaiman has started already on 1 March 2020: Harry van Dorenmalen. Members of the interim supervisory board Edwin van Huis and Gabriël Zwart were asked from the  to stay on for another 3 years to ensure continuity.
Jan Lintsen, chairman of SURF's membership council: "We are very proud that Ellen van Schoten and Saskia Vlaar are going to use their expertise and experience to make a powerful new start in the collaboration within the cooperative."
About Ellen van Schoten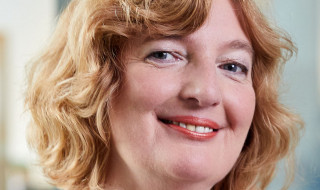 Ellen van Schoten has been Chief Operating Officer at the Netherlands Authority for the Financial Markets (AFM) for 2.5 years. She is a business economist and chartered accountant and has experience at various government organisations, including the Netherlands Court of Audit, where she worked for 9 years as secretary/general director.
About Saskia Vlaar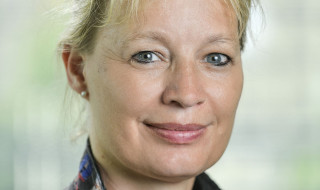 Saskia Vlaar has more than 20 years of experience in leading technology and innovation in various organisations. As research director at TNO, she was responsible for ICT innovation and was then responsible for Digital Innovation worldwide at Shell.She is currently active as an independent advisor on digital transformation in various networks and advisory boards, including the Supervisory Board of the Northwest Hospital Group.