Jet de Ranitz appointed as new CEO SURF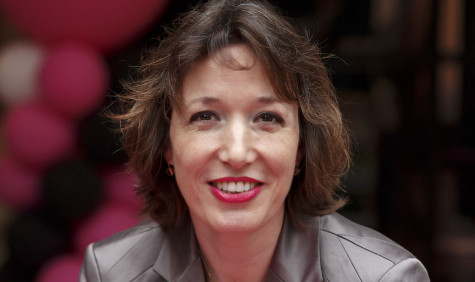 De Ranitz, who currently works as Chairwoman of the Executive Board of the Inholland University of Applied Sciences, is familiar with SURF's membership organisation and has extensive managerial experience in the fields of education, research, and culture.    
SURF's ambitions are to achieve greater impact on digitisation in education and research. In order to achieve these objectives, a transparent, efficient and effective organisation in terms of management and collaboration, is required. A reorganisation has now been started whereby the operating companies SURFmarket, SURFsara, and SURFnet will be merged into a single SURF organisation by 1 July 2020. 
An important part of this transition will be the appointment of a number of new senior management positions. The SURF Members' Council, which met this afternoon at the Utrecht Jaarbeurs, welcomed Jet de Ranitz as Chairwoman of the Executive Board and SURF's new CEO. The current Chairwoman of the Executive Board of Inholland succeeds Erik Fledderus, who has held the position of Chairman of SURF's Board since 2015, with effect from 1 May 2020.
Jet de Ranitz on her transition to SURF:
"The education and research agenda with which we want to accelerate the digital transformation in the Netherlands is challenging and urgent. I was already closely involved in this at Inholland, and I would now like to contribute to achieving SURF's ambition. SURF plays a crucial role, from basic IT infrastructure to supporting high-tech innovation among our members. I am more than happy to take up these challenges."
In order to complete SURF's new Executive Board, the recruitment of a Chief Operating Officer (COO) and Chief Innovation Officer (CINO) will commence shortly. These procedures are expected to be completed in the first half of 2020.
Also today, Harry van Dorenmalen (multi-commissioner and former Chairman IBM Europe) was elected Chairman of the SURF Supervisory Board with effect from March 1, 2020. Jan Lintsen (member of the Executive Board of the University of Amsterdam) will be the new chairman of the SURF Council of Members as of 11 December 2019, with Inge Grimm (member of the Executive Board of Windesheim University of Applied Sciences) as vice-chairwoman.
Doede Vierstra, SURF's interim chairman of the Supervisory Board, is enthusiastic about the appointments:
"The Supervisory Board believes that with Jet de Ranitz it has found someone who can inspire and connect SURF's employees and members. We are convinced that Jet will be able to create trust and support among SURF's various stakeholders: its employees, our members and our contacts at the Dutch government".